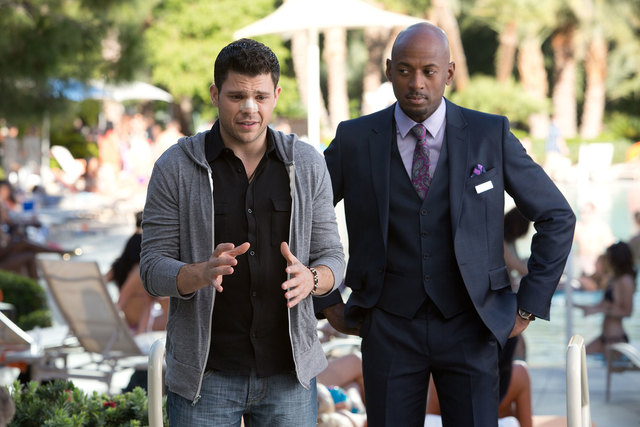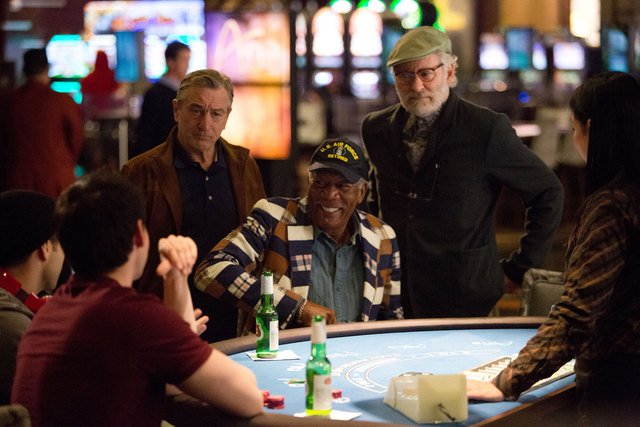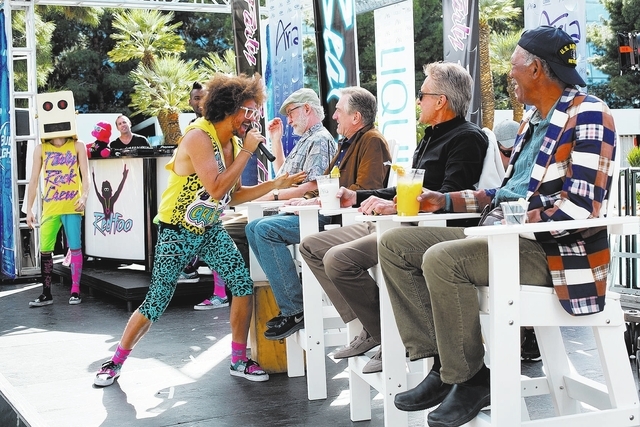 Seriously, all they had to do was look at a map.
The inaccuracies in "Last Vegas" fall somewhere between "CSI: Crime Scene Investigation's" giving out addresses on something called "North Flamingo" and "Con Air's" reconfiguring the entire Strip, putting the Hard Rock Hotel in the lot directly north of Circus Circus among other ridiculousness, for its climactic crash scene.
Sure, there are factual errors, such as Mary Steenburgen playing a lounge singer at Binion's, which has never had a lounge.
But the most easily fixable head-scratcher in "Last Vegas" involves the route the movie's leads — Robert De Niro, Michael Douglas, Morgan Freeman and Kevin Kline — take from there to their hotel.
When gridlocked Strip traffic forces them out of their taxi in favor of the sidewalk, they end up schlepping their luggage north past the Mirage to get to Aria.
And are taxi drivers really going from Binion's to Aria via the Strip?
There's long hauling and then there's looooonnnnnggggg hauling.
'Last Vegas' opened Friday, Nov. 1. It is rated PG-13.