Mark Consuelos sends a pro-Hillary message to Las Vegans
October 30, 2016 - 4:54 pm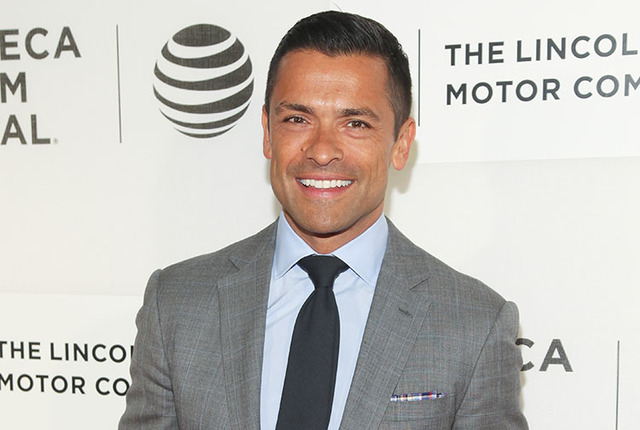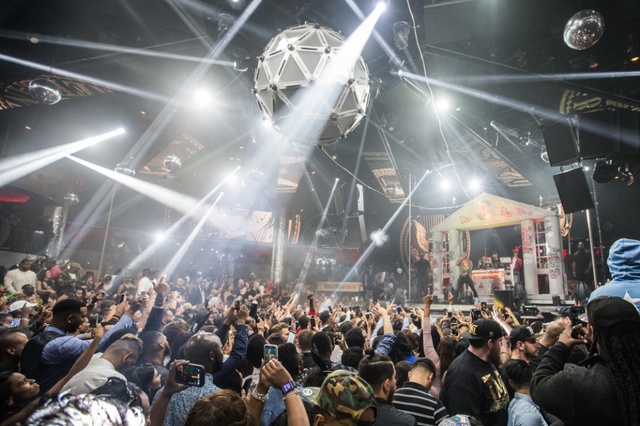 Mark Consuelos never got involved in politics until Donald Trump said Mexico was sending "killers" and "rapists" to America, and that's why he spent the weekend campaigning for Hillary Clinton in Las Vegas.
"My father came here from Mexico," said Consuelos, 45, star of Fox TV show "Pitch."
"I'm a father of three Mexican-American kids" with his wife of 20 years, morning TV host Kelly Ripa. (They got married in Vegas' Chapel of the Bells.)
So on a personal level, Consuelos feels Trump's rhetoric is scary.
Delving into politics isn't what he wanted to do. But what choice did he have this year?
"I'm a U.S. citizen. I'm a father. I'm a husband," Consuelos said. "I wish I would have gotten involved a little earlier."
Consuelos met Clinton voters near UNLV and helped field office volunteers. He also went door to door, asking people to vote, while "praying that dogs don't run out the front door."
"It's been amazing to see the work being done" to elect Clinton and Democratic Senate candidate Catherine Marie Cortez Masto, "and how positive the message is," he said.
He already voted early for Clinton, and like many Clinton voters, he felt a positive emotion overcome him when he selected a woman's name on the presidential ballot.
"It was a big moment," he says.
MARIAH'S LOVE LIFE
Mariah Carey regularly gives lap dances to different people during each concert. In May in South Africa, she gave a stage lap dance to a dancer of hers, Bryan Tanaka. By June, Carey's billionaire fiance James Packer reportedly argued with Tanaka backstage in Caesars Palace.
Last month on vacation in Greece, the Vegas headliner and the billionaire fought and they've been apart ever since, gossipers report. There's no reliable insider info as to what they argued about.
Doug Elfman can be reached at delfman@reviewjournal.com. He blogs at reviewjournal.com/elfman. On Twitter: @VegasAnonymous.
So last week, Carey and the dancer were photographed together at a party, and then again Saturday in Los Angeles.
Also several days ago, Carey, who shares custody of 5-year-old twins Moroccan and Monroe with ex-husband Nick Cannon (a sometimes Vegas DJ), dressed as a devil and had a Halloween celebration with Cannon and the children.
One TMZ claim about the year-long Carey/Packer relationship: "We're told even though they lived together and spent weeks at a time on his yacht, they never got sexual," because Carey is "traditional."
Now Carey, gossip columnists claim, is "devastated" while still wearing her $10 million 35-carat engagement ring and seeking a $65 million settlement from Packer after she canceled future tour stops to recover emotionally.
J LO TAKES VEGAS SHOW TO MIAMI FOR CLINTON ENDORSEMENT
Jennifer Lopez was born to Puerto Rican parents in a working-class neighborhood, 47 years ago, then she worked non-stop as a dancer, choreographer, pop singer and movie star who is now breaking ticket-sales records at her Planet Hollywood show.
On Saturday night, she put the gravity of that life and career on stage in Miami (where many Latinos live and play) to perform her Vegas show for free at a concert for voters, and to say this:
"You know, we're at a crossroads," she said and paused for emotion. "We have to take the right road to the future. And we have the perfect person to take us there. And it is my honor to introduce you to her tonight. Ladies and gentlemen, the next, and first female, president of the United States. Hillary Clinton!"
If Clinton wins Florida, Trump's chances of winning are very small, pollsters say.
SIGHTINGS
Scott Disick of the Kardashian conglomeration dressed as Clark Kent (with a Superman shirt poking out) Saturday at Mirage Club 1 Oak, where he was joined by street artist Alec Monopoly and Corey Gamble (Kris Jenner's boyfriend).
NFL bruiser Ndamukong Suh and boxing champ Floyd Mayweather commanded their own VIP booths Saturday at Cromwell hotel club Drai's, where resident rapper Future performed in a Marty McFly jacket, since the club had a "Back to the Future" theme with a DeLorean parked outside.
Doug Elfman can be reached at delfman@reviewjournal.com. He blogs at reviewjournal.com/elfman. On Twitter: @VegasAnonymous