A guide to this summer's loaded lineup of movies
Updated May 5, 2023 - 4:35 pm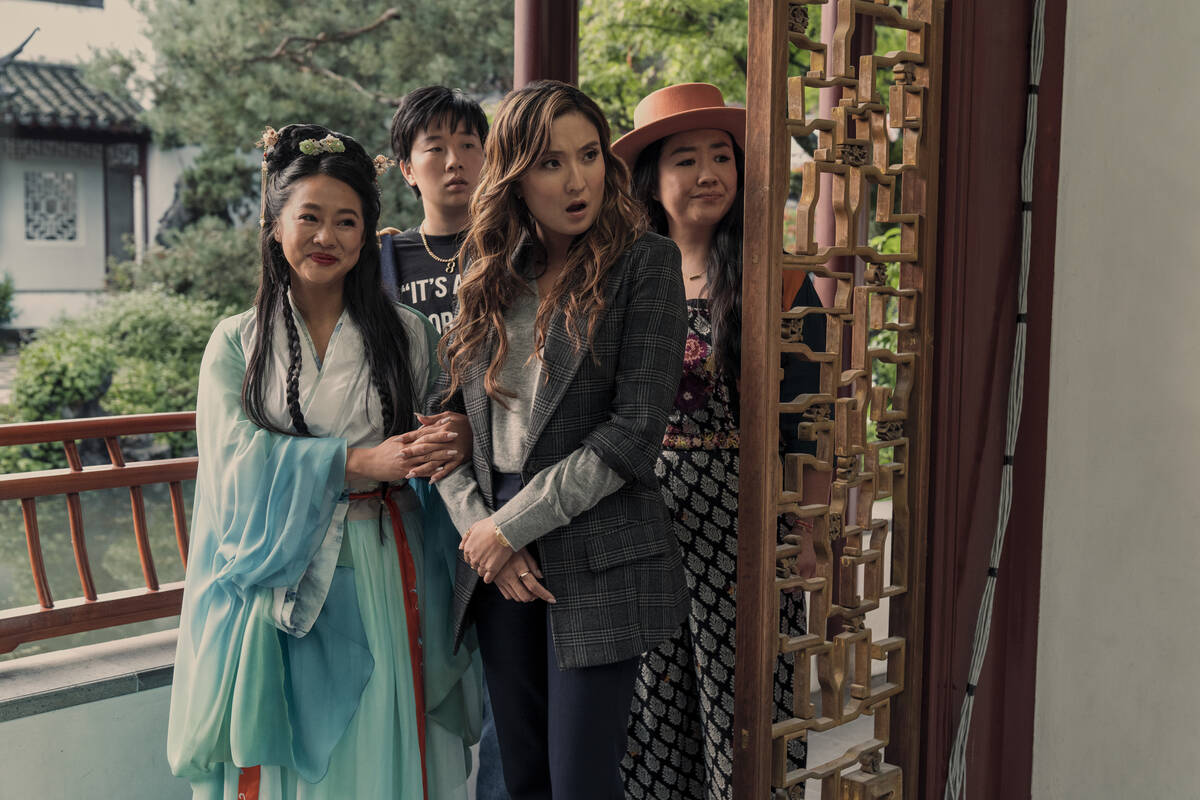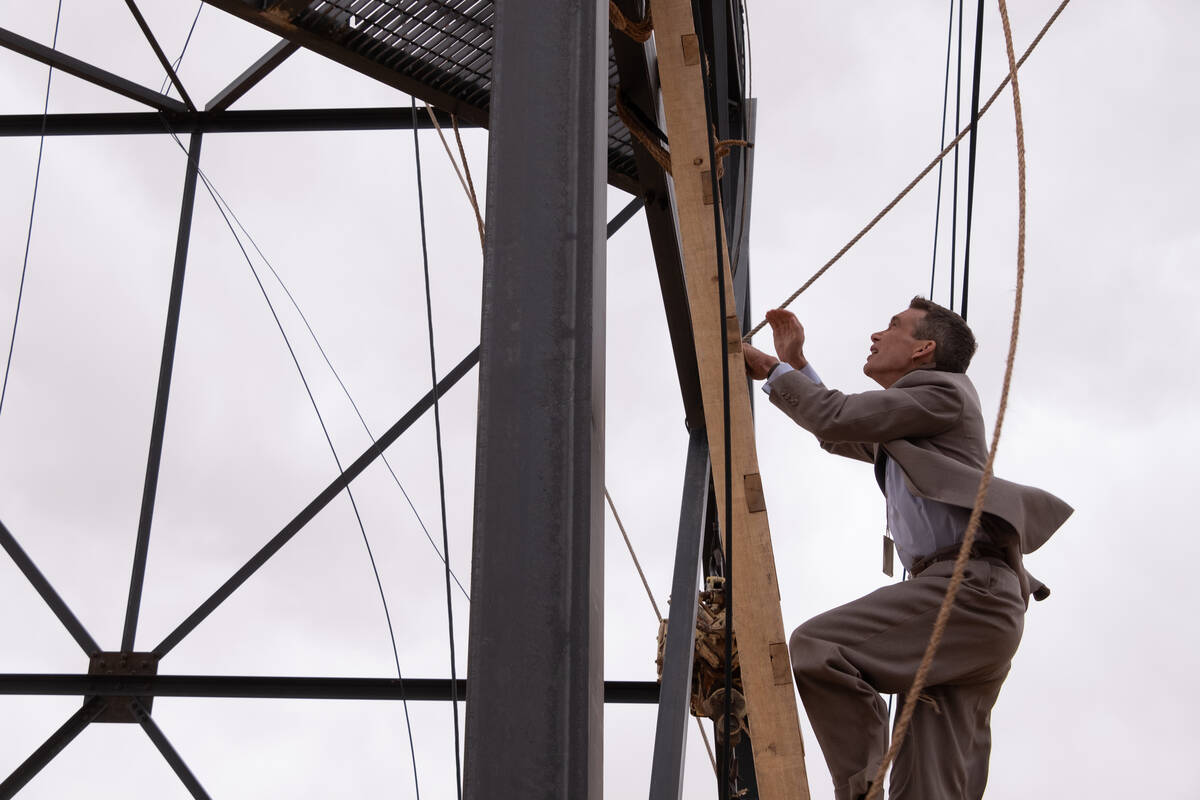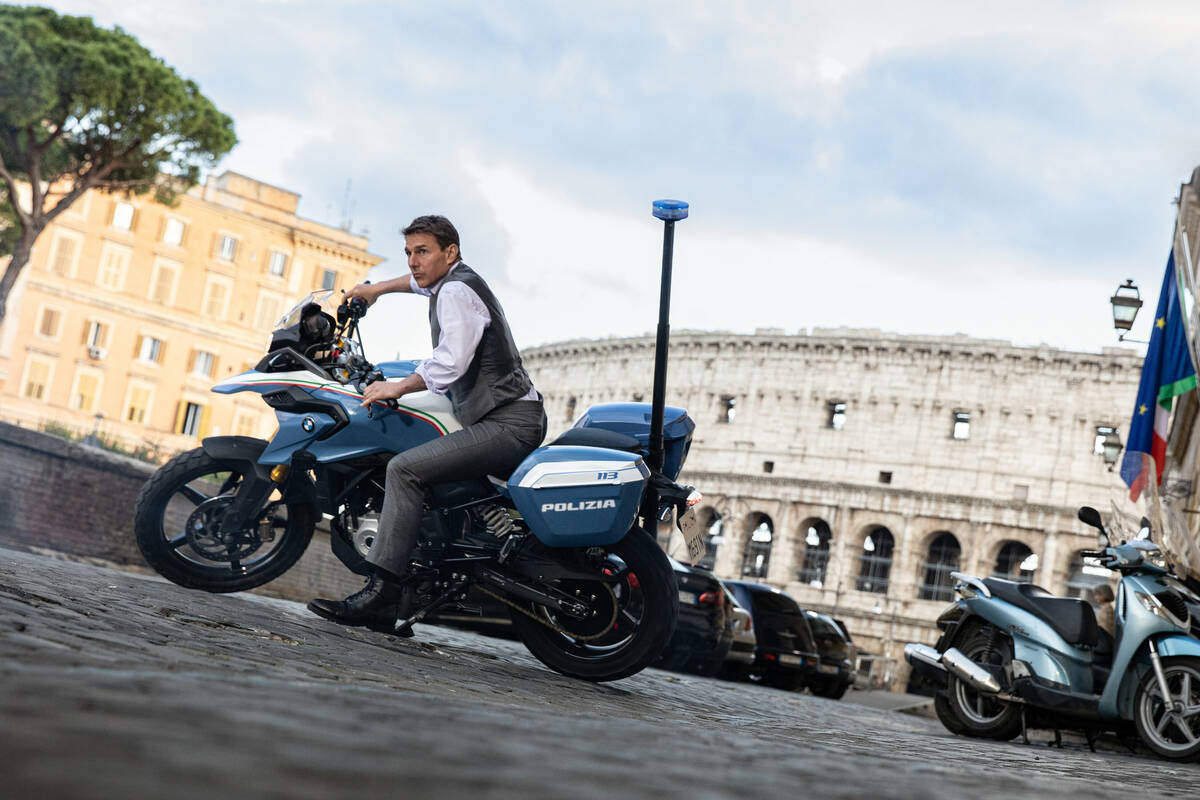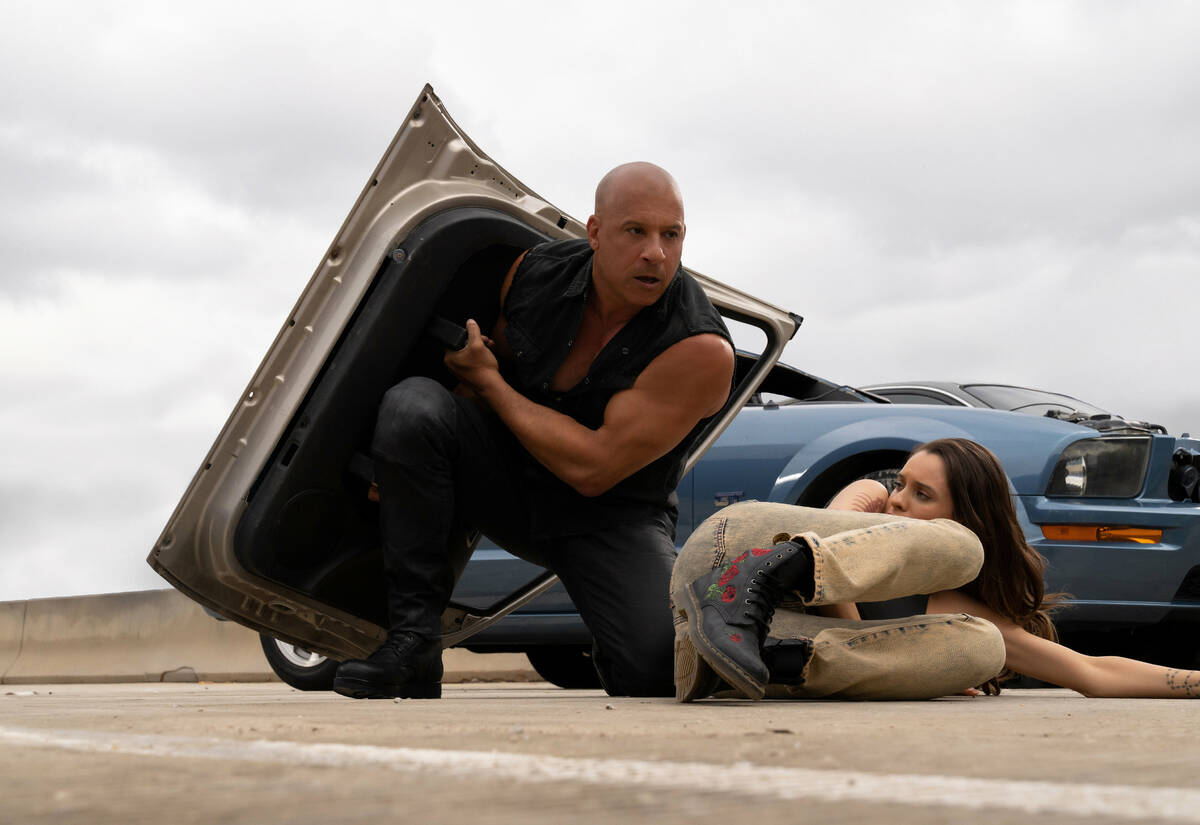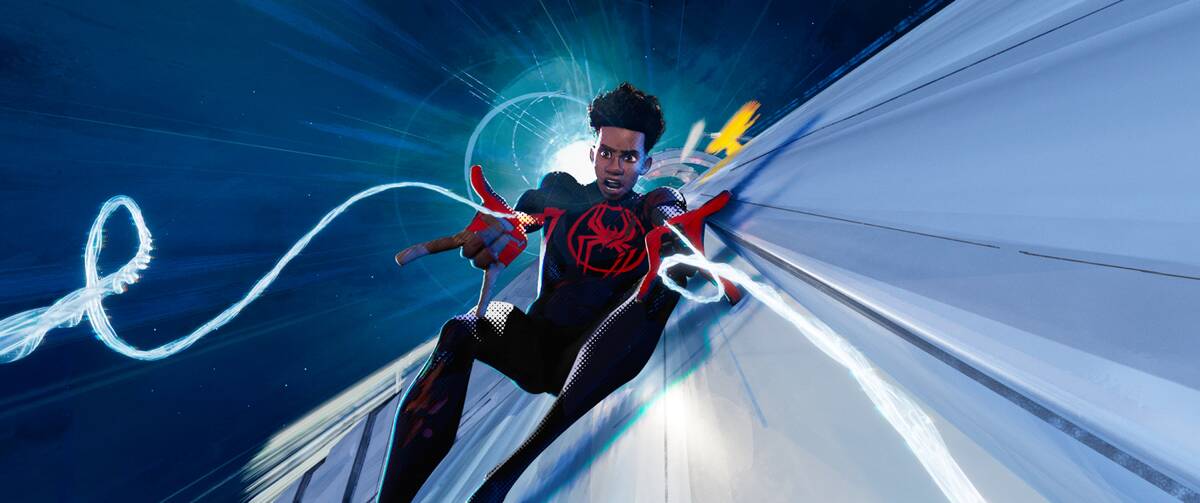 In one corner, you've got "Oppenheimer," the latest thriller from writer-director Christopher Nolan (the "Dark Knight" trilogy, "Inception"). It's a massive movie, filmed in 65 mm for Imax, that chronicles the development of the atomic bomb and includes a re-creation of a nuclear blast that was achieved without CGI.
In the other, there's one of the unlikeliest movies you'll ever see, as Oscar-nominated indie darlings Greta Gerwig ("Little Women," "Lady Bird") and Noah Baumbach ("Marriage Story," "The Squid and the Whale") have teamed up to bring "Barbie" to life.
They're two of the most anticipated movies of the summer.
They're also both scheduled to open July 21.
This, as much as anything, signals that the summer movie season is back in full force for the first time since 2019.
The past few summers barely had enough content for one event film each weekend. With more movies back in the pipeline, multiple weekends this summer will feature high-profile box-office duels.
As noted at last week's CinemaCon at Caesars Palace, 71 movies last year were considered wide releases, meaning they opened on more than 2,000 screens. This year, there are more than a hundred, and that number continues to grow.
With all that in mind, here's a look at some of what you can expect this summer.
May 5
"Guardians of the Galaxy Vol. 3"
When Rocket's (voiced by Bradley Cooper) life is in danger, Peter Quill (Chris Pratt) must rally the rest of his band of misfits to save the little fella in what's being billed as the Guardians' final adventure.
May 12
"Book Club: The Next Chapter"
Best friends (Diane Keaton, Jane Fonda, Candice Bergen and Mary Steenburgen) head to Italy for a bachelorette party in this sequel.
May 19
"Fast X"
The actions of "Fast Five" come back to haunt Dom Toretto (Vin Diesel) and the sprawling cast of characters he considers family in the 10th installment of the high-octane franchise. Jason Momoa signs up for duty as the villainous Dante, while Oscar winners Brie Larson, Rita Moreno, Helen Mirren and Charlize Theron join the ridiculously stacked female side of the ledger.
May 26
"The Little Mermaid"
During a forbidden trip to the surface world, Ariel (Halle Bailey) falls for the human Prince Eric (Jonah Hauer-King) in this live-action remake of the beloved animated tale that features Javier Bardem as King Triton and Melissa McCarthy as Ursula.
Also: Comedian Bert Kreischer stars as Bert in the action comedy "The Machine," based on his viral stand-up bit. And comedian Sebastian Maniscalco stars as Sebastian, who brings his hairdresser father (Robert De Niro) to meet his fiancée's (Leslie Bibb) super-rich family in the comedy "About My Father."
June 2
"Spider-Man: Across the Spider-Verse"
Miles Morales (voiced by Shameik Moore) reunites with Gwen Stacy (Hailee Steinfeld) before being flung through the multiverse in this sequel to the Oscar-winning animated adventure.
Also: A supernatural entity that preys on families is released on the grieving Harpers in "The Boogeyman," based on a short story by Stephen King.
June 9
"Transformers: Rise of the Beasts"
The seventh entry in the franchise heads to the 1990s and introduces the Maximals to the fight between the Autobots and the Decepticons.
Also: After Reggie (voiced by Will Ferrell) is abandoned by his lowlife owner (Will Forte), he falls in with a pack of street dogs (Jamie Foxx, Isla Fisher and Randall Park) and seeks revenge in the R-rated comedy "Strays."
June 16
"The Flash"'
Barry Allen (Ezra Miller) travels back in time to save his family, inadvertently changes the future and becomes trapped in an alternate reality in this long-, long-delayed superhero adventure that marks the return of Michael Keaton as Batman.
Also: Fire, water, land and air beings live together in Element City in Disney and Pixar's animated "Elemental." And a group of Black friends reunite at a remote cabin over Juneteenth weekend, only to be hunted by a killer, in the comedic horror tale "The Blackening."
June 23
"No Hard Feelings"
When her car is repossessed, an Uber driver (Jennifer Lawrence) agrees to "date" a wealthy couple's son in exchange for a Buick Regal in this raunchy comedy.
Also: A 1955 convention of Junior Stargazers and Space Cadets in the American Southwest is disrupted by world-changing events in "Asteroid City," the latest from writer-director Wes Anderson. It stars, among many others, Jason Schwartzman, Scarlett Johansson, Tom Hanks, Jeffrey Wright, Tilda Swinton, Bryan Cranston and Edward Norton.
June 30
"Indiana Jones and the Dial of Destiny"
Harrison Ford returns as the best thing to ever happen to archaeologists for one last adventure, helping his goddaughter (Phoebe Waller-Bridge) hunt for "a dial that can change the course of history" in this sequel that has absolutely nothing to do with Shia LaBeouf's Mutt Williams.
Also: An awkward 16-year-old (voiced by Lana Condor) learns that she's part of a royal lineage of sea creatures, sworn to protect the oceans from awful mermaids, in the animated "Ruby Gillman, Teenage Kraken." And Zachary Levi, Lil Rel Howery and Zooey Deschanel star in "Harold and the Purple Crayon," an adaptation of Crockett Johnson's classic children's tale.
July 7
"Joy Ride"
A woman (Ashley Park) brings her childhood best friend (Sherry Cola) on a business trip to China, only for it to go wildly off the rails, in this R-rated comedy from the co-screenwriter of "Crazy Rich Asians."
Also: The Lambert family returns in "Insidious: The Red Door," which is designed to be the final chapter in the horror franchise.
July 12
"Mission: Impossible — Dead Reckoning Part One
Ethan Hunt (Tom Cruise) gets the gang (Ving Rhames, Simon Pegg, Rebecca Ferguson and Vanessa Kirby) back together for the first of a two-part finale to the globe-trotting franchise.
July 21
"Oppenheimer"
The latest from writer-director Christopher Nolan tells the story of theoretical physicist J. Robert Oppenheimer (Cillian Murphy) and his uneasy relationship with his most famous creation: the atomic bomb.
Also: Barbie (Margot Robbie) and Ken (Ryan Gosling) leave all the other Barbies and Kens behind in Barbie Land for a trip to the real world in "Barbie."
July 28
"The Haunted Mansion"
A woman (Rosario Dawson) and her young son enlist a group of spiritual "experts" to evict their home's supernatural squatters. The second movie based on the theme park attraction co-stars LaKeith Stanfield, Tiffany Haddish, Owen Wilson, Danny DeVito, Dan Levy, Jamie Lee Curtis and Jared Leto.
Aug. 4
"Teenage Mutant Ninja Turtles: Mutant Mayhem"
Producer Seth Rogen helps the Turtle brothers come out of their shells, so to speak, in this animated origin tale that includes the voices of Rogen, Paul Rudd, John Cena, Post Malone, Ice Cube, Maya Rudolph and Giancarlo Esposito.
Aug. 11
"The Last Voyage of the Demeter"
Dracula wreaks havoc on the crew of a merchant ship bound from Carpathia to London in this movie based on a single chapter of the Bram Stoker novel.
Also: A teenage gamer's skills earn him a place behind the wheel on a professional racing circuit in "Gran Turismo," based on the life of driver Jann Mardenborough.
Aug. 18
"Blue Beetle"
Jaime Reyes (Xolo Maridueña) comes into possession of the Scarab, alien biotechnology complete with a super-powered suit that chooses him as its host, in this movie based on the DC comics.
Contact Christopher Lawrence at clawrence@reviewjournal.com or 702-380-4567. Follow @life_onthecouch on Twitter.