What makes superheroes super in movies?
February 5, 2016 - 11:47 am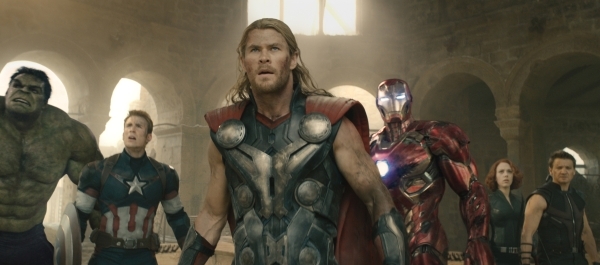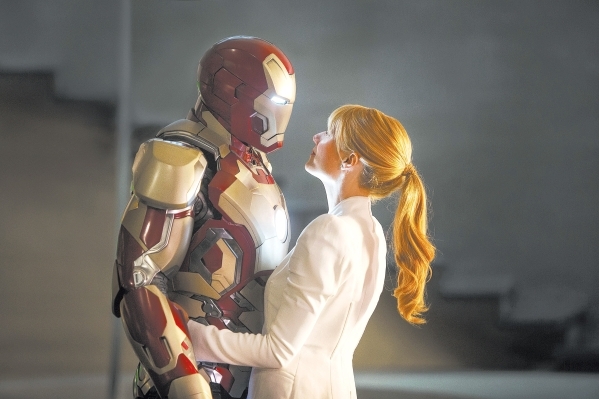 When the trailer for "Suicide Squad," the film adaptation of a popular DC Comics series, hit the Internet last week, comics fans — as they're wont to do — began debating whether the upcoming film will be the next big big-screen thing or just another in an embarrassing succession of comics-inspired films gone wrong.
Hollywood does seem to love comic-book adaptations, at least right now. But for every successful "Iron Man" or "Avengers," there's a now nearly forgotten "Green Lantern" or "Fantastic Four" that, for whatever reason, fails to connect with audiences.
What makes for a good cinematic adaptation of a comics-based literary property? Begin, fans say, with the same stuff that makes for any good movie, whatever the genre.
"For me, what makes a good comics adaptation film is what makes a good film, period," says Pj Perez, a comic book writer and illustrator who also publishes comics and graphic novels through his own publishing house, Pop! Goes the Icon.
A good script, good directing and good acting are key, he says, as is hewing to the spirit of the character and the comic.
That doesn't mean a big-screen adaptation can't deviate from its printed source material. In fact, Perez says, "you can try to slavishly replicate a story from a comic and it fails completely as a film, because it's not necessarily a one-to-one transfer from medium to medium. But if it's done smartly — which, obviously, over the past decade has been done many, many times — the magic happens."
As odd as it sounds for movies populated by flying people and aliens, good comics-based movies also are built upon a foundation of believability.
"You have to make the world that you're presenting on-screen make sense within itself," Perez says. "It has to have its own internal logic and has to have believable characters.
"We've all watched movies like 'Star Wars' and 'Harry Potter,' and you don't have to believe in magic or the Force, but you believe in the characters. That's the most important thing, and when one brings up the successful Marvel films, there's stellar casting, strong scripts and the characters are the people we fall in love with and go gaga over."
Conversely, one thing that will immediately lose fans: Changing characters drastically from the ones readers have come to know and love. Jay Bosworth, owner of four Maximum Comics locations across the valley, cites as an example the Halle Berry "Catwoman" adaptation which was, he says, "really in no way, shape or form the Catwoman from the comic books."
Less egregiously, even movie characters that retain a similarity to their comics versions must be built upon a foundation of what makes them, well, them.
"I think it's essential to stick with the core of the character, including their name and their values," Bosworth says. "A lot of what made them interesting 50 or 60 years ago may not make them interesting now, but there are going to be original traits that appear through the decades that made them popular."
Consider, he says, the Captain America character in the Marvel film series, for which filmmakers "kept the Boy Scout, vanilla patriotism of the character from the comics but updated it in the movies. I think the more faithfully you stick to your character, the better chance you have."
For a big-budget blockbuster to succeed financially, filmmakers must court an audience made up not just of fans, but also of moviegoers who may not be familiar with a character or a comic at all. But if the other essentials are in place, a well-made comics-based film can appeal to general moviegoers, too.
"I have to say this as someone who's never read a 'Suicide Squad' comic in my life and doesn't really know much about it," Perez says, but "from what I've seen in, especially the trailer, it seems like they're at least, in the marketing of the film, definitely trying to appeal to a general audience who doesn't need to know or doesn't care to know anything about the source material."
Still, impressing die-hard fans from the get-go can offer studios a premium in the form of positive word of mouth. Brian Fudge, owner of Cosmic Comics, 3830 E. Flamingo Road, says "history has shown that movies that tend to do better" are the films that "stay faithful to the source material as much as possible."
Then, he says, "word of mouth starts getting out about how wonderful it is. And if fans hate it, those are the ones that I think do most of the talking about it on social media."
And, thanks to the trailer released last week (watch it at www.suicidesquad.com), "Suicide Squad," scheduled for an Aug. 5 release, already has comics fans talking.
"I think people are excited," Fudge says, adding that comics fans' reaction to the film will "hinge quite a bit" on its portrayal of fan favorites Harley Quinn and the Joker.
Bosworth agrees that comics fans are excited about the film.
"For the most part, there was a lot of skepticism surrounding 'Suicide Squad,' but I think the skepticism lies in the fact, why 'Suicide Squad' to begin with?" Bosworth says. "If you're a comics person, you know there are so many other characters and properties that have yet to be adapted, so why 'Suicide Squad?'
"But when they finally revealed the trailer last week, overwhelmingly positive remarks is all we've heard at the store."
Read more from John Przybys at reviewjournal.com. Contact him at jprzybys@reviewjournal.com and follow @JJPrzybys on Twitter.