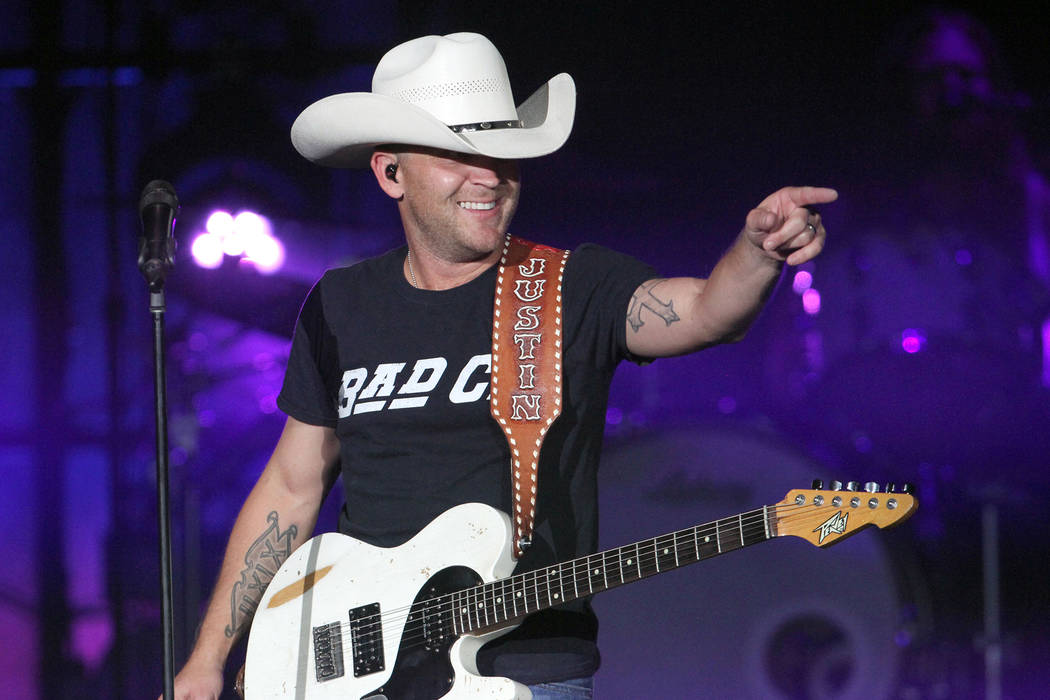 Justin Moore
Agree that either everyone or no one will use the pickup line "You Look Like I Need a Drink" at Justin Moore's poolside show Friday, because it would just be cheesy if only an awkward few tried it. Moore teams with Midland, who admit to a "Drinkin' Problem," at 7 p.m. Friday at the Sandbar Poolside Stage at Red Rock Resort. Tickets are $40; call 800-745-3000.
Ziggy Marley
The Electric Daisy Carnival isn't this weekend's only outdoor party with musical accompaniment. Reggae perennial Ziggy Marley is back for a beach party on Mandalay Bay's outdoor stage at 9 p.m. Saturday. Tickets are $45.50; call 800-745-3000
Boston
A 41st-anniversary tour doesn't have that round-number ring to it, but classic rockers Boston keep those booster rockets fueled for their "Hyper Space" tour, which visits the Park Theater at Monte Carlo at 8 p.m. Saturday, with Night Ranger. Tickets are $39 to $189; call 800-745-3000.
What's that shriveled old grump Walter going to say about all the body paint and DayGlo bikinis romping through Caesars Palace this weekend? To find out if Walter even knows what an Electric Daisy Carnival is, check out Jeff Dunham's "Perfectly Unbalanced" show at 7:30 p.m. Friday, kicking off the ventriloquist's 12 summer dates in the Colosseum at Caesars Palace. Tickets are $49.50 to $89.50; call 888-929-7849.
Ready to play the "Comedians in Hot Water" guessing game? Do they or don't they get to come back to Vegas? Tim Allen's controversy seems to come in third behind the uproars created by Bill Maher and Kathy Griffin, so he's back at The Mirage at 7:30 p.m. Saturday. Tickets are $65.39 to $87.19; call 702-792-7777.