Bigger, better and more concerts filled Vegas stages in 2015
December 30, 2015 - 2:41 pm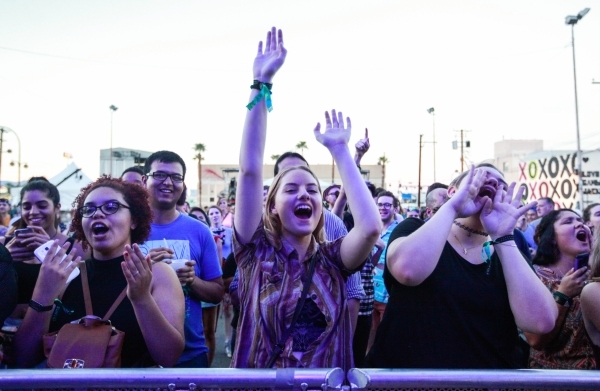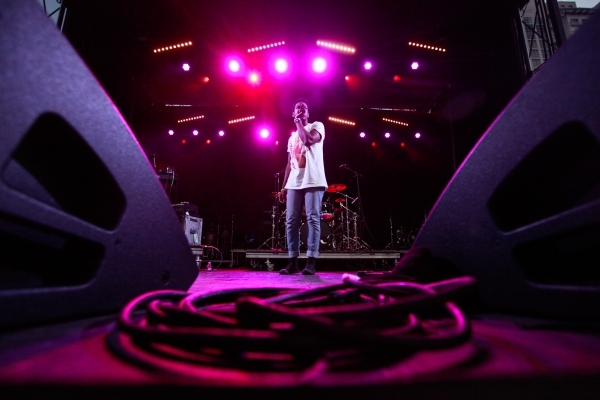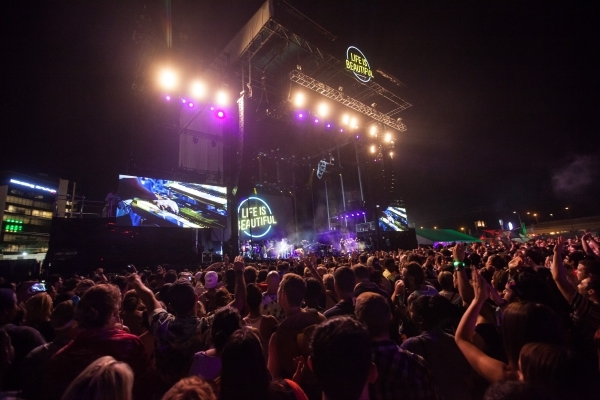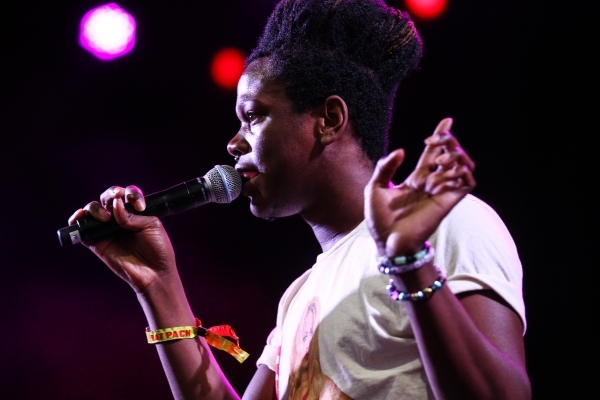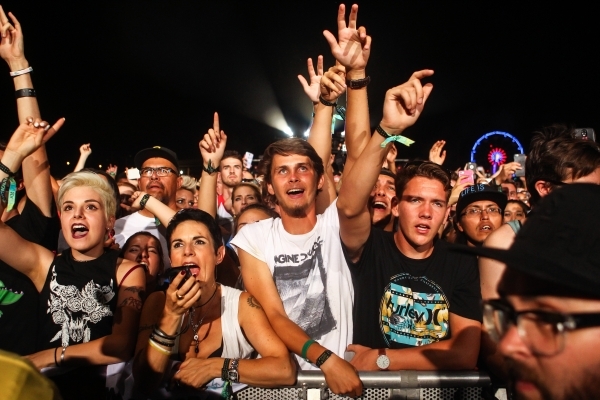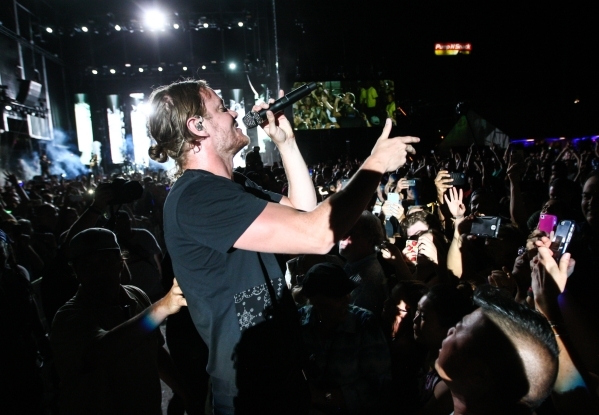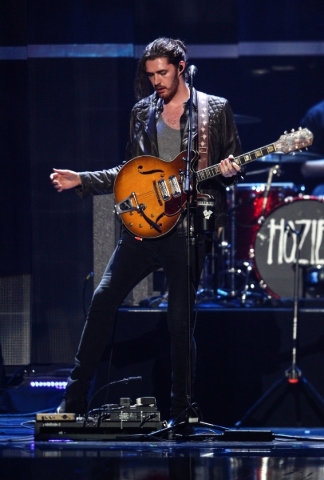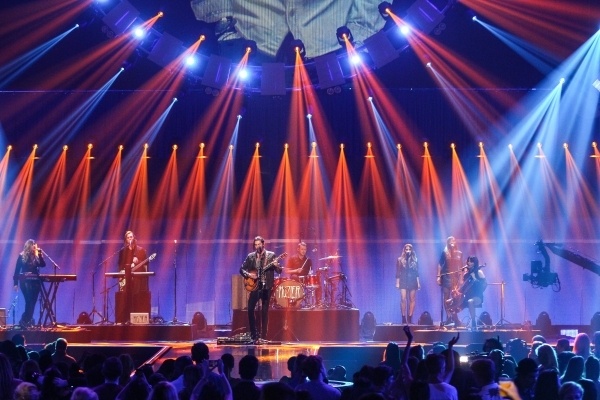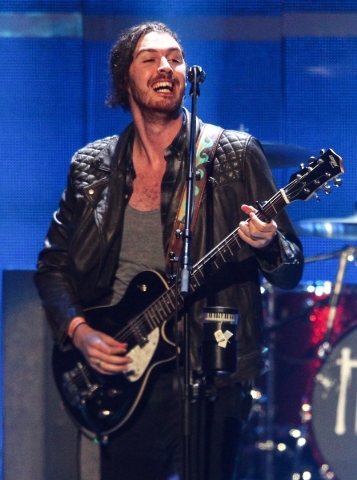 Vegas is the entertainment capital of the world — if you've been around here for any period of time, you've undoubtedly heard that term bandied about. But it's not until you step back and really take stock of all the events that our town has produced in the past 12 months that you realize just how accurate that is as a description.
From the awards shows (Billboard Music Awards and BET Awards), which always attract a parade of pop stars, to the slew of festivals (Electric Daisy Carnival, Life Is Beautiful, Rock In Rio USA, Punk Rock Bowling, iHeartRadio Music Festival, Wine Amplified, Route 91 Harvest Festival) to the high profile residencies (Celine Dion, Britney Spears, Mariah Carey, Elton John, Santana, Diana Ross, Chris Brown, the Weeknd and Pitbull, just to name a few), there were must-see music events seemingly happening every weekend for the entire year.
The festival season kicked off in earnest this past spring with Rock In Rio. Not content to build its third arena on the Strip (the Las Vegas Arena opens in April between New York-New York and the Monte Carlo), MGM Resorts built a $25 million, 40-acre festival grounds at the Sahara Avenue intersection of the Strip to follow the industry drift to outdoor festivals. "Rock Weekend" was headlined by Metallica and No Doubt, while the "Pop Weekend" hosted Bruno Mars and the U.S. debut of Taylor Swift's "1989" tour — which turned out to be the entire show, complete with costumed production numbers.
Punk Rock Bowling returned to downtown Las Vegas just in time for Memorial Day with a dependably raucous lineup of punk rock royalty that included Rancid, Dropkick Murphys, Refused, Mighty Mighty Bosstones, Murder City Devils, Sick of it All, Bad Manners and featured the only appearance of Turbonegro on this side of the pond, an occasion that attracted a throng of Turbojugend members from all parts of the country. Things were just starting to heat up in Vegas that weekend.
By the time Electric Daisy Carnival rolled around nearly a month later toward the end of June, the temperatures in Vegas were well into the triple digits and resembled the surface of the sun, well, or at least Mercury. As always, the three-day dance festival drew hundreds of thousands of fans from all over the world with the biggest and most grand production yet.
Things were still hot by the time iHeartRadio Music Festival rolled around in September. The annual event was held over two nights at the MGM Grand Garden Arena and attracted top pop names such as Jennifer Lopez, who chose the occasion to reveal the name and artwork of her impending residency, Nick Jonas, Demi Lovato, Lil Wayne, Duran Duran, Kenny Chesney, and the Killers, among others. The hometown heroes performed a tantalizingly brief set of songs with a backdrop that celebrated the city.
Most folks around here missed that set, though, as the audience was filled mostly with out-of-town radio winners. Luckily the outfit made another unannounced appearance downtown at Life Is Beautiful the next weekend during frontman Brandon Flowers' solo set. This year's edition of Life Is Beautiful was bigger and better than previous years, with the addition of Troubadour Stage, erected and curated by the people at Insomniac. In addition to featuring a cavalcade of top tier talent such as Stevie Wonder, Kendrick Lamar, Weezer, Duran Duran and more, the festival also featured an emotionally charged set from Las Vegas' own Imagine Dragons, who were as effusive as they were gracious, as well as the big stage debut of Big Talk, led by Ronnie Vannuci of the Killers, and the hometown debut of Shamar, the rising pop star straight out of North Las Vegas.
At the south end of the Strip, meanwhile, the 15-acre MGM Resorts Village hosted the sold-out second year of Route 91 Harvest, a contemporary country shindig for 20,000 fans spread over three beery October nights, with Keith Urban, Florida Georgia Line, Tim McGraw and Thomas Rhett. That was followed the next weekend by this year's edition of Wine Amplified, which featured 50 Cent, Panic! At the Disco, Passion Pit, Sublime with Rome, Fitz and the Tantrums and more.
Add to all those festival offerings a slew of shows in between, featuring everybody from Fetty Wap, Lil Wayne, J Cole and Drake to Bob Seger, Fleetwood Mac, Neil Diamond and Jimmy Buffet to Barry Manilow, Bette Midler, Madonna and Dead & Company, and, yeah, you can say it was a pretty sensational year for music in Las Vegas.