Chris Stapleton and Maren Morris may change your mind about country music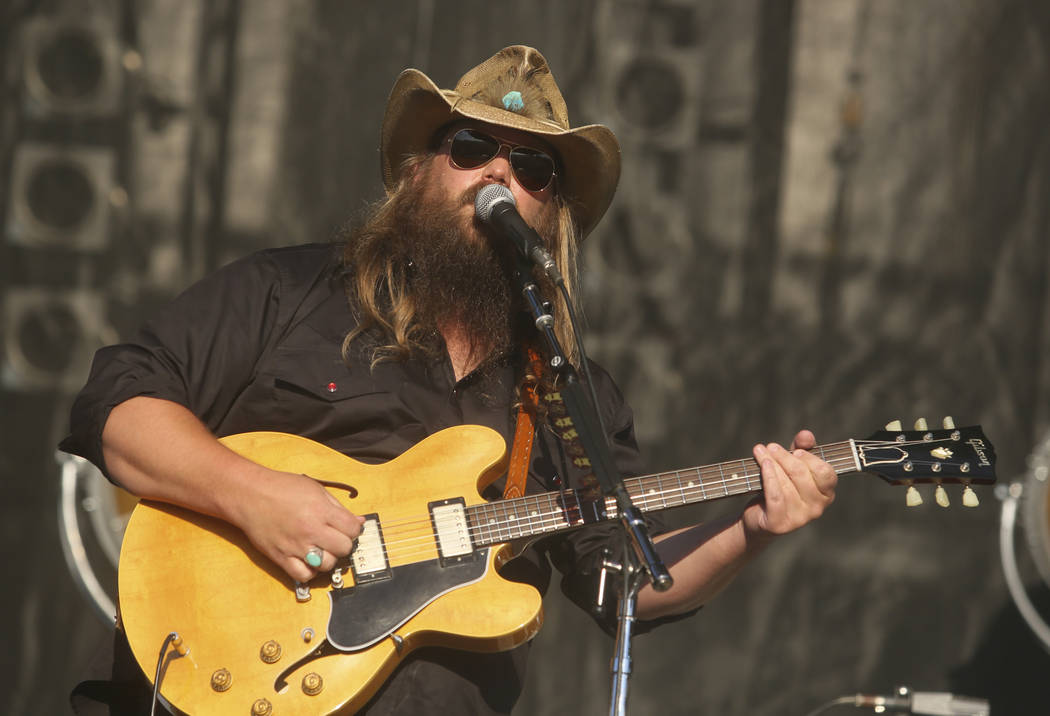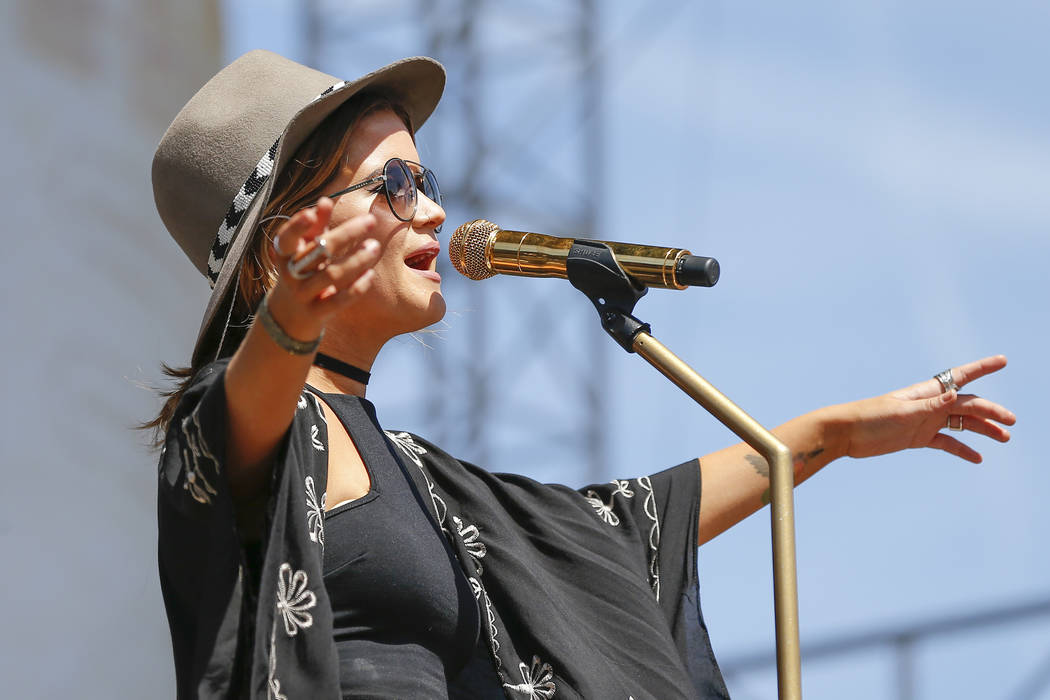 Here's something that you don't know about yourself: You like country music.
Really, you do.
Maybe you think you don't because you're turned off by the whole frat-dudes-on-spring-break vibe that, fairly or not, has become shorthand for much of the music's mainstream incarnations these days.
But there's an excellent pairing of acts coming to town that might give you pause about any preconceived notions about current-day country music.
These two tunesmiths may be just what it takes to change your tune about what Nashville has been offering of late:
Chris Stapleton
Chris Stapleton both embodies and supersedes country music: He's a distillation of the music's heritage, its mixed genealogy, his repertoire a product of all that DNA swapping between blues and soul.
Take "Tennessee Whiskey," from Stapleton's celebrated 2015 solo debut "Traveller," which was named the country album of the year at both the Grammys and the Academy of Country Music Awards in 2016.
Stapleton sings the thing as if he was unloading a heart as heavy as a freight liner, channeling Marvin Gaye more than Merle Haggard, his voice bracketed by dollops of reverbed guitar and a palpable gratitude for love's salvation.
It's followed by the afterburner guitars of "Parachute," a total pulse-quickener underscored by foot-stompin' banjo, which in turn gives way to the plaintive acoustic strum of "Whiskey and You," a song where Stapleton's voice creaks like an old wooden floor being tread upon by tired feet.
This three-song suite encapsulates Stapleton's appeal: His boots are firmly planted in country orthodoxy, but what's easy to forget is that country music wasn't born of a singular sound or sentiment, it was a diverse blend of African-American musical traditions, rural folk and the raw, plainspoken storytelling that unified both.
All of this is alive in Stapleton's catalog, which is capable of resonating with country music originalists who still listen to Conway Twitty chestnuts on AM radio as well as any hipper-than-thou devotees of modern-day roots-rock outliers like Strand of Oaks and The War on Drugs.
On his first solo single, "What Are You Listening To," which was to be featured on an album that was never released, Stapleton catalogs a variety of different types of music listened to in various scenarios, his point being that no matter the sound or the occasion, what unifies them all is that they make you feel something.
No matter the song or the occasion, Stapleton does the same.
Maren Morris
The radio dial doubles as her church pew, and Maren Morris is a true believer, genuflecting before the airwaves.
You hear it loud and clear in her tunes, an easy, unforced amalgamation of hip-hop, pop and country — the latter equally indebted to the traditional and the cosmopolitan — a likely product of flipping between radio formats without prejudice.
In a way, she's a corollary of the bro-country boom of recent years, the female answer to all that beer-guzzlin,' rap-influenced bravado, sharing some of the same hip-hop influences but refracting them through a prism of femininity.
"What you do with trash? You take it out," she says of no-good dudes on "Drunk Girls Don't Cry" from her breakout major label debut, "Hero," an album with touches of fiddle and banjo to be sure, but also with full-on hip-hop production values via low-simmering bass lines and clapping beats, Morris occasionally delivering her words in a near-rap cadence when singing of dripping with diamonds like P. Diddy.
Now, plenty of country stars have been broadening the music's sonic palette in recent years — hell, even Tim McGraw sang of cranking Lil Wayne in his pickup — but where Morris differs is that she does so un-self-consciously. She's not deliberately pushing against the established bounds of the music or attempting some sort of pan-genre outreach to nonconverts — even though that's the exact effect her music has had.
The 26-year-old's voice is lithe and strong, emotive and off-handed. Sometimes she tosses off her words like she was flicking away a spent cigarette butt, singin' of cussin' on Sundays, drinkin' too much and carin' too little, a 100-proof mix of abandon and regret, fun and its morning-after fallout.
Like Stapleton, she's both Nashville insider and outsider.
Speaking to the former, she's already been announced as the Academy of Country Music Awards' New Female Vocalist of the Year two weeks prior to the awards ceremony, this after being nominated for four Grammys this year and winning for best country solo performance.
But like Taylor Swift before her — remember way back when Swift was considered a country act? — Morris speaks as directly to country music nonpartisans as she does the devout.
"I been going down a road that's a little too traveled," she sings on "Bummin' Cigarettes," switching lanes in favor of some lost highway yet to be found.
Contact Jason Bracelin at jbracelin@reviewjournal.com. Follow @JasonBracelin on Twitter.
Preview
Who: Chris Stapleton, with Maren Morris
When: 8 p.m. Thursday
Where: The Pearl at the Palms, 4321 W. Flamingo Road
Tickets: $50-$125 (702-944-3200) (sold out)