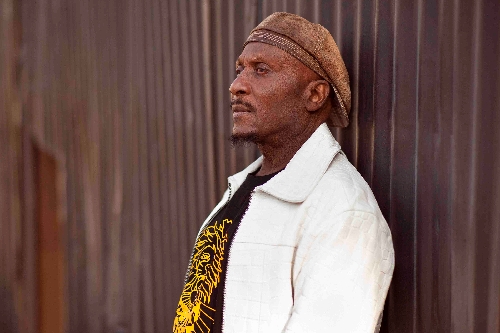 I think it's fair to say reggae hero Jimmy Cliff has bigger ambitions than the many Americans who listen to reggae music on their smoky couches. Consider his triumphs so far.
Cliff is in the Rock and Roll Hall of Fame for helping to shape, define and popularize reggae and ska with his songs – but also by starring in Jamaica's biggest film, 1972's "The Harder They Come."
And yet Cliff (who performs tonight at the Hard Rock Hotel pool) tells me he still has much work to do.
"When I received the induction in the Rock and Roll Hall of Fame – for most people who receive that, it's like the capstone on their career – but for me, it was a stepping stone to another level."
Whoa. What levels are left for Cliff to reach?
"Writing greater songs," he says. "And being in movies that will bring me the Oscar. And writing all the big No. 1 songs I know I have inside of me. And becoming a stadium act all over the world."
He says he has "yet to do the greater work of my life."
"My life is really just starting. It's so exciting."
He's 64 years old. And he's recording some of the best music of his life. His last EP, "Sacred Fire," was far out, man.
His next album, July 17's "Rebirth," includes some of the same songs plus a terrific version of "World Upside Down." I mean, seriously, that song is crazy good.
Cliff gave his upcoming record its title for personal and universal reasons.
"I called the album 'Rebirth,' because all the secrets that I kept sacred (are) in the album. It's a rebirth for me. It's a rebirth of my career.
"Rebirth is also relating to the rebirth of this planet," he says. "It's all positive. Higher energy people will be in a better frame of mind."
If you didn't already know, Cliff fights for positivity.
"I have a line that I use," he says. "It's a take from a Bob Dylan line but turned the other way. My line is, 'Wherever another man's life may end, that's exactly where mine begins.' "
(The Dylan song is called "I am a Lonesome Hobo" and goes, "Where another man's life might begin/ That's exactly where mine ends.")
"I always try to put a positive spin on things I do," Cliff says. "I have needed to be uplifted in my life. And I know that a lot of other people who need that kind of upliftment.
"So I would like to make a record you can put on in the morning before you go to work, or you put on in the evening when you come home tired from work. … That's how I like to feel like I'm contributing to our lives on this planet."
That, my friends, is how a reggae man of action talks.
Doug Elfman's column appears Tuesdays, Thursdays and Fridays. Email him at delfman@reviewjournal.com. He blogs at reviewjournal.com/elfman.