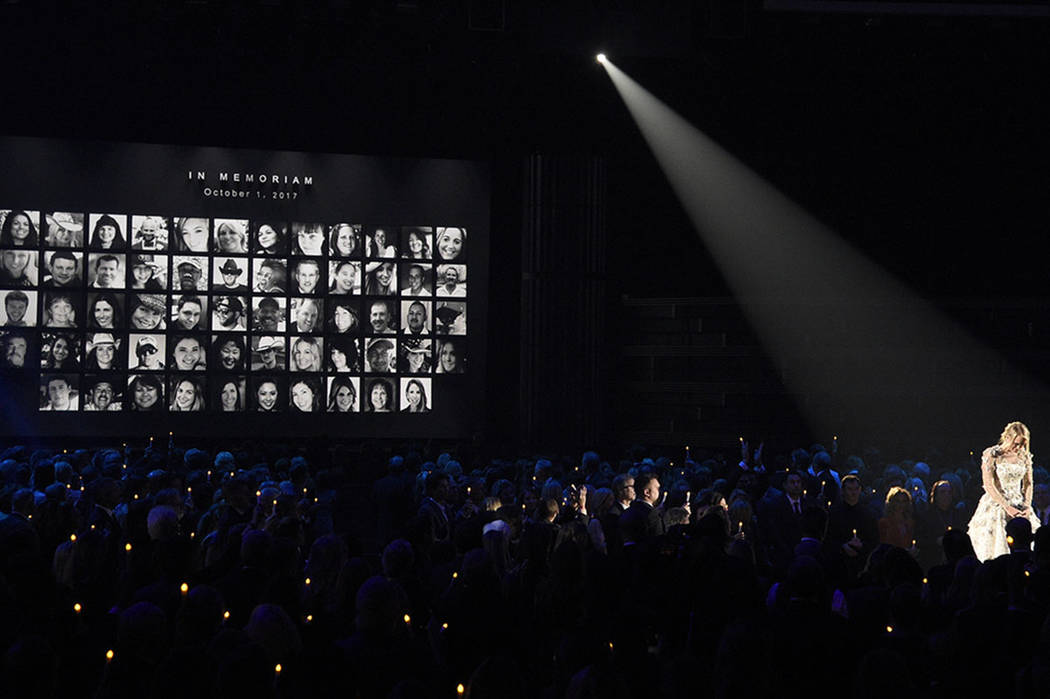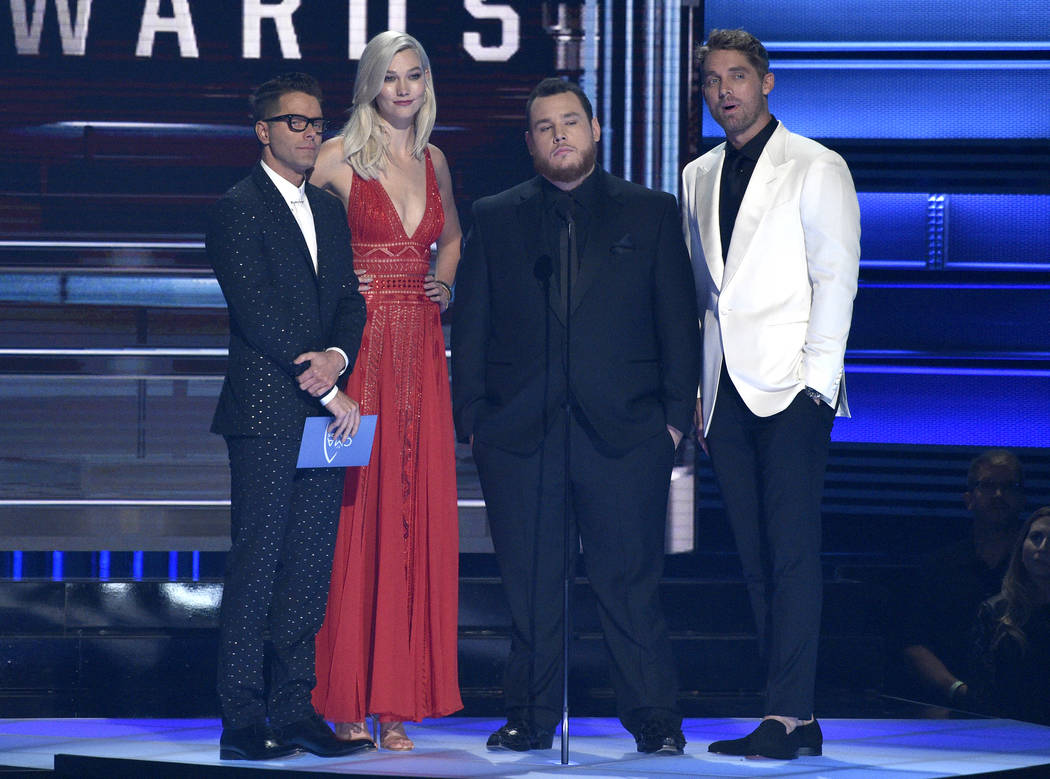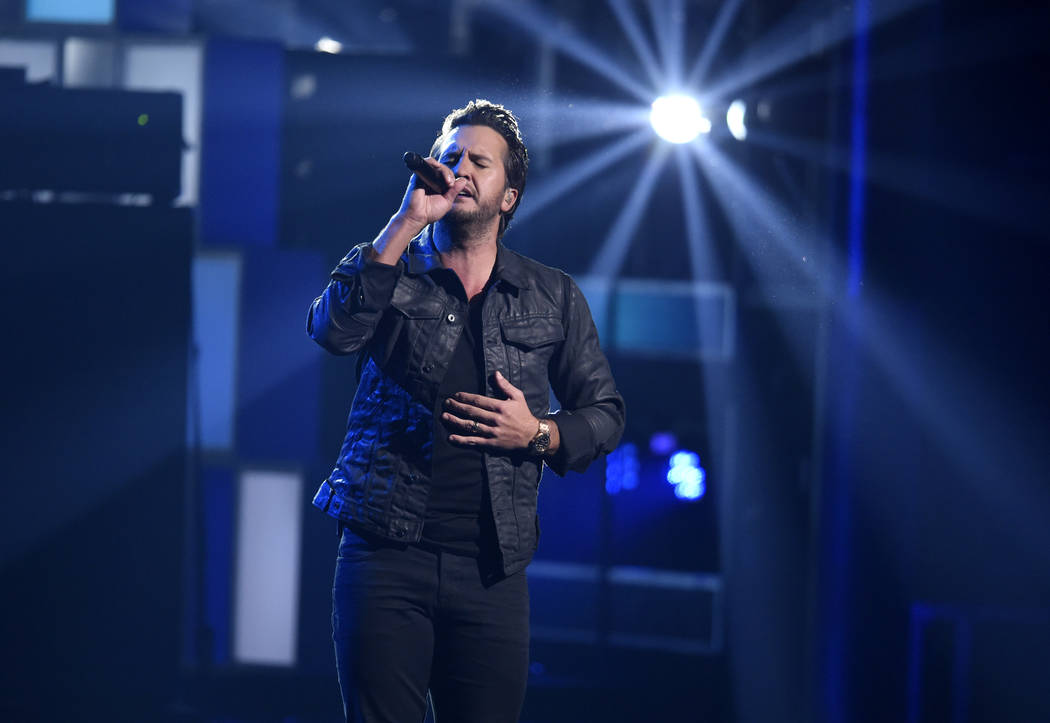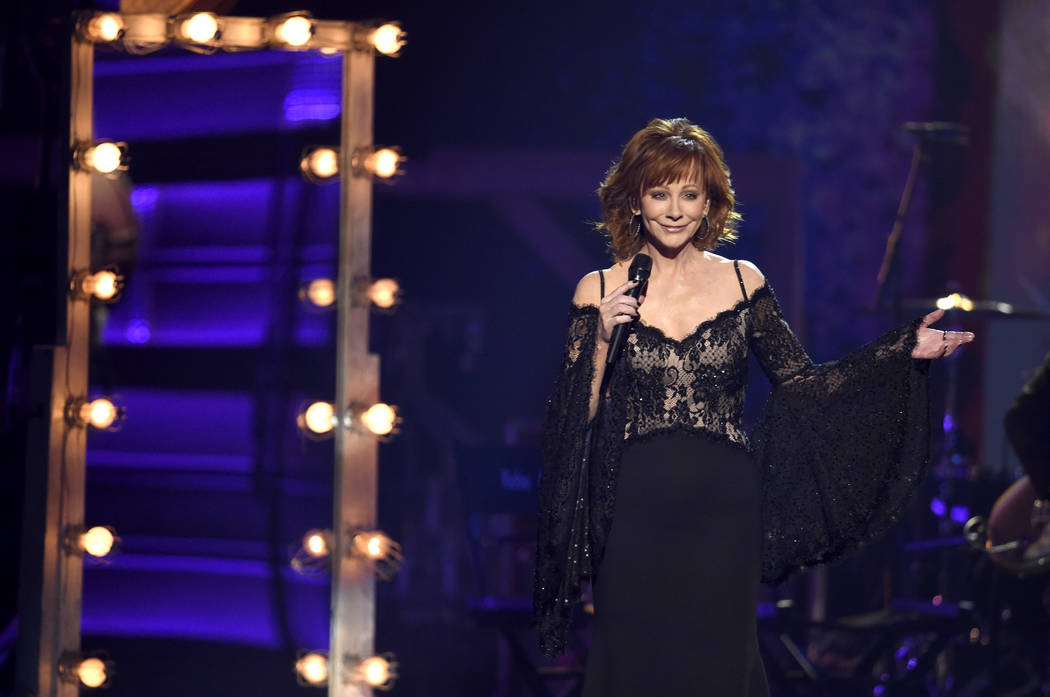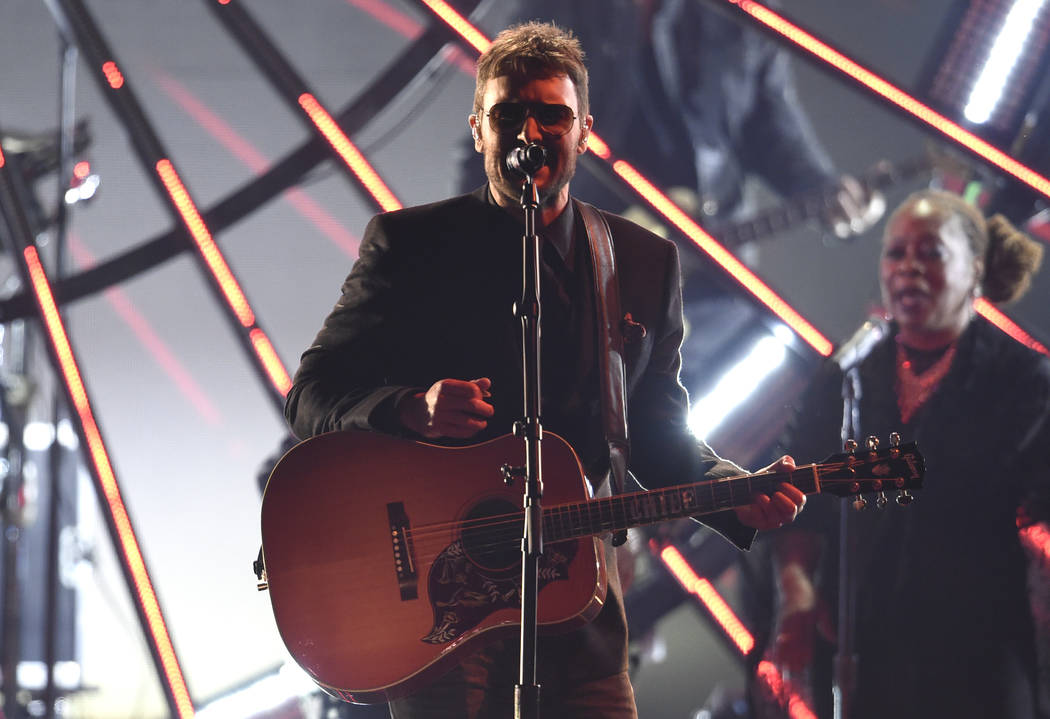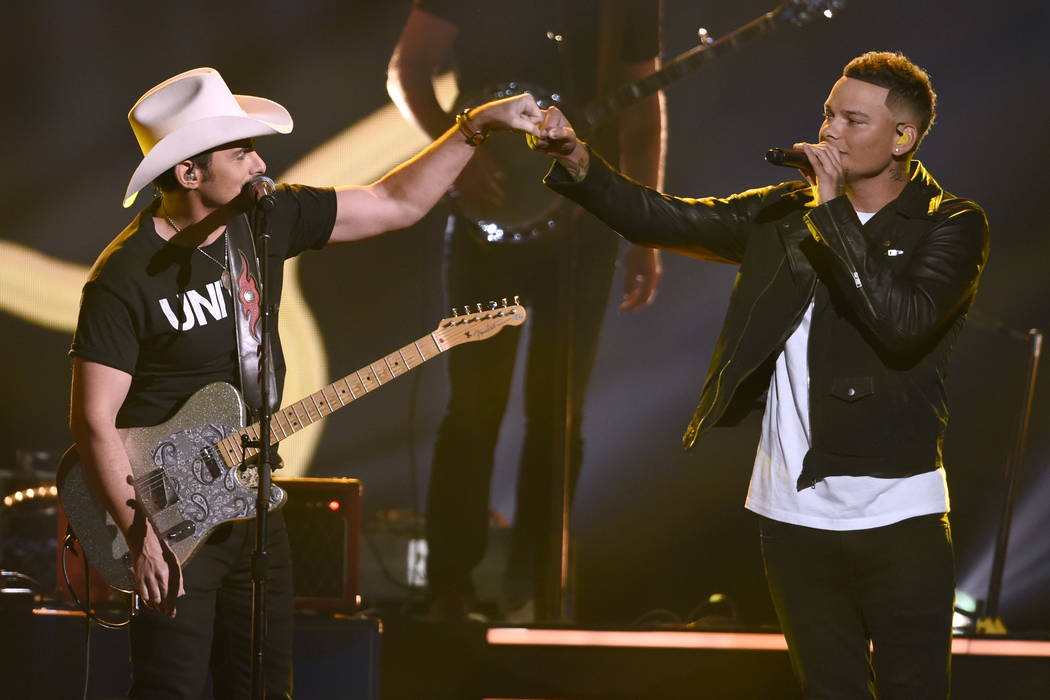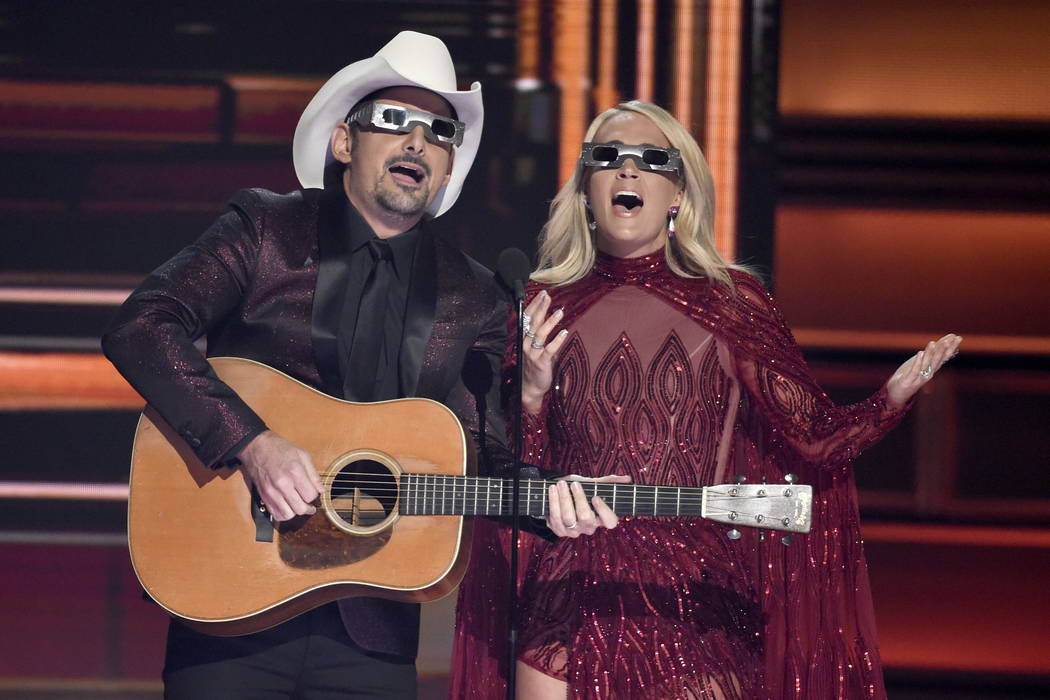 Eric Church, Keith Urban, Darius Rucker and Lady Antebellum opened the 2017 Country Music Association Awards with a touching performance honoring the 58 people killed at a country music festival on the Strip last month.
The Wednesday night awards show in Nashville, Tennessee, kicked off with Church singing an emotional version of "Amazing Grace," later joined by the other performers for "Hold My Hand."
At the Route 91 Harvest Festival on the Strip on Oct. 1, a gunman fired on the crowd from a hotel room while Jason Aldean was onstage. More than 500 people were injured.
Reba McEntire, Luke Bryan, Thomas Rhett, Tim McGraw and others joined in to sing along at the Bridgestone Arena, earning a large applause from the crowd.
"This has been a year marked my tragedy … Tonight we're going to do what families do, come together, pray together, cry together and sing together, too," co-host Carrie Underwood said.
"This show is dedicated to all those we lost," fellow host Brad Paisley said.
As the show continued live on ABC, the CMA Awards featured a number of other emotional moments as well.
Glen Campbell, who died in August, was honored during a touching performance of "Wichita Lineman" by Little Big Town and Jimmy Webb, who wrote the song.
The Grammy-winning country foursome sang the tune, while Webb played piano.
Campbell also won an award: He posthumously won musical event of the year for "Funny How Time Slips Away" with Willie Nelson.
Rascal Flatts and Dierks Bentley also paid homage to Troy Gentry, one-half of the popular country duo Montgomery Gentry, who died in a helicopter crash in September. Eddie Montgomery later joined in for the performance of "My Town," as some audience members sang along with tears in their eyes.
Filmmaker Tyler Perry also brought a serious vibe to the show, paying tribute to Charley Pride and telling the audience now is the time we have to all "find some common ground" before presenting the album of the year award to Chris Stapleton.
"I'm always humbled by getting these things," said Stapleton, who thanked his wife Morgane, who is pregnant with twins and was in the audience.
"I want to thank my kids and my kids that are on the way," he added.
At the end of the night, Garth Brooks was named the Country Music Association's entertainer of the year. Brooks accepted the award Wednesday from McEntire, calling her "the entertainer of a lifetime."
He thanked his band, his crew and country music fans, saying, "The most important thing, other than God himself, are you: the people that allow us to be in the greatest music ever, country music."
Paisley and Underwood celebrated their 10-year anniversary — as hosts of the CMAs. They joked at the top of the show about CMA sending restrictions to press about what to ask singers on the red carpet, saying they shouldn't ask about politics or guns. They also riffed on politics, taking shots at both President Donald Trump and Hillary Clinton.
"Maybe next time he'll think before he tweets," they sang to the beat of Underwood's massive hit, "Before He Cheats."
Though Taylor Swift is releasing her second pop album this week, but she's still being awarded for her contributions to country music.
The singer won song of the year — awarded to songwriters — on Wednesday for writing Little Big Town's No. 1 hit, "Better Man." Swift — who will release "reputation" on Friday — didn't attend the show, but Little Big Town thanked her onstage.
"Thanks to Taylor Swift. She couldn't be here tonight but Taylor, wherever you are, thank you for this beautiful song," Little Big Town's Karen Fairchild said onstage.
Sam Hunt's "Body Like a Back Road," which set a record for the most weeks at No. 1 on Billboard's Hot country songs chart with 34, lost single of the year to Urban's "Blue Ain't Your Color."
Brothers Osborne won vocal duo of the year and Jon Pardi who won new artist of the year.
CMA Award winners
Complete list of winners of Wednesday's Country Music Association Awards, held at the Bridgestone Arena in Nashville, Tennessee:
Entertainer of the Year: Garth Brooks.
Female Vocalist of the Year: Miranda Lambert.
Male Vocalist of the Year: Chris Stapleton.
Album of the Year: "From A Room: Volume 1," Chris Stapleton
Song of the Year: "Better Man," Taylor Swift
Single of the Year: "Blue Ain't Your Color," Keith Urban
Vocal Group of the Year: Little Big Town
Vocal Duo of the Year: Brothers Osborne
New Artist of the Year: Jon Pardi
Musical Event of the Year: "Funny How Time Slips Away," Glen Campbell with Willie Nelson
Music Video of the Year: "It Ain't My Fault," Brothers Osborne
Musician of the Year: Mac McAnally (guitar).
— The Associated Press