Girl Talk mashing it up at Cosmopolitan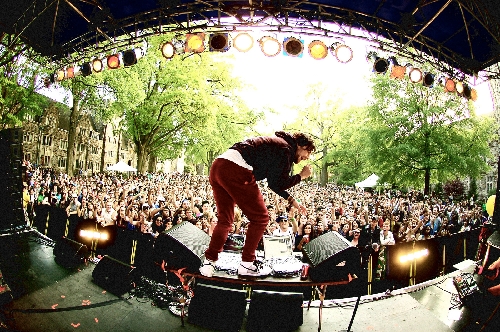 It's hard to make it sound so easy. Mash-up wunderkind Girl Talk (Gregg Gillis) is skilled at blending disparate tunes into a seamless whole, the musical equivalent of a painter fashioning a new portrait out of a thousand individual canvases.
His latest disc, "All Day," boasts nearly 400 samples, as Gillis somehow manages to connect the dots between Lil Wayne and Joe Jackson, Ice Cube and Devo, you and the dance floor.
See Girl Talk at 8 p.m. today at The Boulevard Pool at The Cosmopolitan of Las Vegas, 3708 Las Vegas Blvd. South. Tickets are $25; call 698-7000.
— By JASON BRACELIN