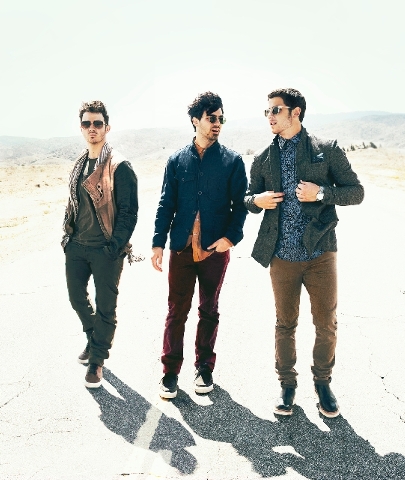 When it comes to sweet talkin' the ladies, the Jonas Brothers' words may as well be carved from Jolly Ranchers.
"Feels like an earthquake every time you come around," they sing on "Pom Poms," the first single from their forthcoming new album "V."
Whoa, that must be one big girl to make the ground quake like that.
"Want you like a kid just wants a milkshake," the song continues on the next verse. "And I won't let it go to waste if I get a taste. I'm gonna drink the whole thing."
Such is the language of love — and fast-food jingles.
Seriously though, does it really matter what these dudes are saying?
Few of their words will even be heard over the enraptured shrieks of their predominantly female fan base when they come to town this weekend to steal hearts and voices alike.
Stock up on the Sucrets while you still can.
Contact reporter Jason Bracelin at jbracelin@
reviewjournal.com or 702-383-0476.
Preview
Jonas Brothers
7 p.m. Saturday
Mandalay Bay Events Center, 3950 Las Vegas Blvd. South
$39.50-$79.50 (702-632-7580)