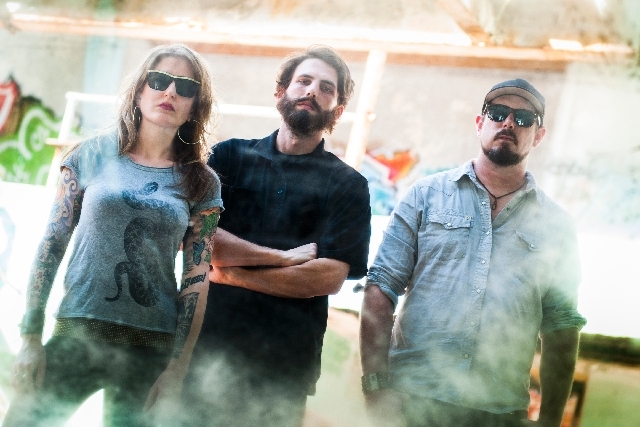 A few years back, Kylesa covered Pink Floyd's late '60s psych rock seance "Set the Controls for the Heart of the Sun," and it was a telling choice.
The coed quintet may favor lumbering riffs with the density of a battleship's steel hull, but they're just as fond of mapping sludge metal's outer fringes, cultivating tense, foreboding atmosphere, setting a mood and letting it linger.
Along with bassist Chase Rudeseal, the band features two drummers (Carl McGinley, Eric Hernandez) as well two singer-guitarists (Laura Pleasants, Phillip Cope).
While Pleasants is capable of a tonsil-tenderizing shout to rival that of Cope's, she also adds ghostly, cleanly sung melodies that haunt the band's songs like poltergeists.
Together, they form one of the most distinctive bands in modern metal — though to confine them to one category seems as unfair as asking them to turn down their amps.
Contact reporter Jason Bracelin at
jbracelin@reviewjournal.com or 702-383-0476.
Preview
Kylesa
8 p.m. May 23
Backstage Bar & Billiards, 601 Fremont St.
$16 (702-382-2227)