Looking back on Bowie's two Vegas concert visits
January 13, 2016 - 11:04 am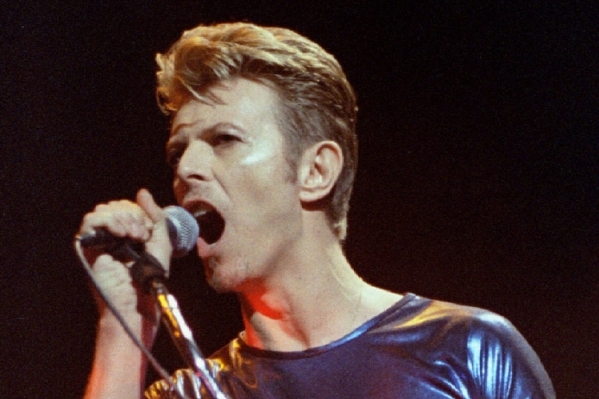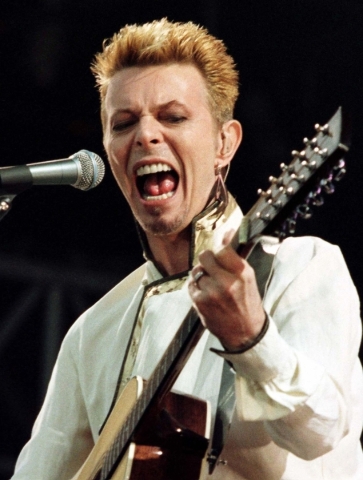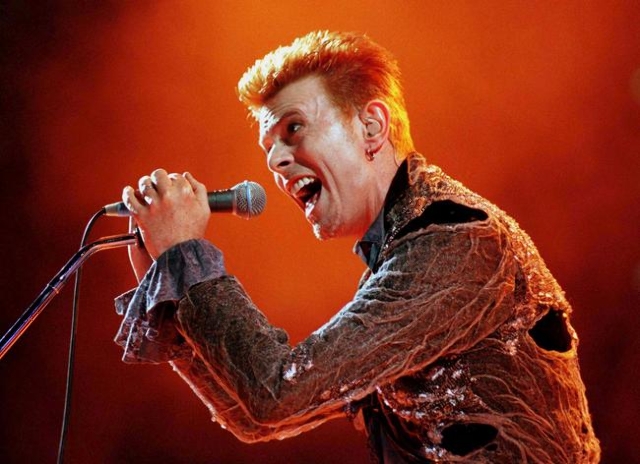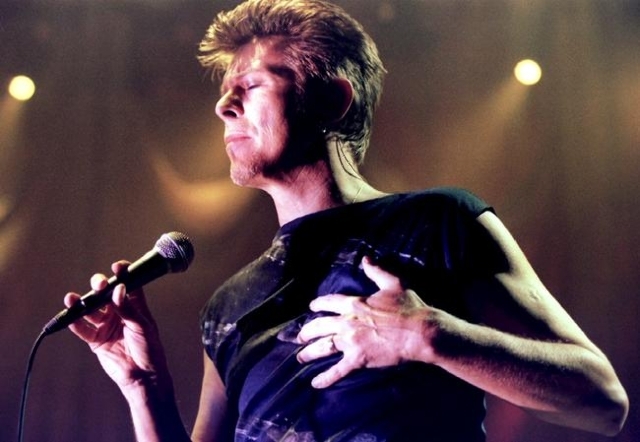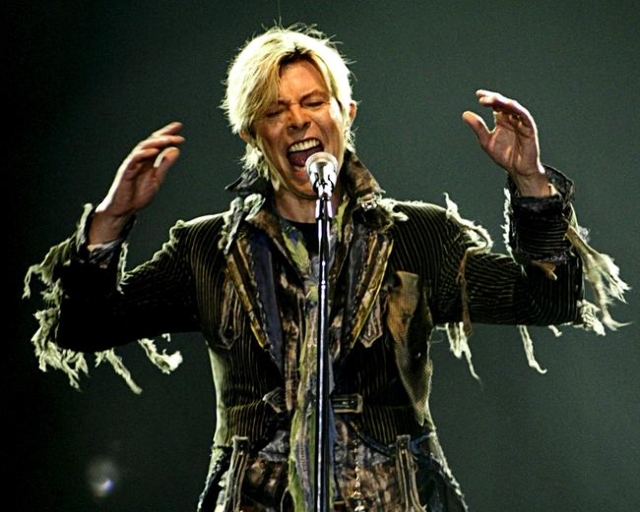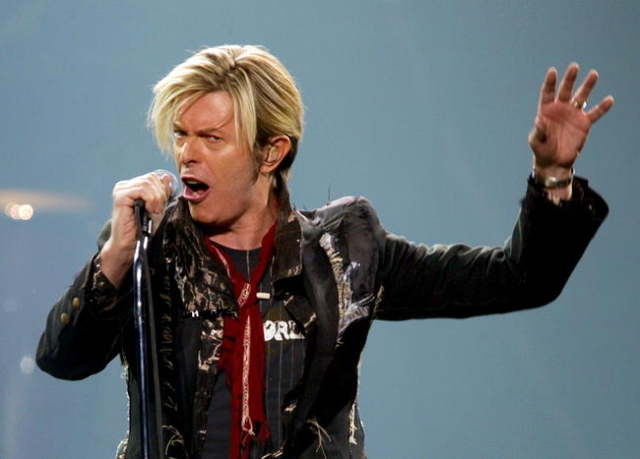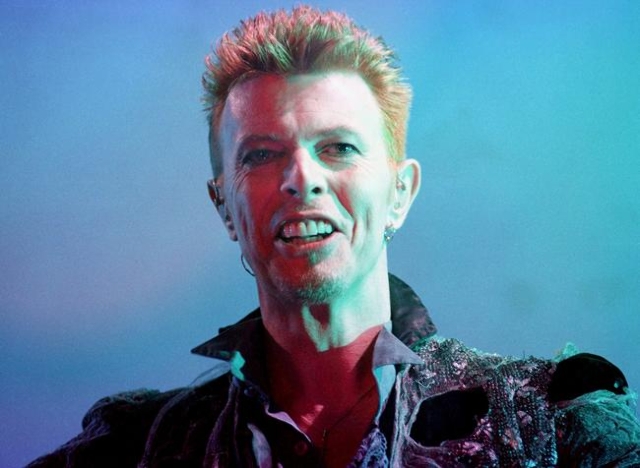 Give 'em what they want? Or what they should want?
David Bowie's two concert visits to Las Vegas were more than eight years apart but epitomized the great divide between "the hits" and "the new stuff," the latter often known in Las Vegas as "the bathroom break." But, to his credit, Bowie always seemed to struggle with the issue more heavily than most of his '70s-rock peers.
The rock legend, who died Sunday at age 69, made a point of not repeating himself literally to the end. He turned his death into performance art by releasing an album, "Blackstar," accompanied by a music video featuring chilling deathbed imagery, two days before he passed.
But Bowie was sensitive to the wishes of his fans, particularly those in the United States, and changed his attitude between his two Las Vegas tour stops. The first, performing separately and in tandem with Nine Inch Nails at the Thomas & Mack Center in October 1995, represented what was then an uncompromising drive to ignore his past catalog and push forward with a dense concept album, "Outside."
If that one doesn't ring a bell now, it gives weight to his decision to revive the old favorites with new perspective in two Hard Rock Hotel shows on Jan. 30 and Feb. 6 of 2004.
Bowie did interviews before both of those Las Vegas tour stops, delving into a subject he was used to addressing.
"We all knew it was a dangerous move," he told the Review-Journal's Michael Paskevich of touring with Nine Inch Nails, the alt-rock group then at its commercial peak. "It's a dirty job, and I'm just the guy to do it."
He said he was well aware that most of the crowd was there "decidedly to see the Nails and a lot of them have no idea who this old geezer is who is coming on after them."
And yet he devoted that tour set to new material, saying, "some people can go about parodying themselves in the same way and taking the safe bets, but that's not what I ever wanted to be. I'm happiest and most fulfilled when I'm attempting to change the fabric of the musical or visual arts I'm involved with.
"My priority over the past several years is that I always want to be testing myself," he noted. "I much prefer creating a phenomenal disaster than an exercise in predictable mediocrity."
The latter is arguably what one can see in any casino around the country on any weekend. Nostalgia-hungry fans have proven willing to buy even groups such as Journey and, this weekend, Styx, who have skillfully blended original members with younger replacements in the name of keeping the catalog alive.
And yet …
Well, a much younger version of me wrote this in a concert review of the Bowie-NIN collaboration:
"Occasionally a reviewer gets called on his bluff.
"It's been a concert year short on innovation and long on '70s rockers recycling their FM standards for aging, nondiscriminating nostalgia seekers … . It's a reviewer's job to ask, 'Shouldn't there be something more here?'
"So along comes David Bowie, who vowed in 1990 to turn his back on the past and forge ahead. Thursday night we saw the result of that promise. … And sure enough, about 40 minutes into it, this classic rocked-out-reviewer was thinking, 'It sure would be nice to hear 'Heroes" long about now.' "
Bowie somehow understood. Slightly more than eight years later at the Hard Rock, the Review-Journal's Doug Elfman watched him do "Heroes," but in a version contemporary to its time.
"The 1977 song once signified the literary struggle between the two sides in the Cold War, as they quarreled in the shadow of World War II," Elfman noted.
"But with the Cold War far behind Friday's show, Bowie reversed the tone of his voice to reflect the Superpower world. He used to scream those lines, because the character was calling for freedom. But Friday, he spoke the lines as a chill, while a synthetic-tinged guitar note rang on indefinitely."
In an interview before the Hard Rock dates, Bowie explained to Elfman what we had seen at the Thomas & Mack and why.
"The idea at the beginning of the '90s was to stop doing the old songs, so I could give my new songs a chance. (Back then), I came out of a pretty dulled period, a period of indifference in a way. So it almost felt like I was having to give myself a kick-start somewhere. And it was probably a good thing. It might not have been fun for the audiences, but it was good for me."
"However," he added, "I don't feel inhibited by the old stuff, anymore. It doesn't feel like such a huge thing around my neck."
So, while "Hallo Spaceboy" carried over from the 1995 tour, Hard Rockers who paid up to $300 for tickets also heard "Suffragette City," "China Doll" and "Life on Mars."
When Elfman suggested Bowie was one of the few stars who could "balance true art and real commerce at the same time," Bowie laughed and replied, "that sounds like a 'Spinal Tap' line if ever there was one."
It was also a little "Spinal Tap" that Bowie's one other trip to Las Vegas was in October 1999, to perform one song at the WB Radio Music Awards and to accept the Legend Award from the WB Network's ill-fated attempt to copy the Billboard Music Awards. Bowie played along but also playfully thanked his hosts for "this incredibly useful, transparent thing."
Bowie's theatrical style always made him an obvious candidate for a customized Las Vegas residency, and he had a fan in AEG Live executive John Meglen, who steers shows into the Colosseum at Caesars Palace and The Joint at the Hard Rock Hotel.
"He's phenomenal, and he's always been at the top of my list of someone who would do an amazing residency," Meglen said in 2013 after reports that Bowie was considering performing live again.
Years before that, Meglen had shared that "one of my dreams is to marry some of the great movie directors together with great artists. Spike Lee and Prince … David Lynch and David Bowie."
Who knows what would have come of such a thing? But one suspects it would have balanced true art and real commerce.
— Read more from Mike Weatherford at reviewjournal.com. Contact him at mweatherford@reviewjournal.com and follow @Mikeweatherford on Twitter.
Like Neon Las Vegas on Facebook: