Musician and poet join benefit show in his daughter's memory — VIDEO
August 23, 2017 - 5:44 pm
Updated August 24, 2017 - 1:16 pm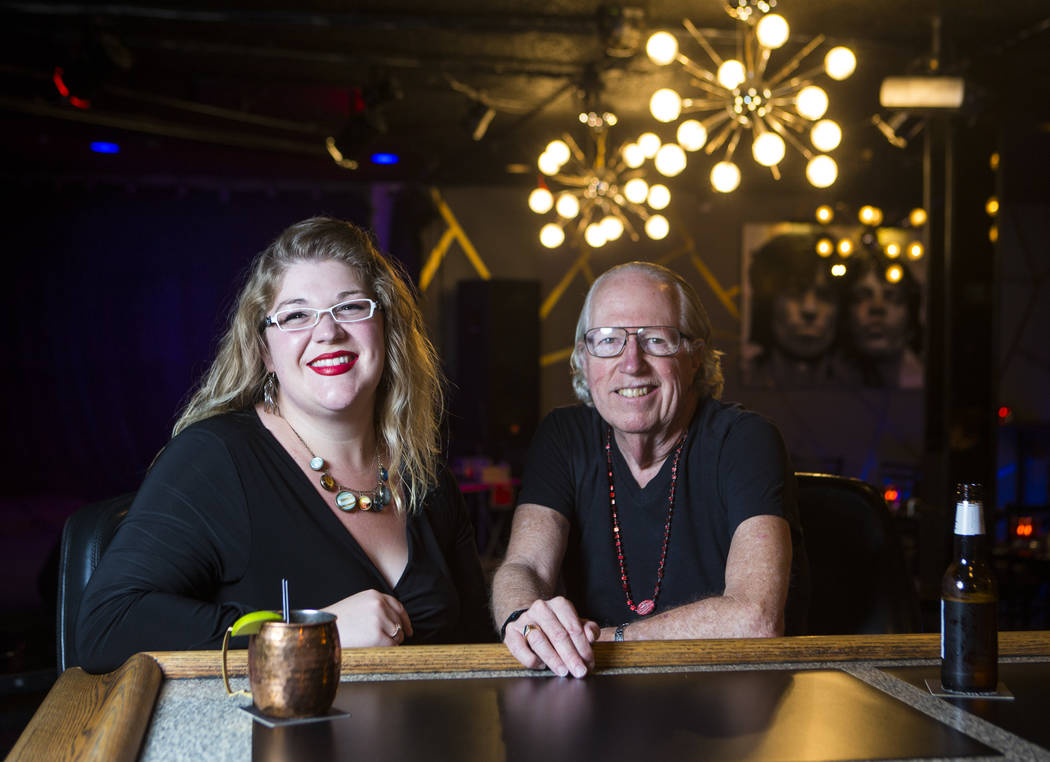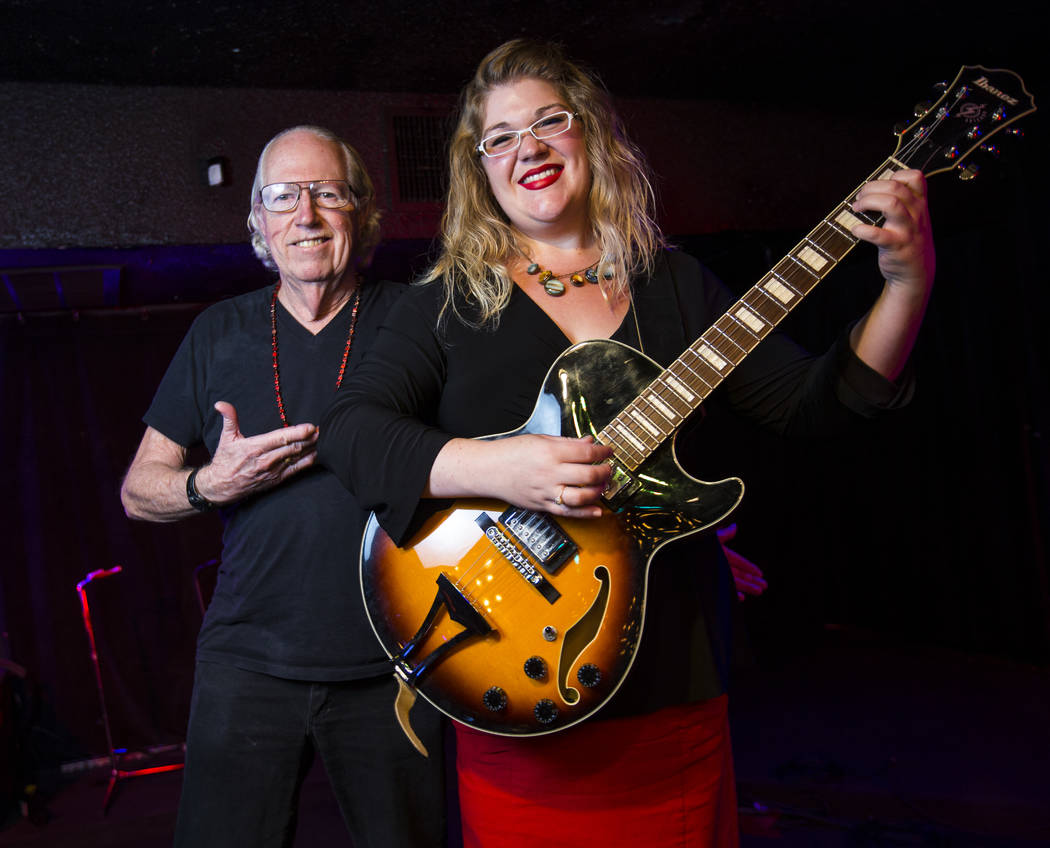 Poetry is more than a profession for Lee Mallory.
Although much of his writing is about love, his work also addresses themes such as the underdog struggle and life's quirks. And since moving to Las Vegas in 2013, he's turned poetry into a performance art, taking it to the stages of coffee houses, casinos and punk rock bars in the valley.
But on a personal level, poetry was a way to help his daughter, Misty Mallory, after she first attempted suicide more than 20 years ago and later how he mourned her death in 1999.
"She was too smart," says Mallory, a retired English professor and author of eight books. "She felt the joy when she felt the joy, and she could write poetry about it like her dad. But she was battling, and she felt the pain more."
On Saturday, Mallory will joins blues rock musician Lisa Mac and a lineup of artists at the "Love Wins Again Benefit Show," an evening of fundraising and raising awareness for Opportunity Village, a nonprofit organization that serves people with intellectual disabilities.
Mallory will be the only featured poet, and it will be for Misty when he and Mac perform.
Poetry runs deep
Mallory started writing poetry in 1968 as a student at University of California, Santa Barbara, inspired by the people he met and the events taking place in the nation. He hung out with poets such as Kenneth Rexroth and Charles Bukowski, adopting some of their influences in his own writing.
It would be just a pastime for years, as he was working as an English professor and raising his two daughters, Misty and Natalee, in Newport Beach, California.
Misty graduated high school at age 16 and went on to earn an associate's degree from Orange Coast College. After his daughter's first suicide attempt, Mallory says he encouraged her to write as she battled her demons.
"As far as I know, she didn't write a lot of poetry initially, but she was very creative and brilliant," Natalee, Misty's younger sister, says. "It wasn't until then that my dad tried to encourage her to write down her feelings. He thought that could be (Misty's) therapy."
The family left behind
It was the last day of summer in the last year of the millennium, Mallory says, that his oldest daughter died at 23. He doesn't think that was a coincidence — summer was Misty's favorite season.
Mallory received a call from a detective in New Jersey, where Misty lived with her mother. "It was the awful words no parent wants to hear," Mallory says. "Your life changes forever."
The notes she left were beautiful, Mallory says. Misty wrote "I'm going to ride the cosmic wind," and "Don't worry, we'll be together" on letters given to family and friends.
Mallory would later find enough poetry his daughter had written to publish a book, "Two Sides Now," in December 1999.
"I edited her book and put the finishing touches on her poems, but I kept everything in her style," Mallory says. "Everything she wrote was all true. It rang of truth. It was like a resounding of experience, which means she put the reader there with her poems. You understand what she saw and felt."
Not catching the signs that Misty was suffering haunted Natalee for years. The two sisters were different from each other, but close, she says.
Her sister's death spurred Natalee into a career she always had an interest in but never seriously considered. She's now a licensed clinical emergency room social worker at Sunrise Hospital.
"When my sister attempted (suicide) the first time, it confirmed for me what I knew I wanted to do," Natalee says. "I always thought if I could be the one there for the first crisis, that's the role I want to be in. I don't want anyone to slide through the cracks. I want to be able to pick up on people like my sister who wasn't overt about any of this."
An opportunity to help
On Saturday night, Mallory and Mac will combine his poetry with her music in alternating performances. The pair bring similar themes to their work — first glances, lust, falling in love, complications and heartbreak.
"(Lee's) poetry is very raw and emotional," Mac says. "It definitely grabs your attention and makes you stop and listen and feel through those feelings that the narrator has. I feel like that's what my music does, and that's how there's a connection there."
Mallory plans to pay tribute to his daughter by reciting her poetry. Something happy, he says.
"My daughter is the reason I'm participating in this night," Mallory says. "It's the perfect way to tie a ribbon on our segment."
Contact Katelyn Umholtz at 702-383-0279 or kumholtz @reviewjournal.com. Follow @kumh0ltz on Twitter.