Psycho Las Vegas Day 2: Monolord, Danzig electrify fans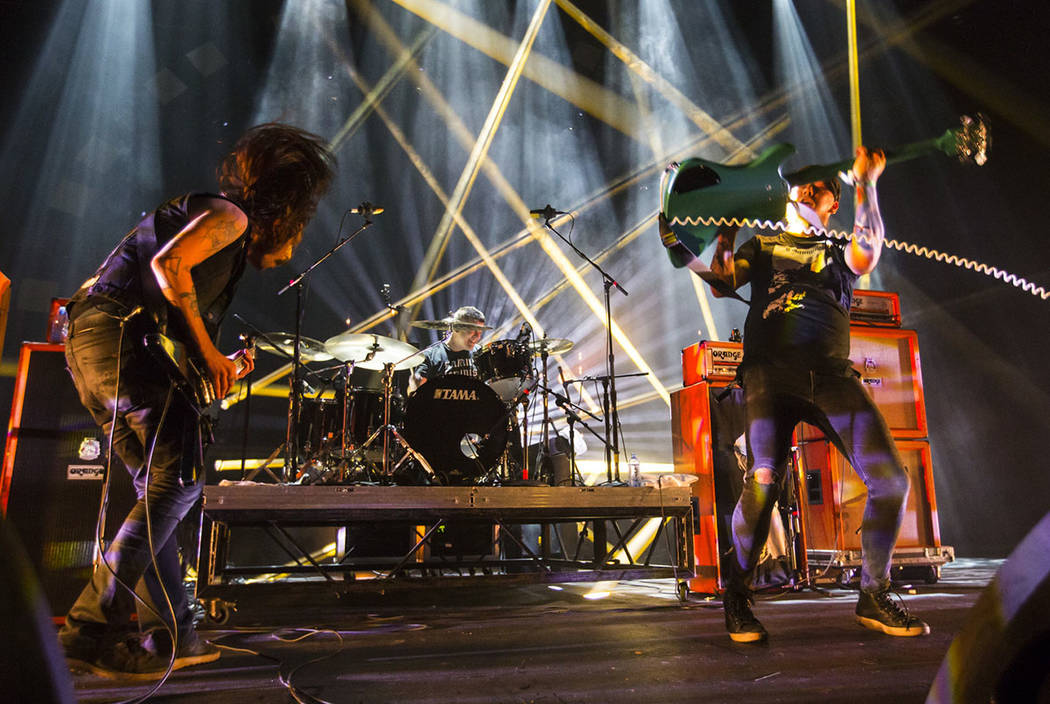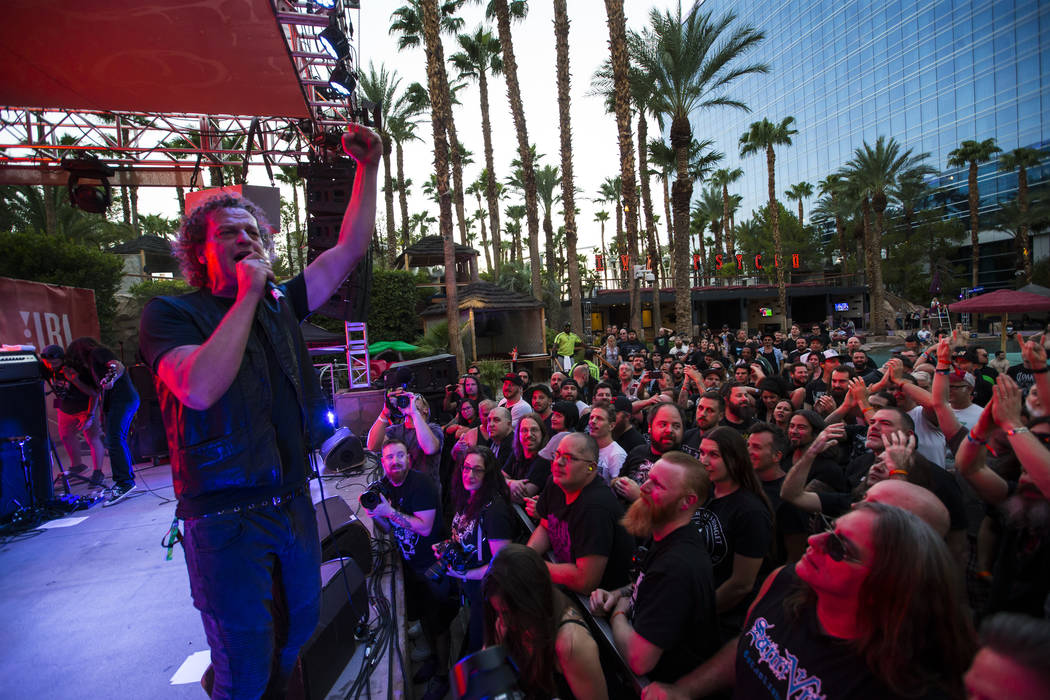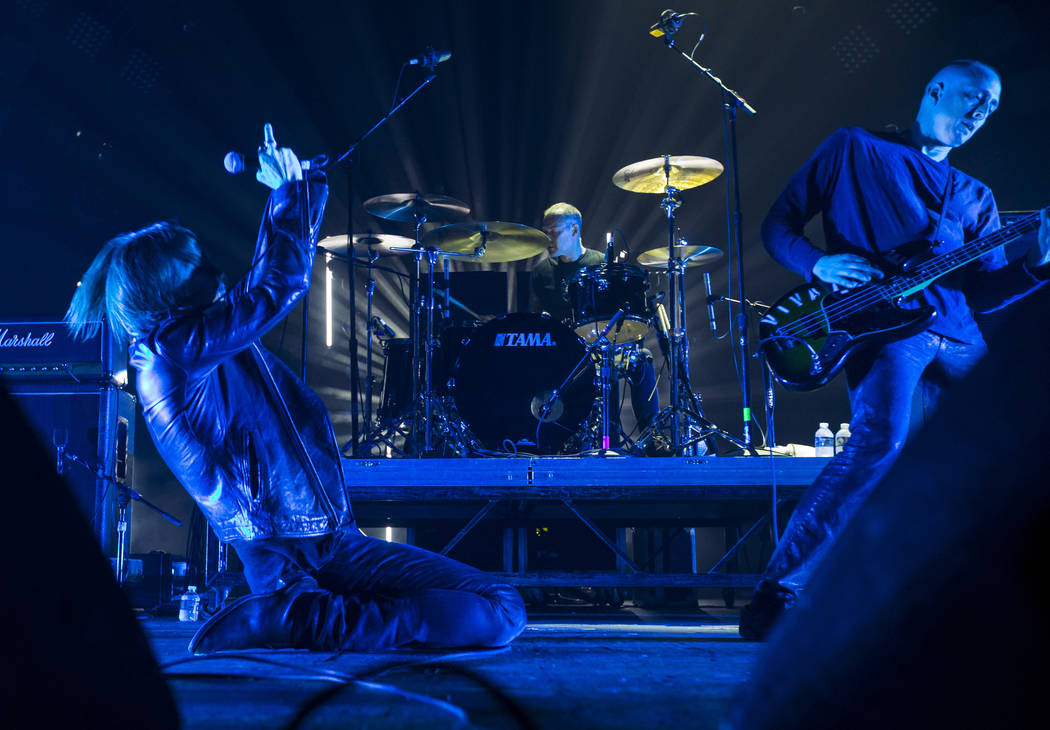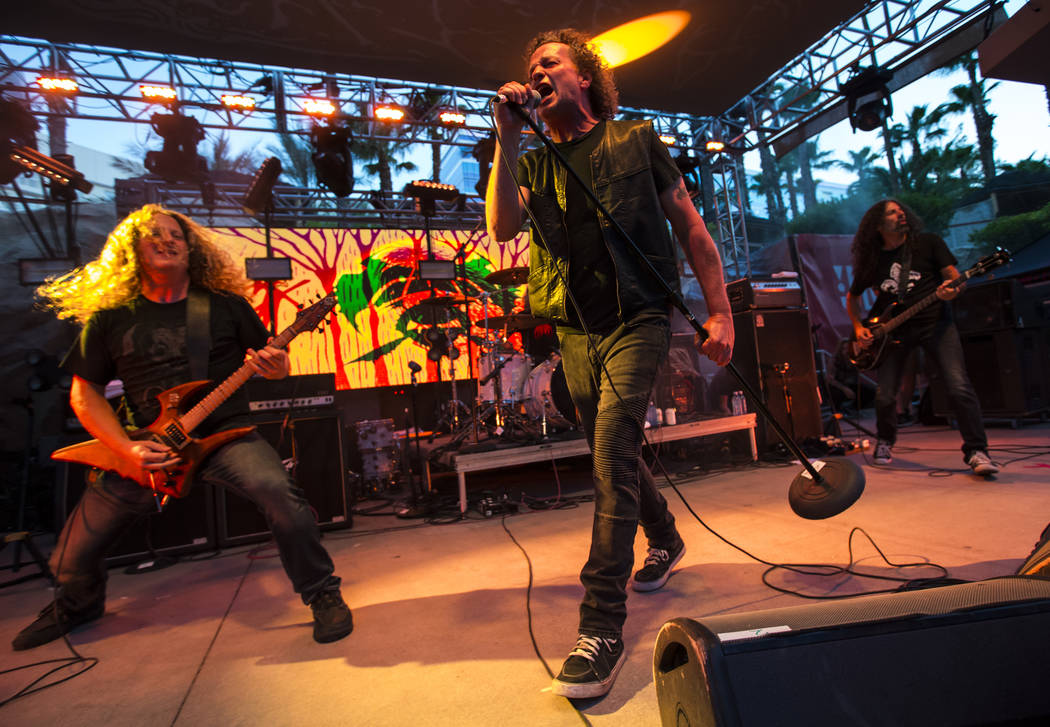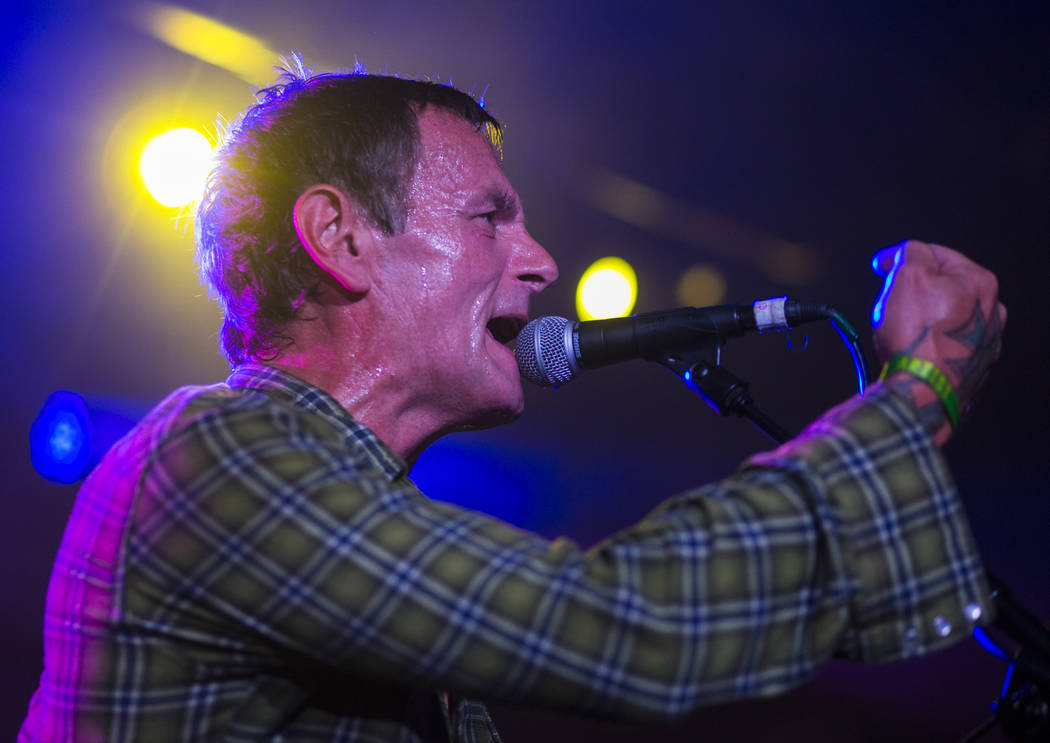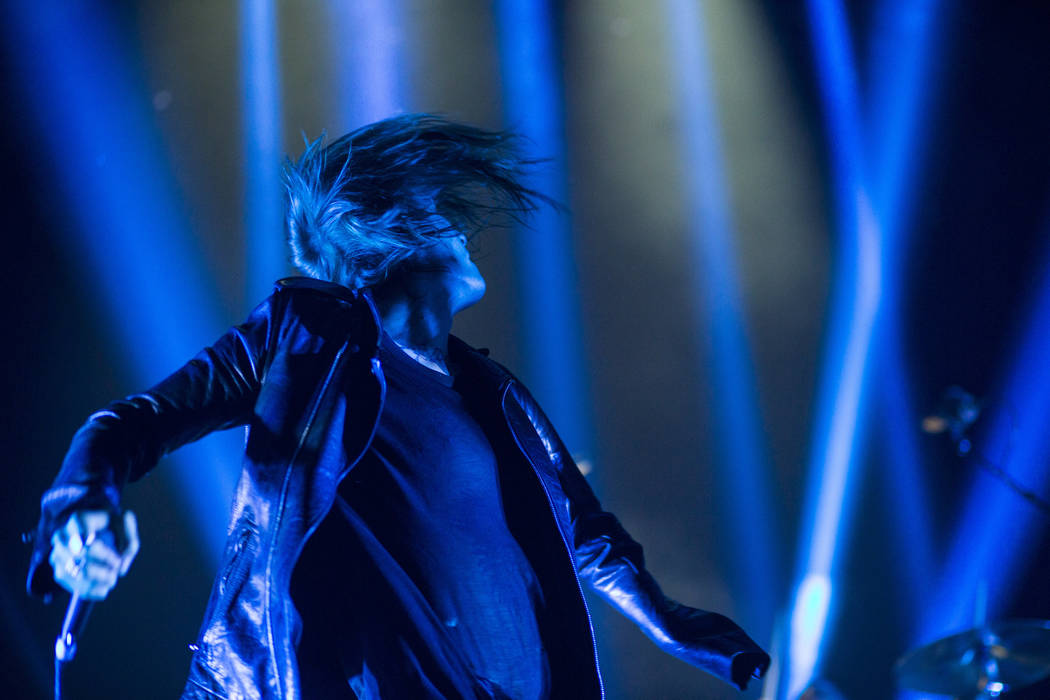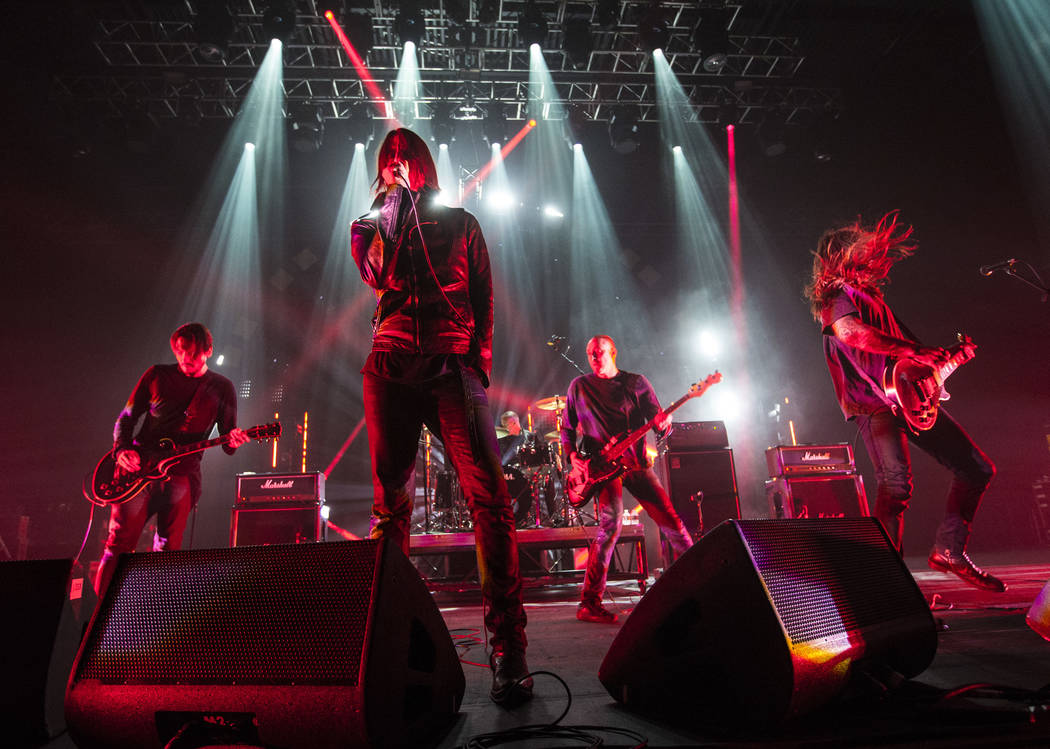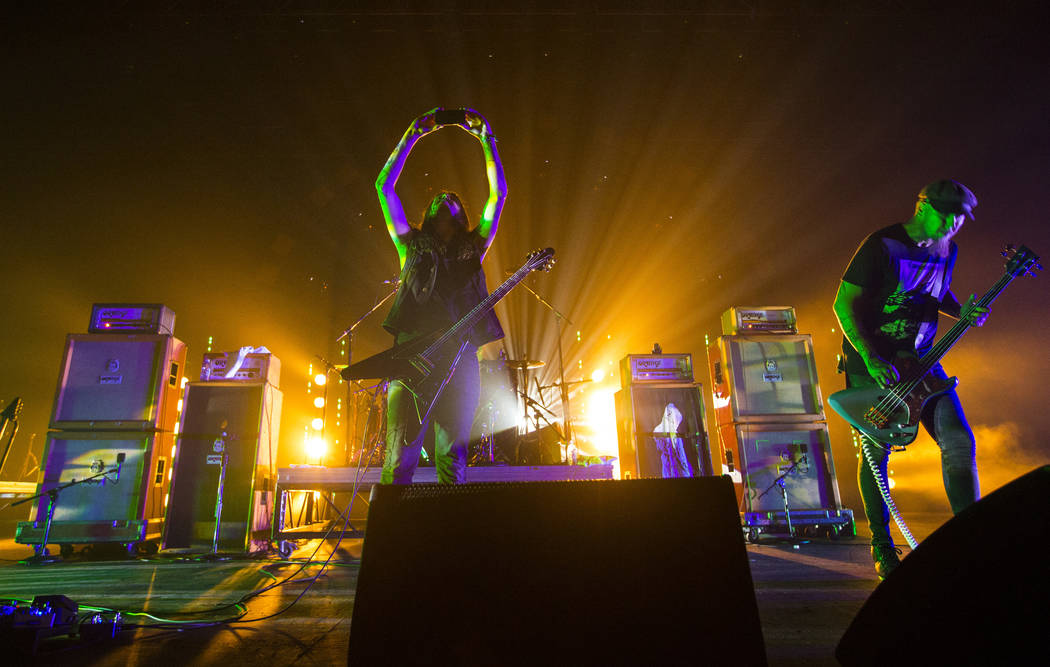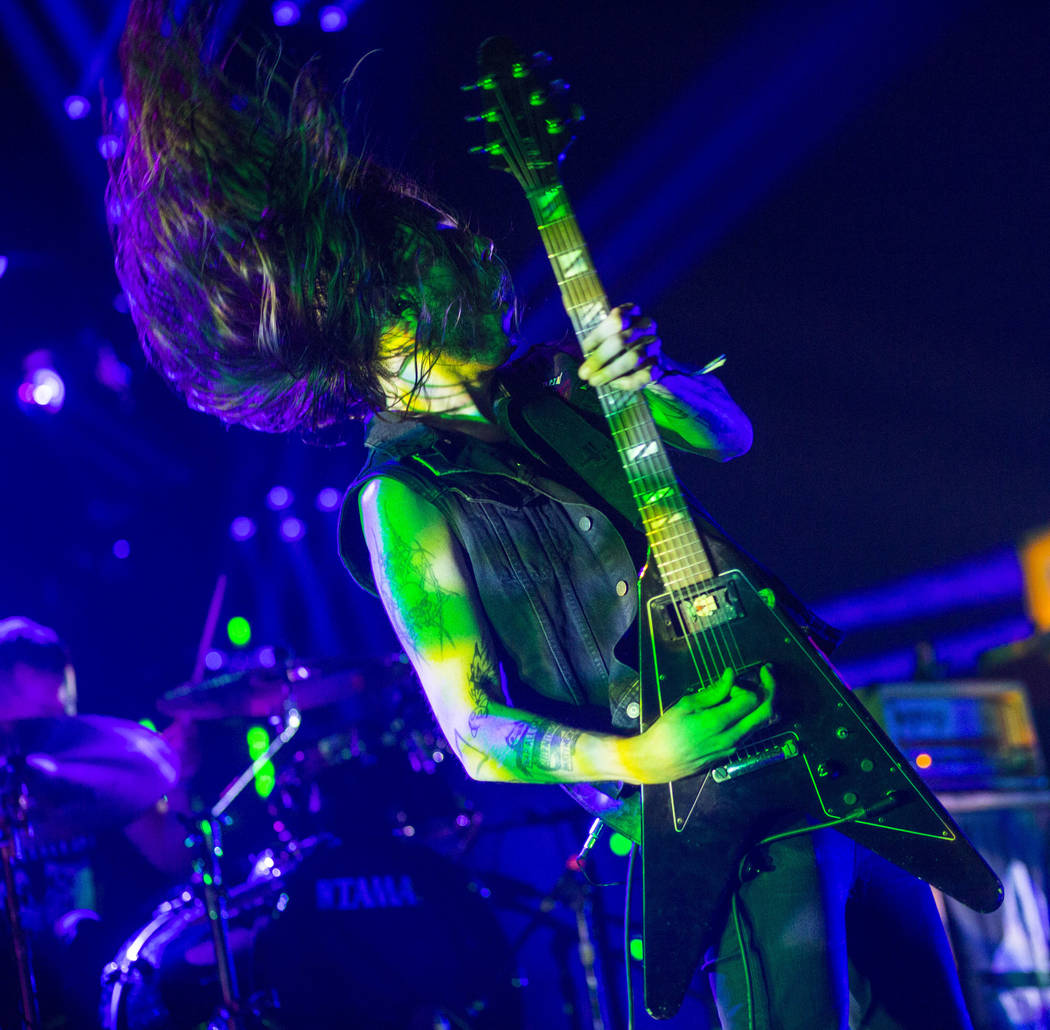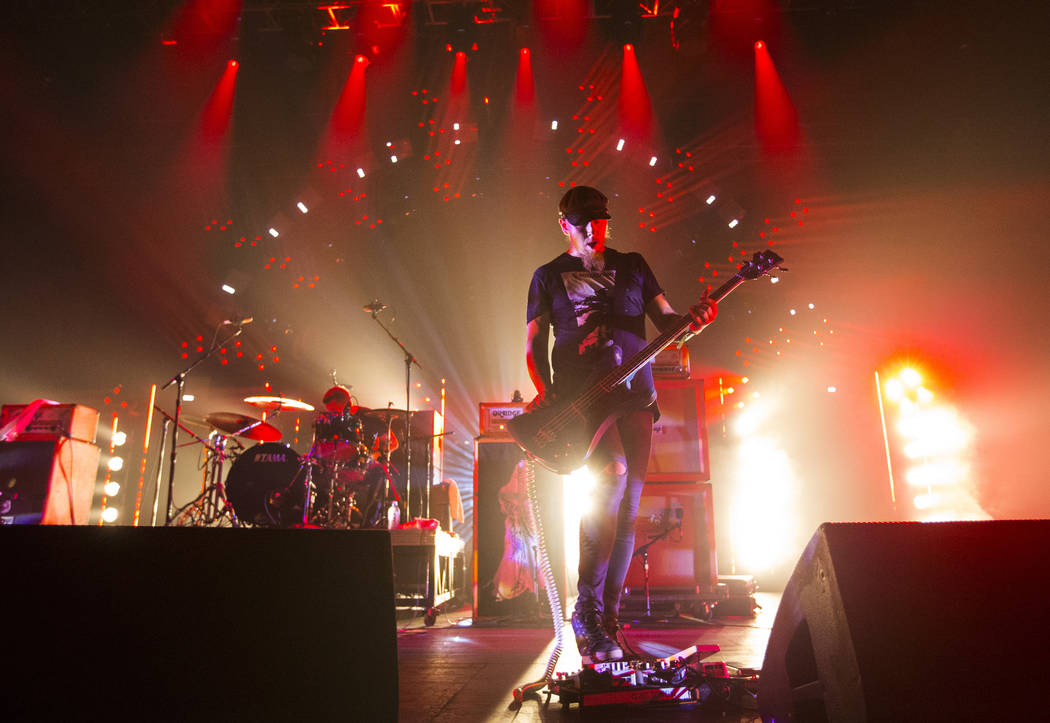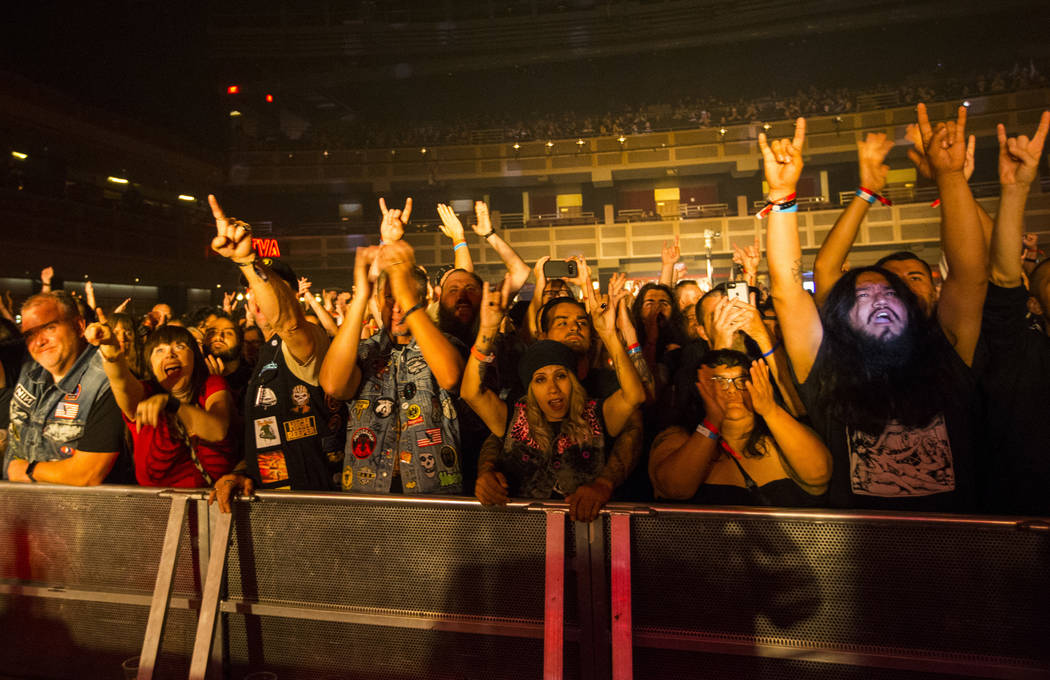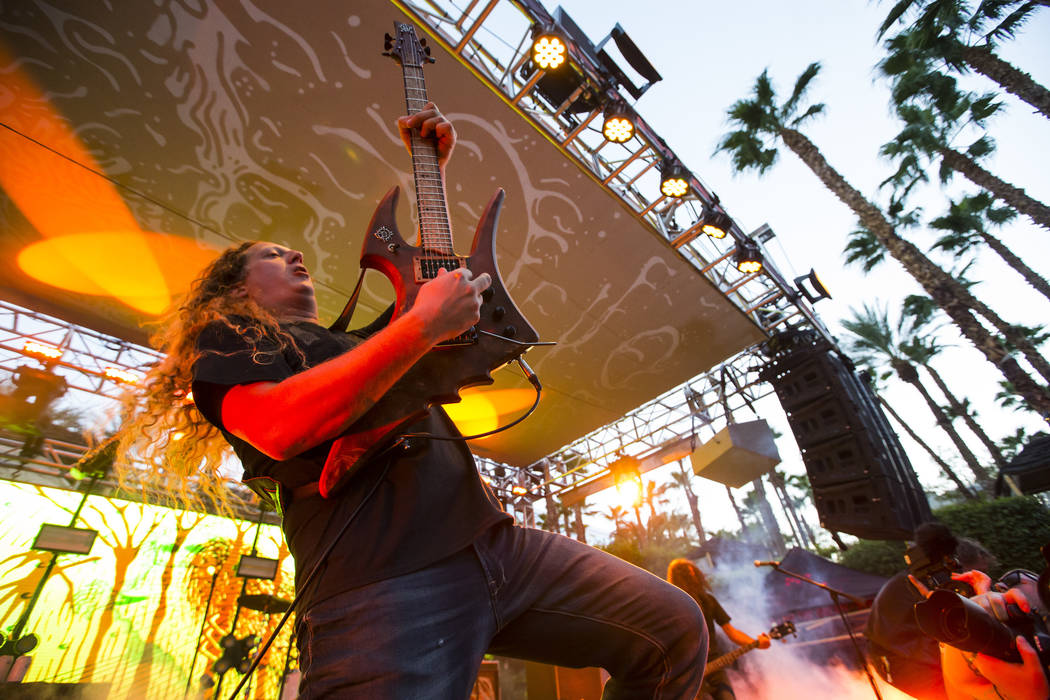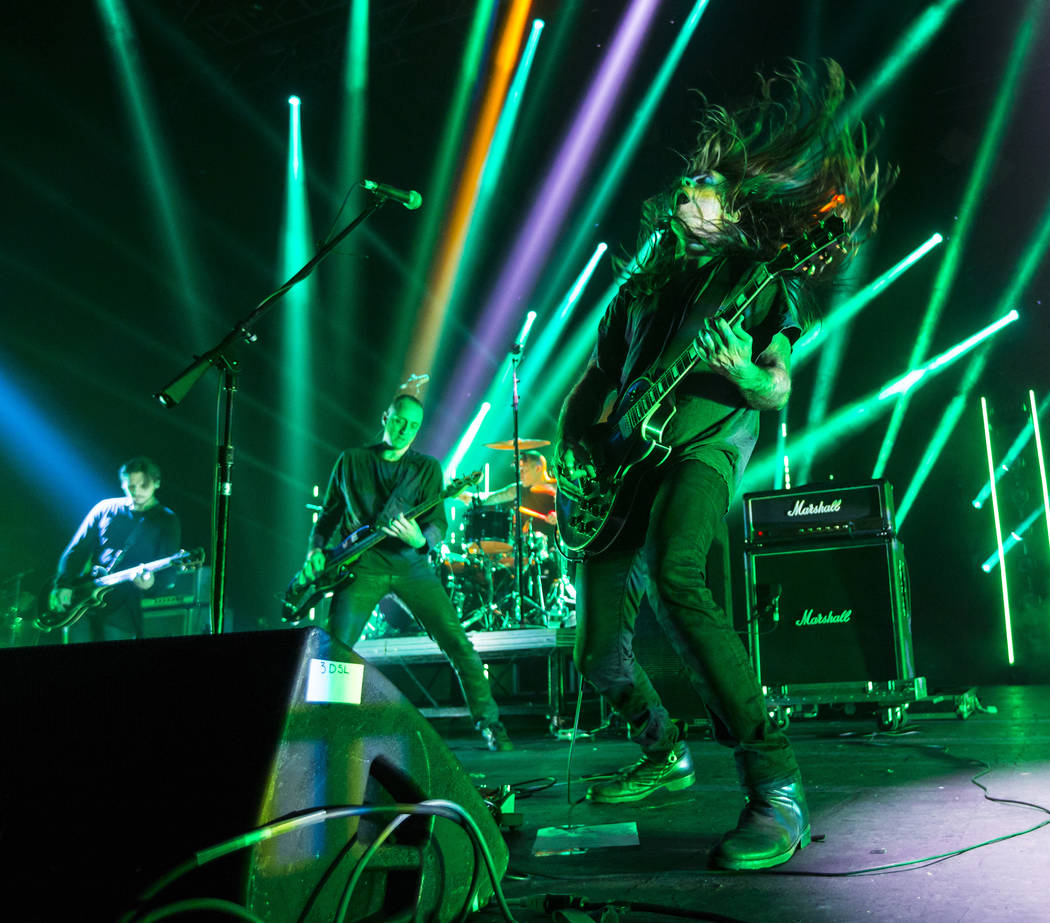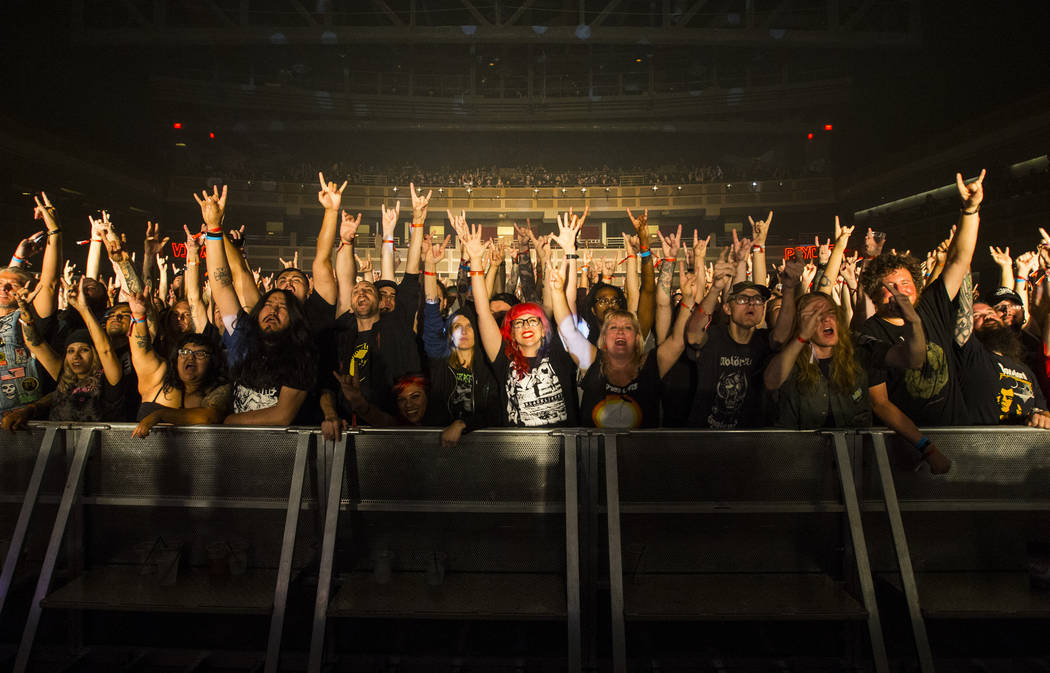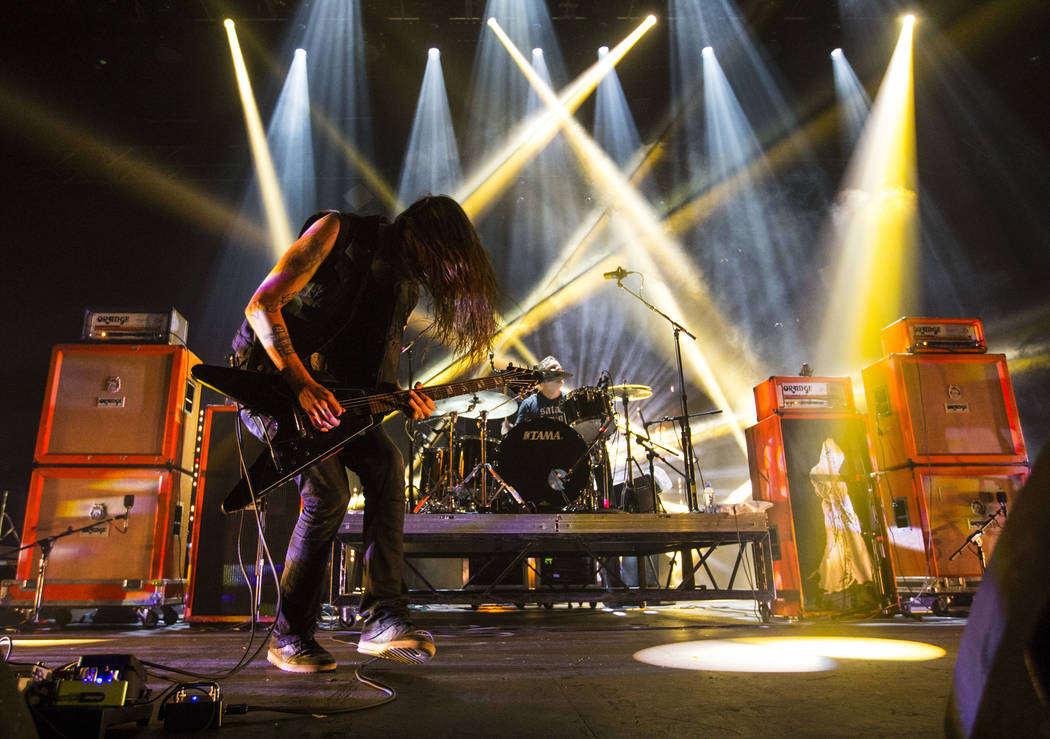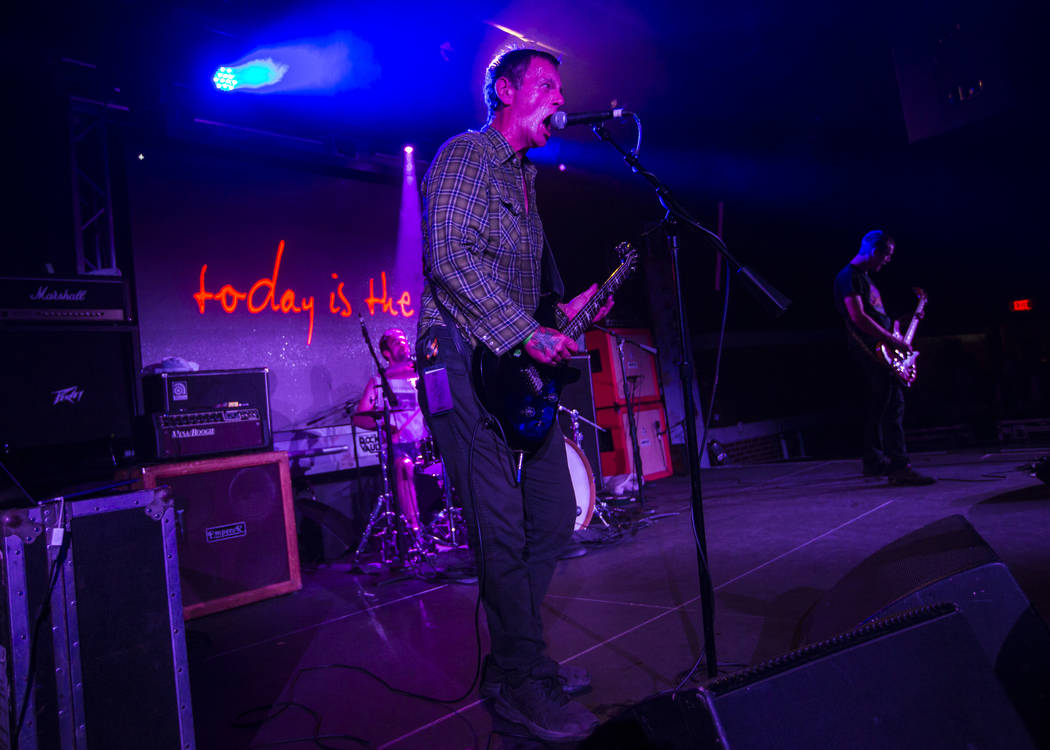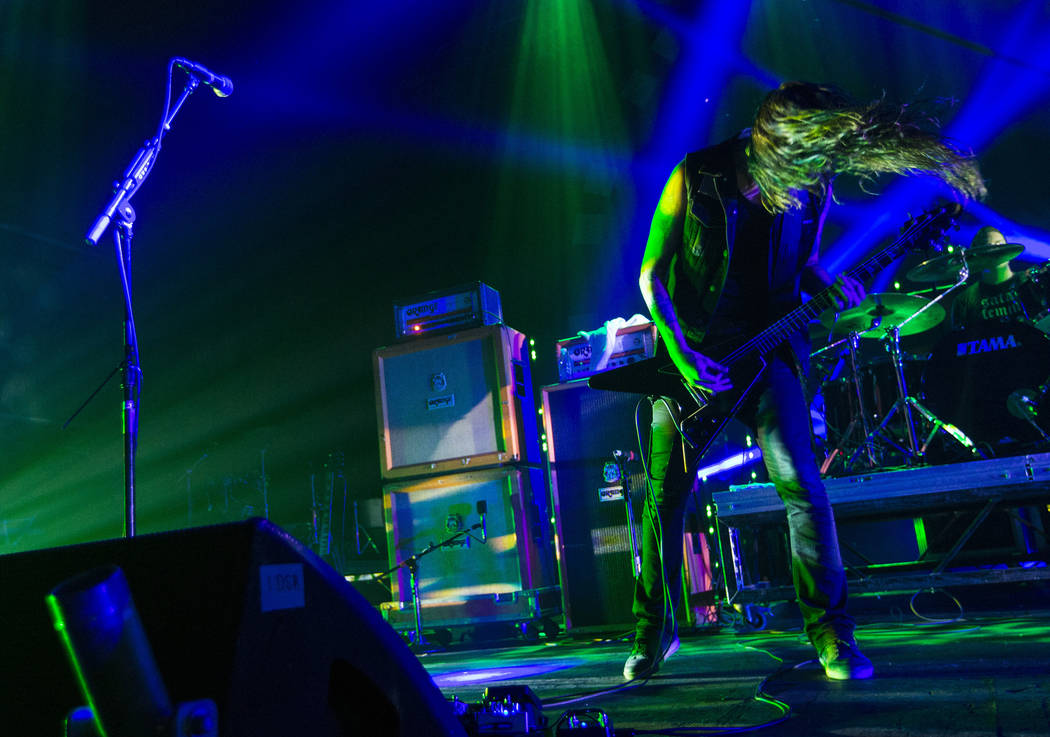 Some takeaways from Day Two of Psycho Vegas 2018 at the Hard Rock Hotel. The heavy music fest continues through Sunday.
Good "Gods"
Glenn Danzig enters into a song the same way he enters into a room: Chest first. The hulking singer possesses a swaggering, predatory gait that doesn't just inform how he performs his music, but also the music itself: These are tunes of lust, menace and the evil that men do, and they demand a physicality natural to this punk/metal paragon. During his headlining set at The Joint, Danzig threw elbows and upper cuts as if engaged in a street fight with his own songbook. Something of a composite character between Jim Morrison, Roy Orbison and Elvis Presley — with a dash of Vincent Price and a wrestling heel's inflated biceps and bad attitude — Danzig's a moody yet highly-charged, tightly-wound presence, his sonorous yet supple voice equally suited for conveying hell fire and heart ache, anger and longing. On Saturday, Danzig performed their third record, 1992's by turns snarling and sensual blues-metal standard-bearer "Danzig III: How the Gods Kill" in its entirety, digging into seldom-aired album cuts like "Bodies" and "When the Dying Calls," which have only been performed a handful of times previously. "I been saving up my pain / I'm gonna give it back in spades," Danzig sang on the former number, delivering payment in full.
Church of the damned
Their faces were hidden. Their intentions were not. Features and physiques cloaked in black hooded robes, the members of Poland's Batushka were one with the shadows at The Joint. But if their true identities were concealed, their motives were laid bare: to stir and to strafe in equal measure. The band's name roughly translates to "father" in terms of how you might a address a priest, and they come costumed as sinister clergymen, their singer performing behind a skull-adorned altar, surrounded by candelabra. The religious connotations extended into the band's bracing, yet rousing black metal: A trio of backing singers added Gregorian chants to complement Batushka's frontman's basso profundo vocals, lending a hymnal quality to the band's atmosphere-heavy dirges, which then shrieked forth into a scabrous, blasting fury as the band ditched mood for malevolence. Better have said your prayers in advance.
Check your smile at the door
Some men just want to watch the world burn. As for Justin Broadrick, well, he's here to supply the matches. "I declare, that we're all just (crap) / And I believe, we'll die like it." Those were the very first words the Godflesh frontman sang/barked at The Joint during a show-opening "Anything is Mine," spitting out the lines as if they were coated in something foul tasting. Nihilistic in sound and sentiment alike, this industrial-metal duo embraces austerity as an aesthetic, starving their songs of any fat, their sound skeletal, hungry, desperate. Bassist G.C. Green favors a seemingly bottom-less bottom end, while Broadrick cues up programmed beats on a laptop and harangues his guitar into making what sounds like melody's dissonant death pangs. The result is this intense, motoric grind, robotic in its relentlessness, but very human in addressing feelings of alienation and despair. That being said, Godflesh offered no happy endings or sense of resolution during their exhilarating performance on Saturday. There was no need to, really, because, as Broadrick explained on a set-closing "Rats," "You were dead from the beginning."
Five Saturday highlights:
5. Monolord getting down like a Swedish Electric Wizard at The Joint.
4. The back-to-back metallic hardcore pugilism of All Pigs Must Die and American Nightmare at Vinyl and The Joint, respectively.
3. Goblin's goose-flesh inducing "Suspiria" at The Joint.
2. Danzig leading the crowd in the weekend's biggest sing-a-long yet during "How the Gods Kill."
1. Repulsion's Scott Carlson joining With the Dead on guitar for a crushing, set-closing cover of Cathedral's "Ebony Tears" at The Joint.
Contact Jason Bracelin at jbracelin@reviewjournal.com or 702-383-0476. Follow @JasonBracelin on Twitter.
Related
Psycho Las Vegas Day 1: High on Fire, others bring the thunder