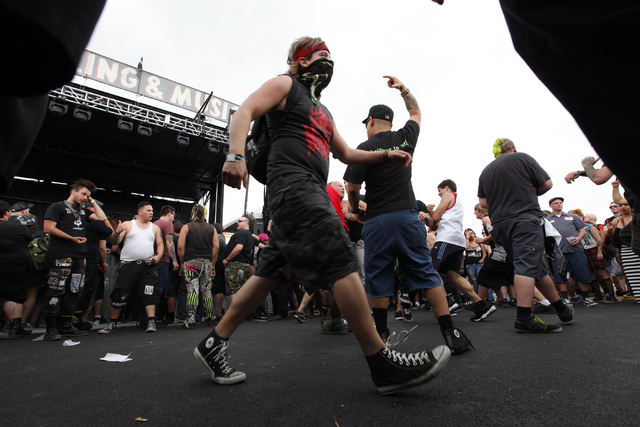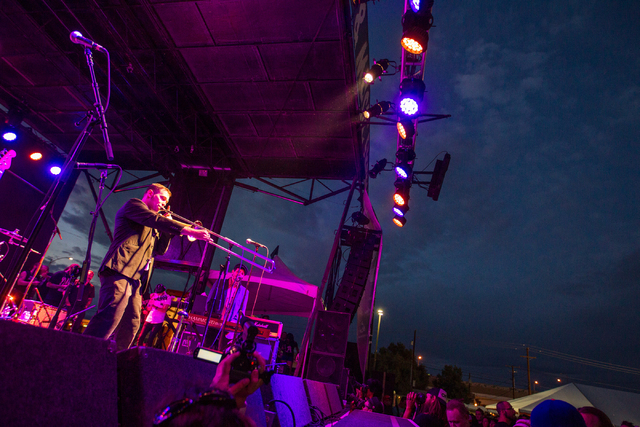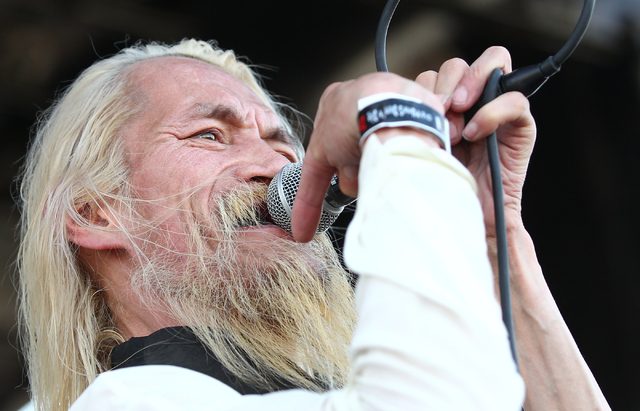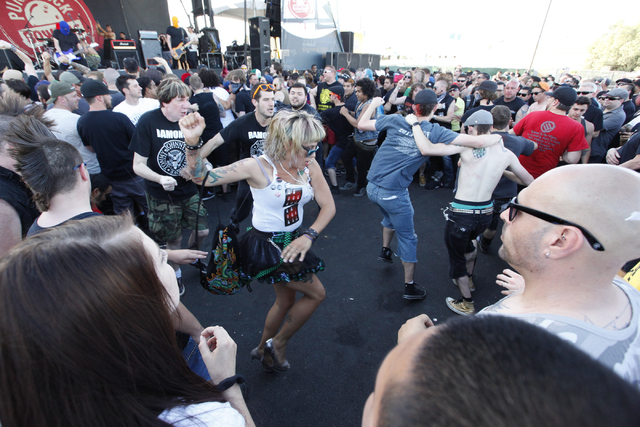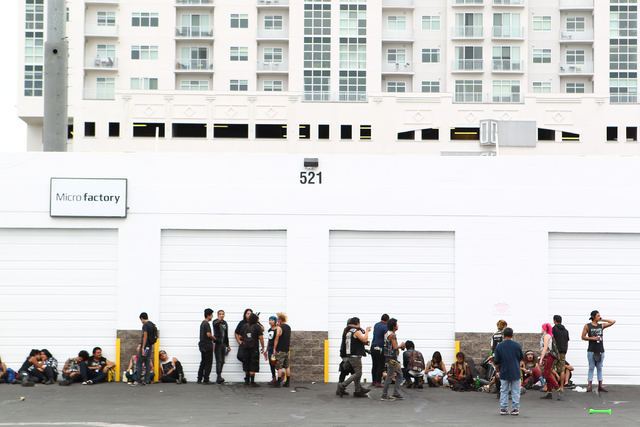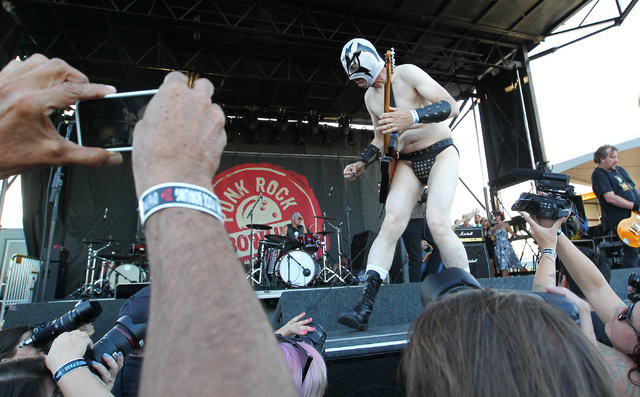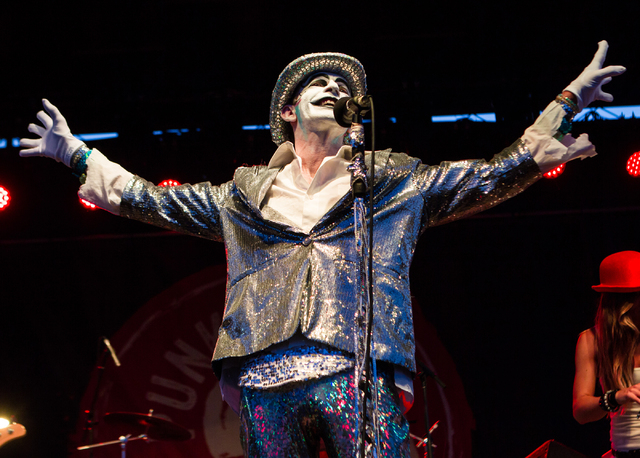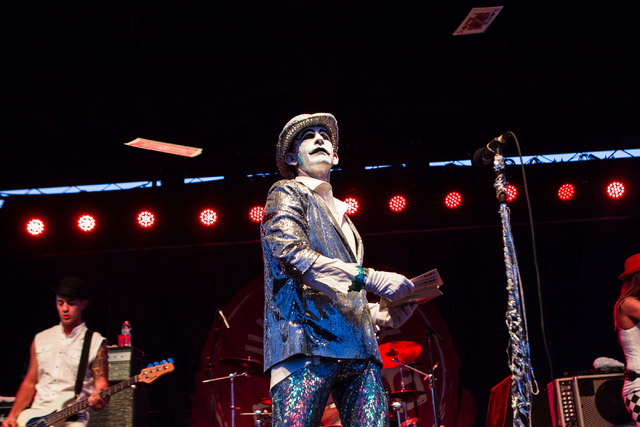 A few thoughts on the day two of the festival stage at Punk Rock Bowling:
Best song of they day (for the staff at the vegan food stand): SNFU, "Don't Have The Cow": The Vancouver skate punk survivors offered up this woe-is-meat missive in the middle of their fun, fierce set. "You should have listened to your mother / And ate your veggies when you were younger/ "You should have listened to your parents / And doubled up on your peas and carrots" they sang. Their frontman, Chi Pig, a scene lifer who looks like a punk sensei with a long wispy beard, indulged in a different edible, however, digging into his nose and nibbling on the fruits of his labors on numerous occasions.
Worst song of the day (for the janitorial staff): Every tune The Adicts played: The venerable British Droog punks are known for their festive performances, where they launch a seemingly endless supply of streamers and confetti at the crowd. They made an especially spectacular mess during their triumphant return to the Punk Rock Bowling festival stage, where they also played in 2012, making the grounds look like the sight of a bombed out Party City store. The crowd loved it, singing along lustily to standards like "Steamroller" and "Viva La Revolution." The folks who had to clean up afterwards? Not so much.
Quote of the day: Masked Intruder singer/guitarist Intruder Blue trying to drum up sales for the band's new album at their merch booth: "Buy our record, or we'll rob you. I'm serious." Hey, what do you expect from a dude in a ski mask on a 95 degree day? Really, though, the band's tunes were more sweet than menacing, some fast and not-so-furious, heart-on-the-sleeve pop punk. The group even invited a bunch of ladies from the crowd on stage with them towards the end of their sweltering set, though maybe said ladies had second thoughts when the band launced into "ADT Security" as they exited the stage — "My love for you is here to stay / That's why your ADT security can't keep me away from you."
Gnarliest fashion accessory of the day: Hewhocantbenamed's seat-less leather undies. Here was one for the ladies, the bare butt of the masked Dwarves guitarist, a full moon in the middle of the day. The guy actually prefers to play naked, and has done so many times, though he showed a little restraint on Sunday. His bandmates didn't follow suit, blasting through close to 20 equally hooky and hedonistic jams fueled by cocaine and lust in that order.
Best set of the day: Descendants. Expectations were as high as Dwarves singer Blag Dahlia for the Descendents' return as the top-billed act at Punk Rock Bowling after a stellar showing in 2011. "Have you all had your coffee tonight?" frontman Milo Ackerman asked 10 songs in, but no caffeine was necessary as the band alternated speed-of-sound energy bombs detonated in less than 30 seconds ("Coffee Mug," "I Like Food") with underdog anthems powered by bayonet-sharp melodies ("I'm the One," "Silly Girl") and even a little prog-punk boogie ("Van"). They played over two-dozen songs in the time it takes most bands to play half that, and they did so with twice as much longing and resonance.
Contact reporter Jason Bracelin at jbracelin@reviewjournal.com or 702-383-0476. Follow on Twitter @JasonBracelin.