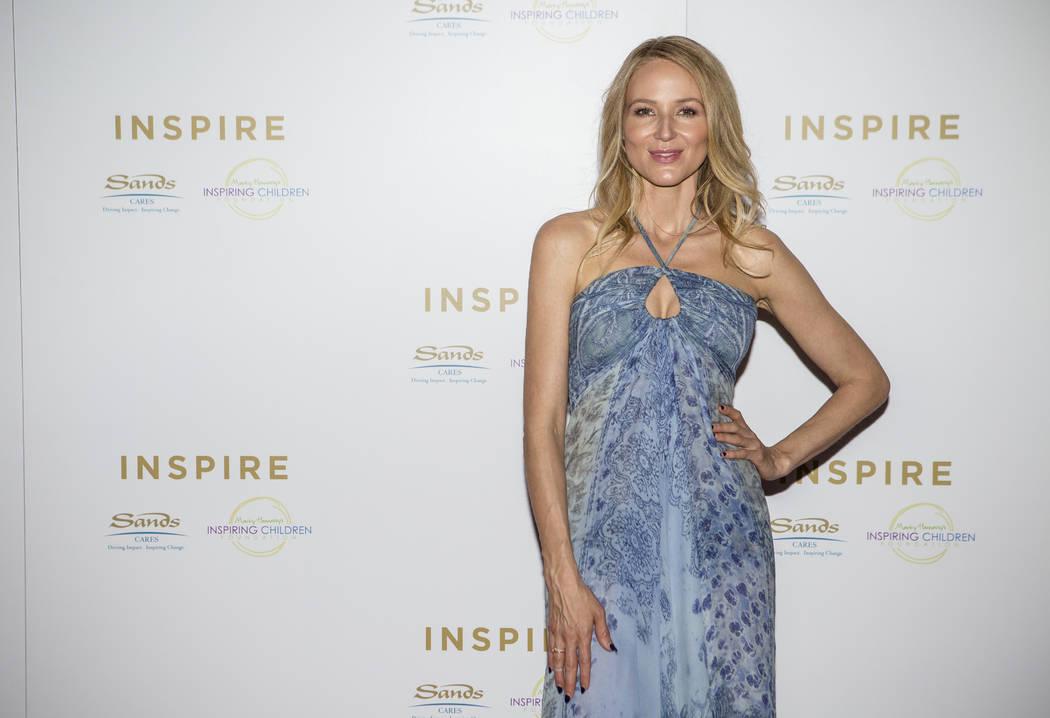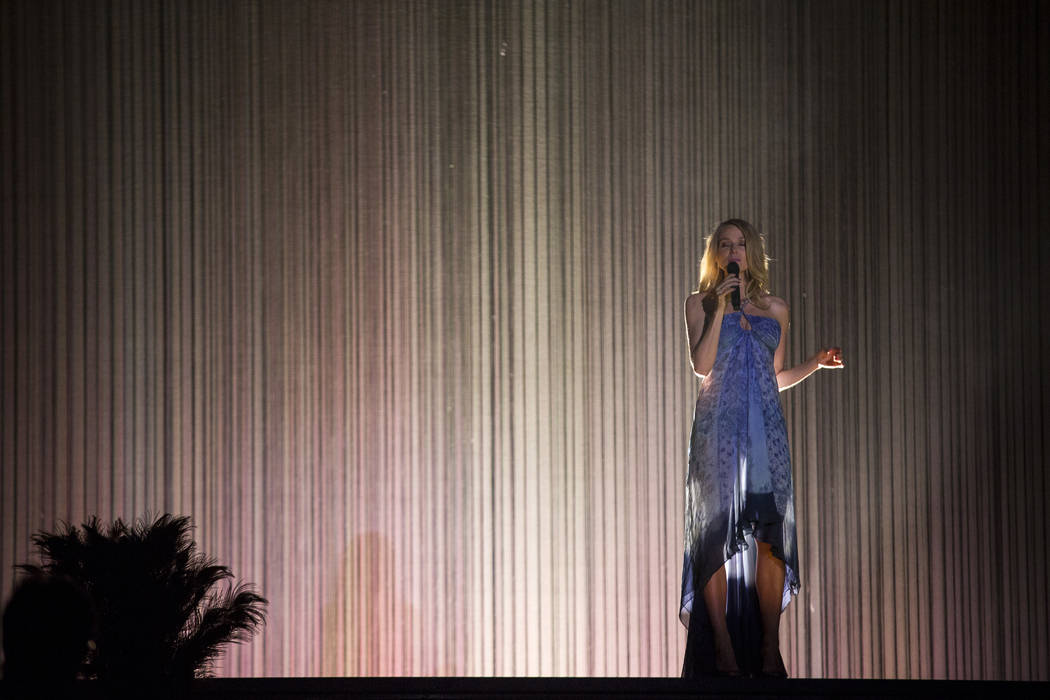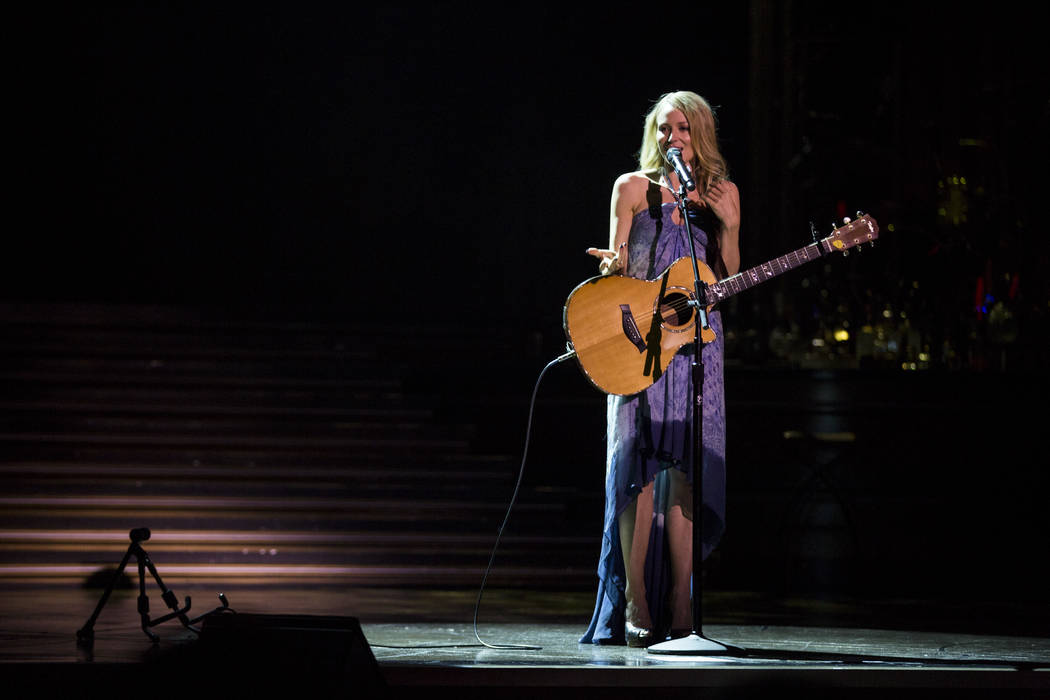 Jewel was raised in Homer, Alaska, a town of about 5,000. She lived in a home famously devoid of such modern amenities as indoor plumbing — that's what the outhouse in the back was for.
Friday night, the folk superstar was hanging out at a multibillion-dollar resort on the Strip.
How did this scene compare to the environment in which she was raised?
"I would not be able to live off the land here," she said, smiling during a red-carpet interview at the first INSPIRE charity event at Palazzo Theater. "I would die in the desert. If you get me to Alaska, I'll know what to do."
Jewel was the central star of the performance at a filled-to-capacity theater, which also included a number by the production show "Baz — Star Crossed Love."
The concert, reception and silent auction were all to benefit the Marty Hennessy Inspiring Children Foundation (ICF). The organization focuses on providing aid and opportunities for at-risk youth across the country. The foundation has been named for the first member of the Las Vegas Sands' Sands Cares Accelerator Program, which provides funding to develop nonprofit organizations.
Jewel opened by telling the audience her history of overcoming an abusive father and her homelessness. She also performed five songs, including "Somewhere Over the Rainbow" and Michael Jackson's "Man in the Mirror."
Just two years before her 1995 debut album, "Pieces of You," was released, Jewel (whose real name is Jewel Kilcher) was living in her car and performing on the streets and coffee shops of San Diego until securing a recording contract with Atlantic Records. Owning that background, and taking the lead from her own motivational book, "Never Broken: Songs Are Only Half The Story," she sought a charity that would provide kids the tools to succeed.
"When I wrote 'Never Broken,' I was sharing how I went from survive mode to thrive mode, and how you go from homeless to happy without self-imploding when you are given opportunity," I ran across this foundation, and found they believe in the same thing I did — which is you can't just give people things — you have to give them the opportunity to earn it."
Jewel's own "Never Broken" youth charity program and curriculum is actually run by the participants in the Inspiring Children Foundation. The foundation's scholarship program has sent many former participants to Ivy League schools.
"We give them full responsibility," she said. "When you do that, their self-esteem is bolstered, and so is their psychological well-being."
Away from her charity endeavors, Jewel released "Picking Up the Pieces," the second tent post to her debut album, in 2015. During her nearly 25-year recording career, she has been guided by many legendary artists.
"I've been lucky, you know, Bob Dylan mentored me, and Neil Young and Merle Haggard," she said. "I wish I could have been with Ella Fitzgerald before she died. Sarah Vaughan, another one of my heroes I never had a chance to know. I'm sure there are some current artists, and I am big fan of current artists."
Without specifying names, Jewel said said the music industry is "a disruptive market."
"I like working in that environment, meaning I like to seeing opportunities where most people are trying to keep the old system in working," she said. "I like seeing how you can break the system, and get your needs met as an artist. I hope more artists do that."
Jewel also said she appreciates that new technology has allowed more avenues to distribute music, but noted it has also "created more noise to cut through."
As she said, "The time to be successful was the '90s, for sure."
The Review-Journal is owned by the family of Las Vegas Sands Corp. Chairman and CEO Sheldon Adelson.
John Katsilometes' column runs daily in the A section. Contact him at jkatsilometes@reviewjournal.com. Follow @johnnykats on Twitter, @JohnnyKats1 on Instagram.