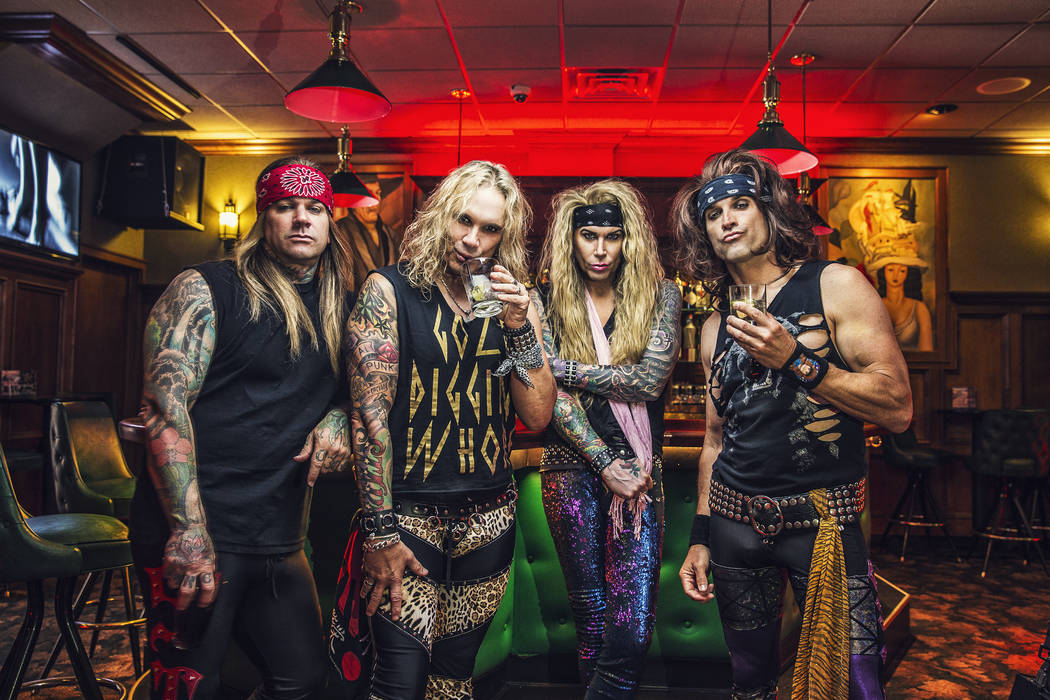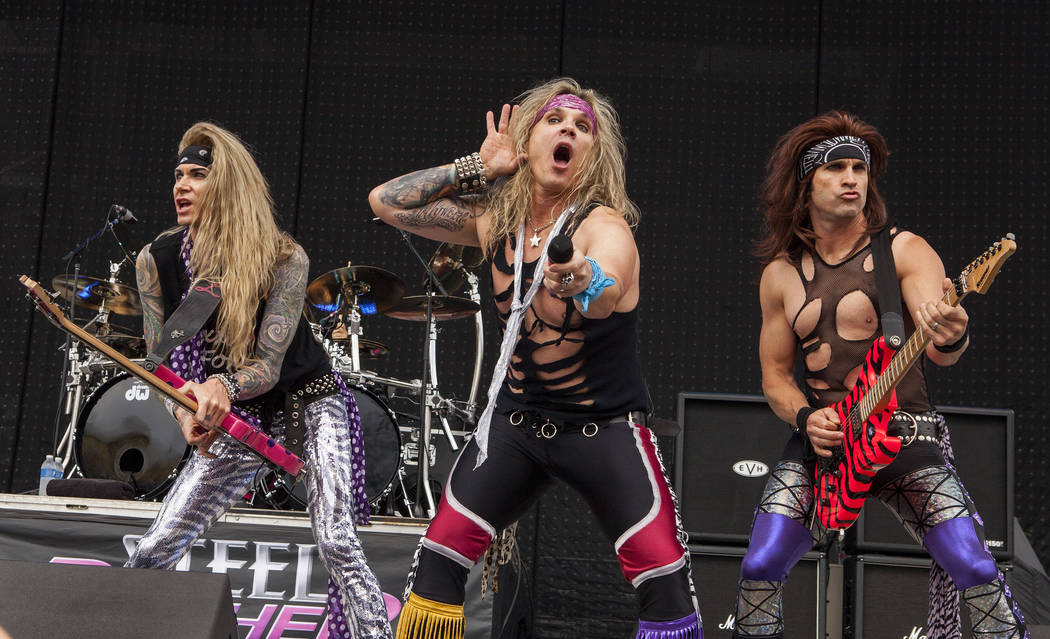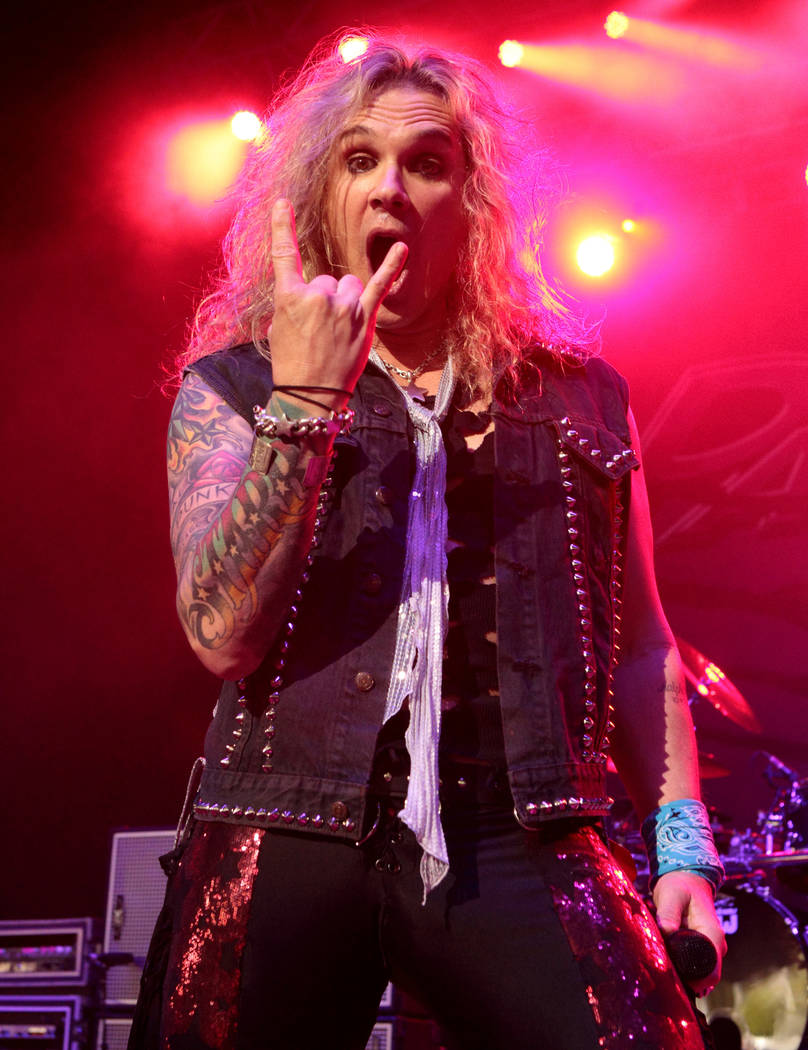 Sex, drugs and rock 'n' roll is a cliche that's largely become a relic of the past, but Steel Panther makes a living blowing the dust off this unholy trinity.
These tongue-in-cheek hair metallers, who parody the excesses of the '80s Sunset Strip scene, have fun with that era without making fun of it, providing the punch line to one prolonged in-joke where the laughs come at the expense of anyone who would take too seriously one of rock 'n' roll's least serious decades.
"The '80s were such a badass time to be a part of," bassist Lexxi Foxx explains. "There were chicks in videos, and you could tell when a guy was in a band — with the '90s and Seattle, you couldn't tell who was in a band and who worked at a gas station. There were pretty colors and bitchin' things in the '80s that just kind of went away when Seattle was born."
Steel Panther's new record, "Lower the Bar," the band's fourth overall, is half Cheap Trick, half cheap thrills, adding a power-pop dimension to the band's hooky, hairspray-heavy, hedonistic hard rock.
That this bunch has the chops to pull it all off so convincingly — dig frontman Michael Starr's David Lee Roth-worthy hornball howl and guitarist Satchel's tongue-wagging leads — traces back to Steel Panther's roots: The group started as a cover band back in the day before evolving from playing other acts' hot-and-bothered hits to penning its own.
For teenagers and 20-somethings, Steel Panther serves as a pouty-lipped portal back to one of rock 'n' roll's most decadent and skin-deep decades, an era of high times and rock stars who were higher still.
In the decades that followed, grunge and nu metal would make guitar-driven hard rock a sound of catharsis and emotional scab-picking, their repertoires about as life-affirming as an open-casket funeral memorializing the death of fun.
For those who were teenagers when Poison was ascending the charts, Steel Panther provides a trip down memory lane, because if you were around back then, memories of those times are probably pretty scarce — you know, if you were doing it right.
And though the band started as a lark, some members of Steel Panther have been playing together for 20 years now.
Though Steel Panther does plenty well stateside, it's particularly big in Australia and Europe, where the group's distinct brand of raunchy Americana has earned the band prime festival slots in front of audiences as large as 100,000.
Despite its world travels, however, the band has long had an affinity for Vegas, returning Thursday for another regular engagement at the House of Blues, where Steel Panther has had residencies in the past.
"We love Vegas," Foxx says. "We love to party."
It's an ideal fit, one almost as snug as the spandex pants they squeeze themselves into.
Contact Jason Bracelin at jbracelin@reviewjournal.com or 702-383-0476. Follow @JasonBracelin on Twitter.