This week's 5 best bets for music in Las Vegas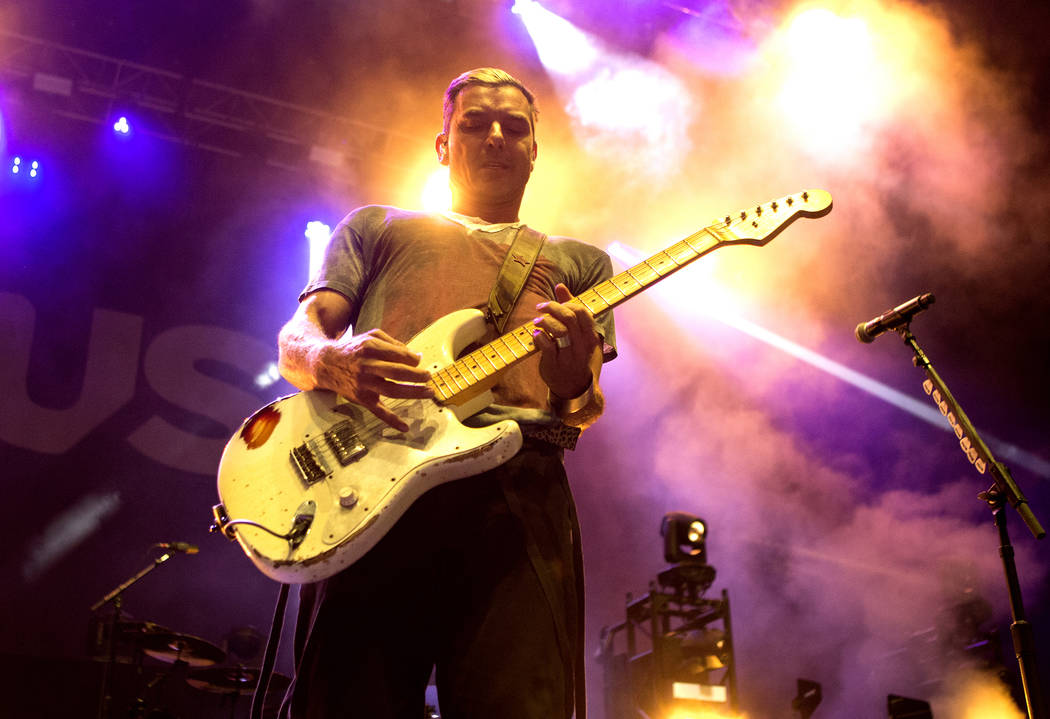 The Atlas Moth
"Are you listening to the rhythm of the sea?" these rangy Chicago metallers ask on their latest record, "Coma Noir." They aim for a sound as gargantuan as said waters, their swelling psychedelic doom oceanic in heft and equally beatific at times. See The Atlas Moth at 8 p.m. Thursday at Beauty Bar. Tickets are $10; call 702-598-3757.
Bush
Everything's zen for these '90s grunge-lite mainstays, who can still lure crowds with their radio-friendly, Clinton administration-era moodiness. See Bush at 8 p.m. Saturday at the M Resort. Tickets are $36; call 702-797-1000.
Sick of It All
Hard to get sick of Sick of It All, as these New York City hardcore stalwarts are still turning clocks to "Clobberin' Time" three decades in. See them at 8 p.m. Wednesday at Backstage Bar &Billiards. Tickets are $16 in advance, $18 day of show; call 702-382-2227.
Tyler Farr
Story has it that Tyler Farr, a trained opera singer, got into country music when his mother married the touring guitarist for the notoriously hard-drinkin' George Jones. This might help explain Farr's biggest hit: "A Man Walks Into a Bar." See him at 7 p.m. Friday at the House of Blues at Mandalay Bay. Tickets start at $27; call 702-632-7600.
Jonah Matranga
The former frontman for underrated hard rockers Far, Jonah Matranga continues to elaborate upon that band's searching, emotive repertoire as a solo act. See him at 9 p.m. Tuesday at The Bunkhouse Saloon. Tickets are $12 in advance, $15 day of show; call 702-982-1764.