Vince Gill and Lyle Lovett swap stories about 'Songs and Stories' tour stop in Las Vegas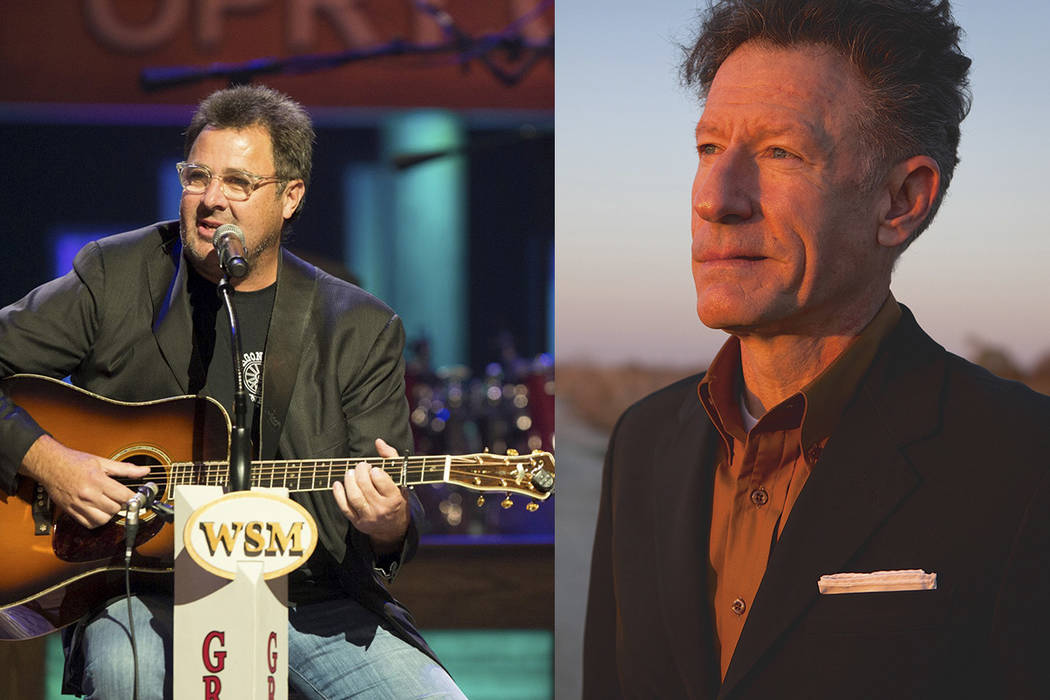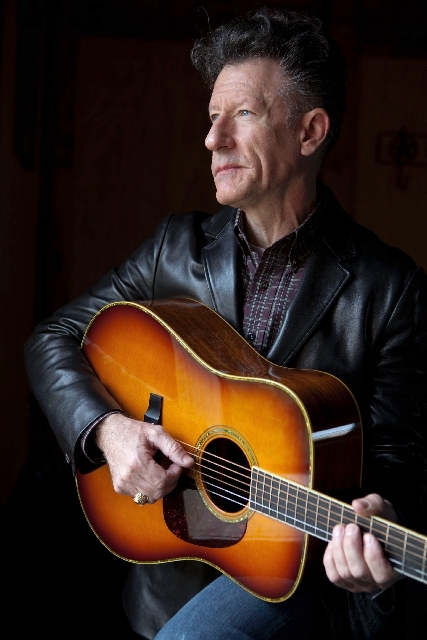 Just a couple of guys sitting around swapping songs and stories.
Nothing so special about that.
Except when the guys on stage happen to be Vince Gill and Lyle Lovett, who bring their "Songs and Stories" tour to The Smith Center's Reynolds Hall on Friday night.
It's the third go-round for their two-man tour — and the no-format format that allows both to shine.
On one side, there's Gill, the country stalwart with 21 Grammys for his vocal, instrumental, songwriting and producing talents. On the other: Lovett, who has four Grammys of his own, thanks to his signature blend of country, jazz, Western swing and blues.
"It's pretty lo-fi," Gill says of the tour in a telephone interview from his Nashville home, calling it a "fly-by-the-seat-of-the-pants" partnership, with no set list.
That's exactly how they like it, Lovett adds in a separate telephone interview from his Houston-area hometown of Klein, Texas — which was named for his great-great-grandfather.
"This kind of show allows for complete flexibility and complete spontaneity," Lovett says. "It's really fun."
The show's in-the-round format is common in Nashville, Lovett adds, where "songwriters, who are usually wonderful musicians but don't make a living performing, play their new songs."
Lovett's done the same sort of show with other collaborators, but there's something special about his onstage partnership with Gill, he acknowledges.
"Vince surprises me every night," Lovett says of the performer who was inducted into Nashville's Country Music Hall of Fame in 2007. "He never plays anything the same way twice."
That's because "I need spontaneity to be inspired," Gill explains. "We never know what we're going to play. That's never something I want to do, play everything exactly the same. To sing the same songs the same way — that's just torture."
The tricky thing, Lovett notes, "is making sure a song will hold up in a solo format. It's fun to be able to present a song the way you wrote it."
He adds Gill is "one of the best guitar players in the world. I'm sitting 3 feet from him and I get to watch his fingers up close. I've got the best seat in the house."
Although Gill and Lovett first toured together in 2014, their friendship goes back three decades.
Lovett was recording his second studio album, 1987's "Pontiac," with producer Tony Brown, who also worked with Gill. When Lovett needed a harmony vocal on one track, Brown told him, " 'Why don't we call Vince Gill?' " Lovett recalls. "I didn't know you just could call Vince Gill. And 30 minutes later, Vince walked in the door."
Then and now, Gill is impressed by Lovett's talents as a singer and songwriter, citing "the great vocabulary that his songs bring. They're smart — and he's got a great wit."
Lovett's fans know that, but Gill wonders whether some of his fans do. And vice versa.
After all, Lovett points out, there doesn't seem to be a lot of overlap between his audience and Gill's. "It's nice. I'm grateful for my audience, who have supported me through the years, but it's thrilling to feel you're reaching a new audience."
As for their longtime friendship, Gill says, "he's exactly who he is — and I'm exactly who I am."
To illustrate that observation, Gill looks back on their first "Songs and Stories" sound check, when Lovett appeared, "all dressed up in his suit and tie," and asked Gill, " 'Are you going to wear a suit and tie?' " (Gill's response: No way.)
"The fact that it's just different — that's what the attraction is to us," Gill says. "There hasn't been any rules yet. We're both just smart-ass enough that we'll be OK."
Read more from Carol Cling at reviewjournalcom. Contact her at ccling@reviewjournal.com and follow @CarolSCling on Twitter.
Preview
Who: Vince Gill and Lyle Lovett
When: 7:30 p.m. Friday
Where: Reynolds Hall, The Smith Center for the Performing Arts, 361 Symphony Park Ave.
Tickets: $30-$99 (702-749-2000, www.thesmithcenter.com)
Lyle Lovett loves The Smith Center
The third time's a different kind of charm for Lyle Lovett on Friday, when he joins Vince Gill in The Smith Center's Reynolds Hall for their no-frills, acoustic "Songs and Stories" tour.
Lovett's previous two Smith Center visits have been with his Large Band, performances that have made the Grammy-winning singer-songwriter a fan of Las Vegas' performing arts complex.
"I feel really at home on stage there at The Smith Center," Lovett says in a telephone interview from his Texas hometown. "I love it for a lot of different reasons."
One reason: The same architect designed both Reynolds Hall and the Bass Performance Hall in Fort Worth, Texas, where Lovett's performed numerous times.
"The rooms are very similar to one another in feeling and design," he notes. "It's a beautiful hall."
Beyond that, Lovett adds, "it's wonderful to play in a venue in Las Vegas that's designed and thought of," not for Las Vegas tourists, but for "the folks who live in Las Vegas."