5 biggest trends at the Nightclub & Bar Show in Las Vegas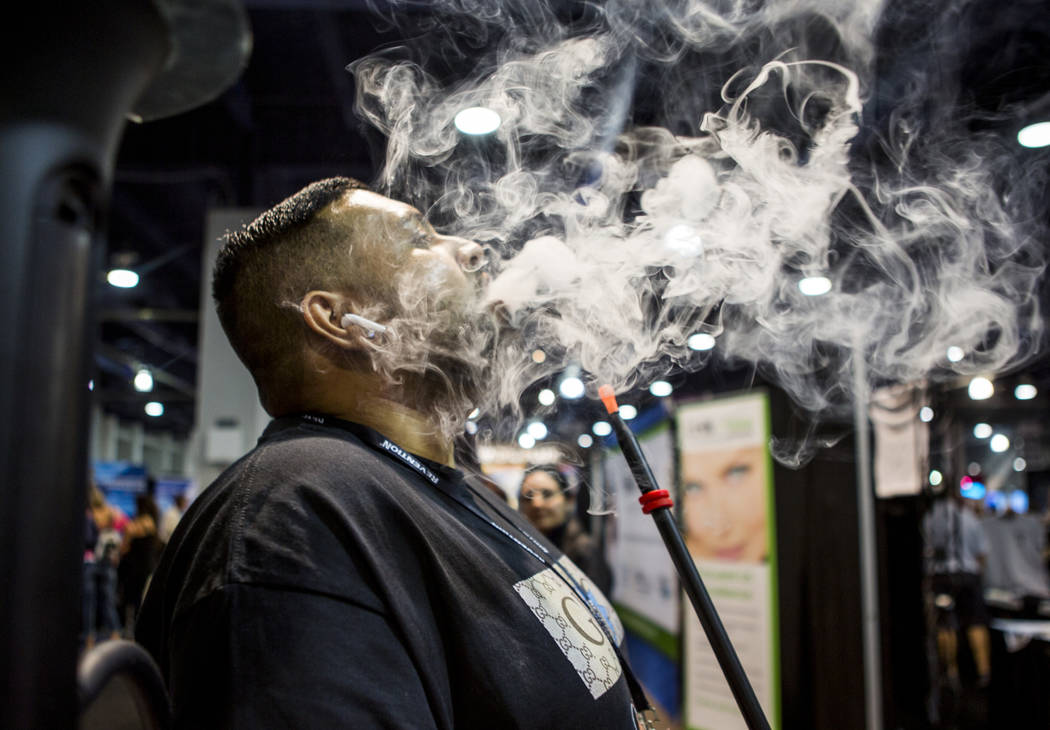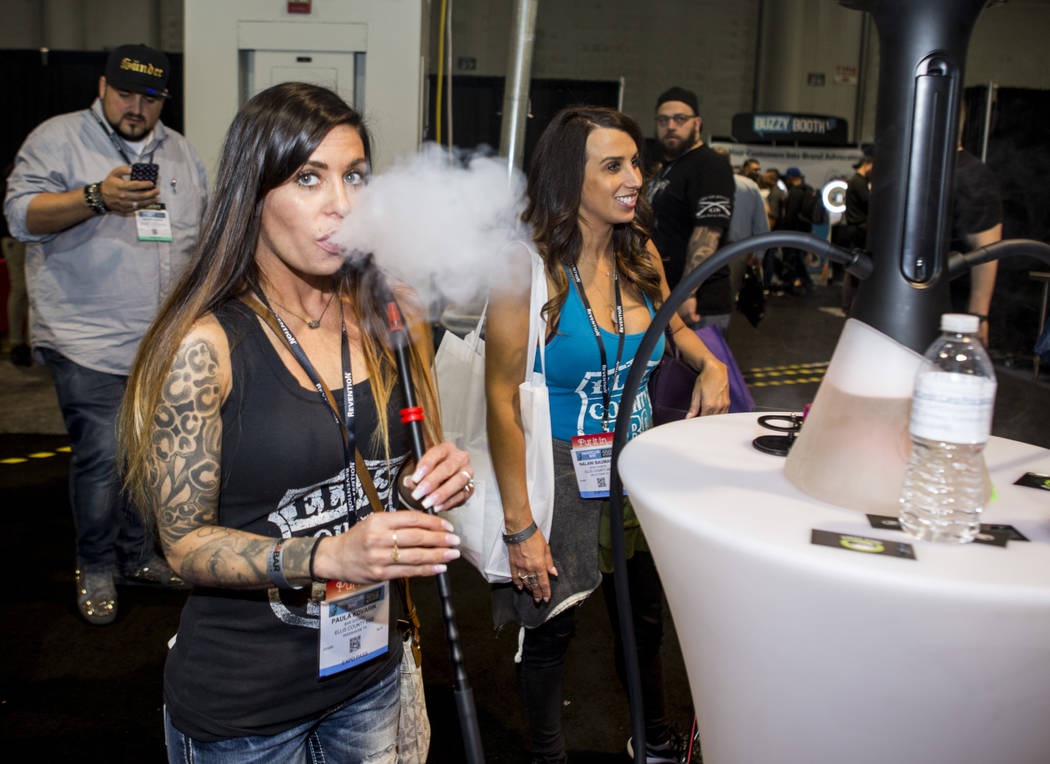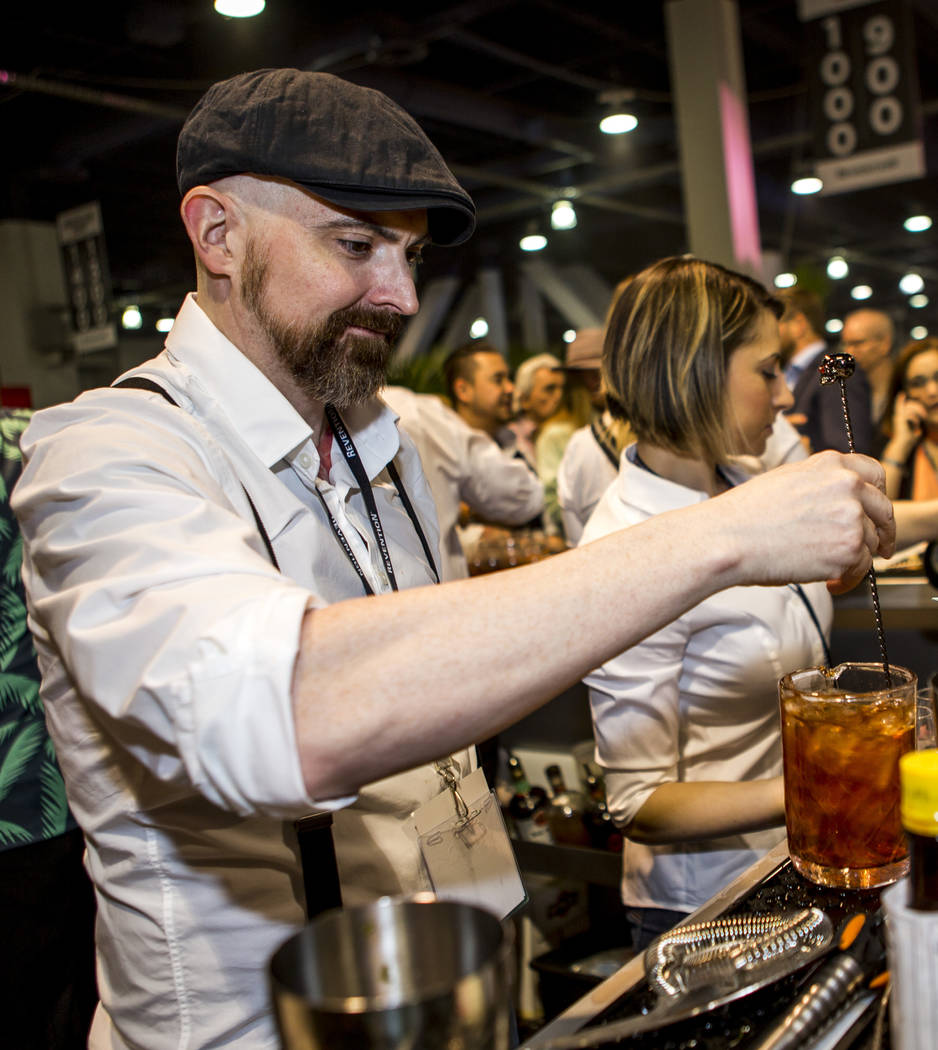 Bars, taverns and other public drinking spaces have been around for thousands of years. Yet people are still trying to figure out how to make the experience better.
Those who think they have the next big thing in public drinking spaces gathered at the Las Vegas Convention Center March 25-27 to pitch their ideas at the Nightclub & Bar Show.
From spirits, beer and mixers to bar games, employee footwear and drink dispensers, just about anything you could imagine finding in a drinking establishment was on display.
So how will that visit to a favorite watering hole change in the next year or two? Here are a few possibilities.
Booze healthier
It's unlikely anyone will ever categorize drinking as a healthy activity. But a few exhibitors seem to feel there's a market in making it a bit less damaging to the body.
Drake's Organic Spirits, offers rum made from organic cane sugar and organic, gluten-free and grain-free vodka. Everything from their base products to their bottling facility is certified USDA organic, and the product carries the Non GMO Project's seal.
In the meantime, a company called Better Tomorrow is trying to prevent hangovers by keeping you hydrated. They sell a flavorless hydration concentrate packed with electrolytes and vitamins that bartenders can add to your drinks as they pour them.
Get pickled
Until a year or two ago, pickleback shots were relatively unknown outside of the Deep South and Williamsburg, Brooklyn. But the act of chasing a shot of whiskey with a shot of pickle brine is apparently going mainstream because multiple vendors at this year's show were trying to sell bars on carrying their brand of brine. Should it catch on, it seems safe to expect to see picklebacks on your local bar's specials board soon. After that, it's really only a matter of time until brine-based beverages start infiltrating cocktail menus.
Take a puff
Remember hookahs? Back in the '90s and the early part of the millennium, they were all the rage, giving hipsters of the day a new way to light up. Haunted by health regulations, their appeal has faded in recent years, as the younger crowd turned to vaping. So why not combine the two trends? Several companies were showing off electric hookahs that are large, communal vaping devices. They're only offering flavored vapors now, but the devices easily can be converted to deliver nicotine or cannabis in places the law allows.
Up your game
Last year, oversized versions of classic home games were all the rage on the exhibition floor. This year, however, classic table-style games were the most visible forms of entertainment. Stern Pinball was on hand showing off state-of-the-art models based on "Batman," "Star Wars," "Guardians of the Galaxy" and "Ghostbusters." Nearby another vendor was showing off shuffleboard and pool tables. Beer pong tables seem to be making a jump to high-tech, with tables that light up. But the makers of home board game Drink-A-Palooza were trying to find a market for the decidedly low-tech rendition embossed on a high-top bar table.
For those looking to the future, not the past, esports were prominently on display at the show. Some see a future where bars will host team and league play.
Charge it
What do you do when your phone dies in a bar?
"Thirty-three percent of the people will go home," says Jacoby Langlois of charging-station manufacturer OneStone.
Whether his figures are accurate or not, many of us don't like to hang out sans cellular connection, and trying to find one in a bar can be a hassle. So charging stations on tables and bars would be a godsend. OneStone offers exactly that, and its products even flash advertising, to help bar owners cover the cost.