Catch zombies or the big fight in downtown Las Vegas this week
August 24, 2017 - 10:57 am
Updated August 23, 2018 - 3:42 pm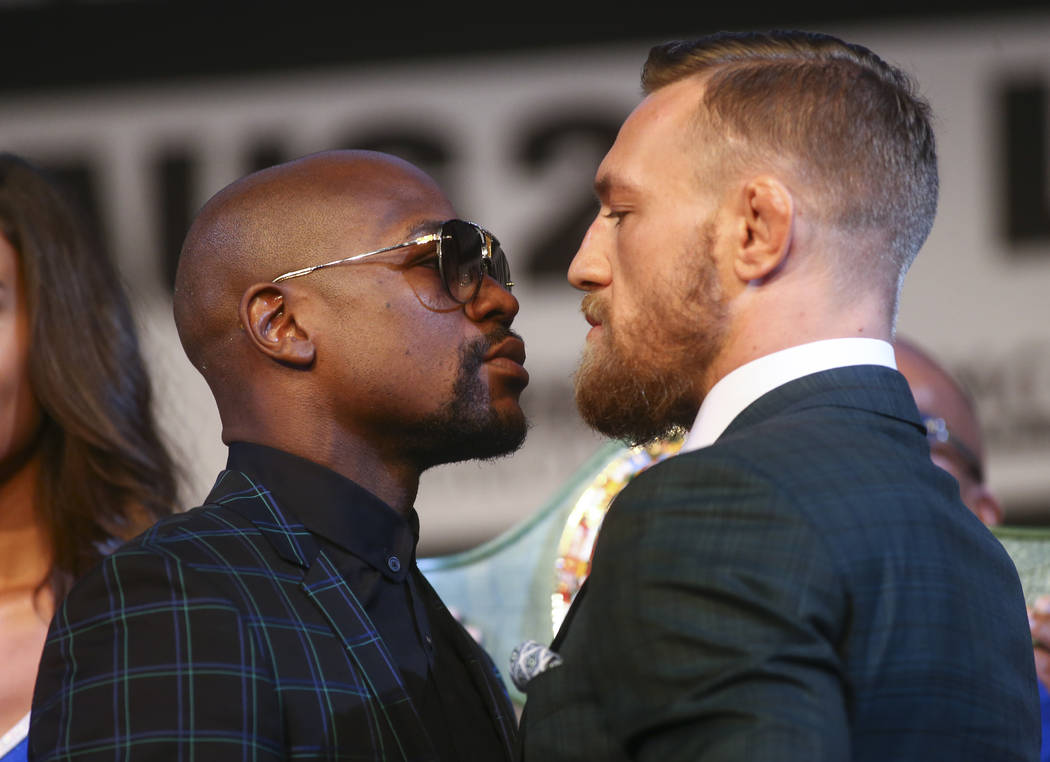 Fight night party at 7th & Carson
If you're looking for a place downtown to catch the Mayweather/McGregor fight Saturday night, there are still some seats available at 7th & Carson. The restaurant is charging $100 to catch the pay-per-view broadcast. Food and beverages are not included.
Bring the family for 'Finding Dory'
Downtown Container Park's Sunset Cinema series continues Thursday. "Finding Dory" rolls at sundown, which is about 7:15. Feel free to bring the kids. But remember, the park is 21-and-over after 9 p.m. downtowncontainerpark.com
Authors converge at Writer's Block
The Writer's Block, 1020 Fremont St., will host an open house from 5 to 7 p.m. Saturday, featuring book signings and meet-and-greets with local authors Sandra Azofeifa, Beverlee Cannon, Selena "Poet U.B." Garcia, Kerri Gardner, Alan Geik, Ottavio Gemundo, Basil Schlegel, Karmen Smith and Alice Woodard. Admission is free. thewritersblock.org
A grand opening on Fremont Street
The Fremont Street "Fear the Walking Dead: Survival" attraction has been open for about two weeks, and next week cast members and producers of the television horror-drama series will attend the official grand opening party. Although the Tuesday evening VIP shindig isn't open to the public, you may be able to catch a glimpse of Kim Dickens (Madison Clark), Colman Domingo (Victor Strand), Michael Greyeyes (Qaletqa Walker) and the show's executive producer Dave Erickson as they walk the red carpet, starting at 7 p.m. Plenty of zombies and military vehicles will be on hand for staging the perfect undead selfie. The event will be at the base of the Slotzilla zip line tower, just off Las Vegas Boulevard.
Got an item for Downtown Lowdown? Email Al Mancini at amancini@reviewjournal.com.