Win Life is Beautiful tickets at downtown Las Vegas kickoff
September 20, 2017 - 6:28 pm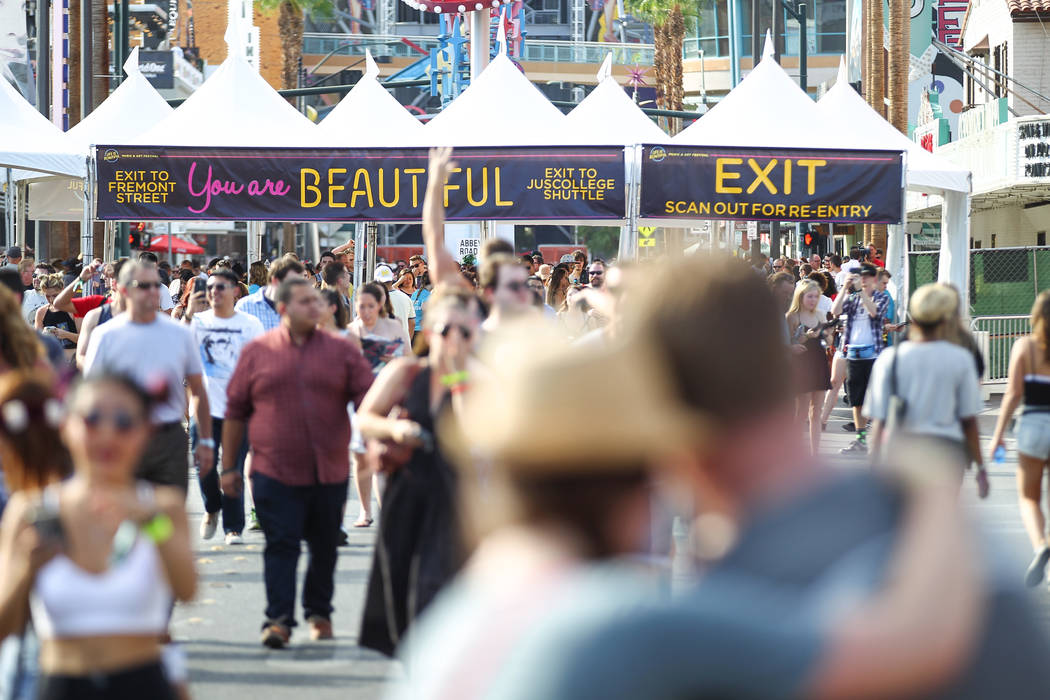 This week's Third Thursday is Beautiful
This month's Third Thursday on 3rd celebration will also serve as an unofficial kickoff for Life is Beautiful. The party, from 7-10 p.m. on 3rd Street between Ogden and Stewart, will feature food from the Waffle Love, Cookie Bar, Truk-N-Yaki, Dragon Grille, Blitz Boba and Slidin' Thru trucks, a pair of battling street-art teams and music by DJ Edoc and MC Art. It will also be the final chance to win tickets to LIB, as well as the Downtown Grand's official Life is Beautiful Daytime Pool Party featuring Capital Cities on Saturday.
An alternate way to see the festival
If you don't have a ticket for Life is Beautiful or you want to take a break from the festival grounds without missing some of your favorite acts, Downtown Project has you covered. It will be streaming some of the most anticipated performances, including Gorillaz, Muse and Lorde, into three of its downtown properties: Gold Spike, Inspire and Corduroy. The streaming will begin at 5 p.m. each day of the festival.
Swap meet Saturday at Rick's Restorations
Rick's Restorations (of History Channel's "American Restorations" fame) will host a swap meet from 8 a.m. to 1 p.m. Saturday at the store, 800 W. Mesquite Ave. The event is free and will feature live music and food trucks.
'Go, Dog. Go!' musical at The Smith Center
See P.D. Eastman's beloved children's book "Go, Dog. Go!" come to life at 6:30 p.m. Wednesday at The Smith Center's Reynolds Hall. The 60-minute musical, recommended for anyone age 3 or older, promises "eye-popping props and costumes with imaginative set pieces … vaudeville, clowning and, of course, six lovable dogs." Tickets from $15 to $25 are available at thesmithcenter.com.
Texas-sized dinner for hurricane relief fund
Freedom Beat chef Scott Commings will pay tribute, and lend a hand, to the people of Texas in the next edition of his Culinary Roadtrip dinner series on Wednesday. The menu for the event at the Downtown Grand restaurant will feature Frito pie, Texas caviar, a barbecue platter, cowboy cut rib eye, collard greens, beans, potatoes and pecan pie, with all the proceeds of ticket sales going to the Hurricane Harvey Relief Fund. The $50 tickets are tax deductible and available at downtowngrand.com.
Have an item for Downtown Lowdown? Contact Al Mancini at amancini@reviewjournal.com.