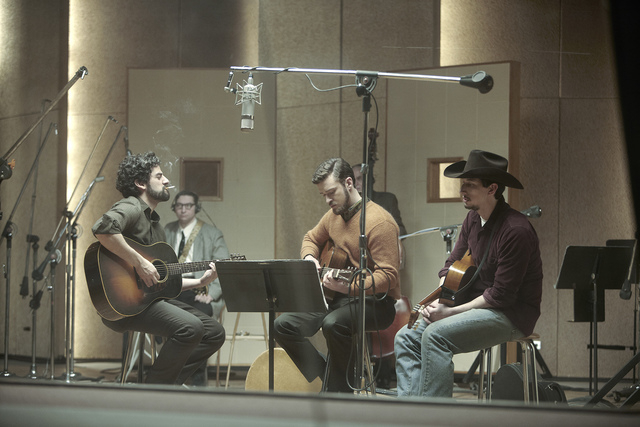 Set in 1961, it's a slow (some would say too slow), intimate portrait of a week in the life of a Greenwich Village singer (Oscar Isaac).
But your reaction to the Coen brothers' "Inside Llewyn Davis" largely will depend on your love/tolerance for folk music.
And, while there are some terrific performances, the movie isn't exactly teeming with redeeming characters.
It's certainly not for everyone, but here are nine reasons to see it:
1) "Please, Mr. Kennedy." The recording session for a novelty song by The John Glenn Singers (Isaac, Justin Timberlake and "Girls' " Adam Driver) is hilariously, aggressively weird. It will live in your head and haunt your dreams. So far, it's my favorite three minutes of 2014. The song is ineligible for the Oscar it clearly deserves. But at least it could earn a Golden Globe, a Grammy, maybe even a Nobel Prize for Awesomeness.
2) The rest of the music. In addition to the legendary T Bone Burnett, who oversaw the recordings, Timberlake and Marcus Mumford (Mumford and Sons) contributed to the songs.
3) The magnetic, breakthrough performance from Isaac. He's a revelation.
4) Carey Mulligan's spite.
5) John Goodman's in it. That's all you need to know.
6) The beards. Even Timberlake, still babyfaced at 32, sports some impressive whiskers.
7) You can marvel at the comically narrow Manhattan hallways.
8) It celebrates the lost art of freeloading. Between hitchhiking, bumming free meals and sleeping on a rotation of couches, Isaac's Llewyn exists solely on the hospitality of others.
9) At the very worst, if you're not into the movie at all, you're in for a really solid nap.