Playboy Club draws die-hard fans as well as Playboy alumni
January 22, 2010 - 10:00 pm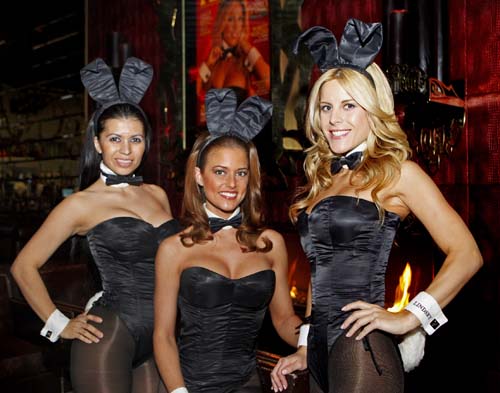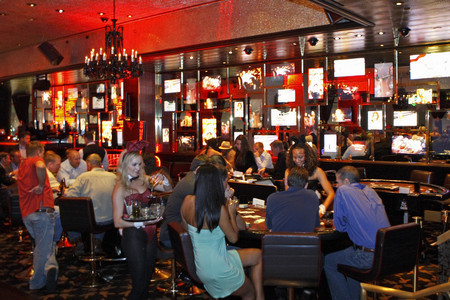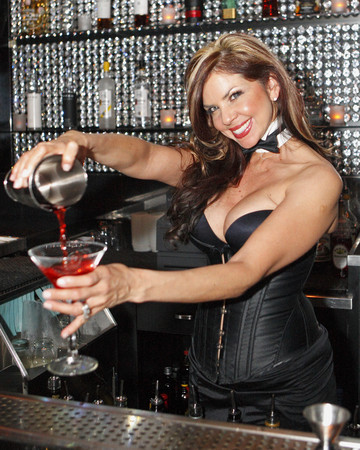 Las Vegas' Playboy Club possesses all sorts of amenities that distinguish it from other nightclubs around town.
The fact that it offers gaming within the club itself, for instance. Its sumptuous surroundings and home on the 52nd floor of the Palms' Fantasy Tower. Even that distinctive Playboy bunny logo, which is recognizable around the globe.
But while all of those are great distinguishing features, there's also this: the club's Playboy Bunny cocktail servers.
Rico Romano, the clubs' general manager, says that well-represented among the Las Vegas Playboy Club's clientele are "die-hard Playboy fans" from all over the world who, during their visits here, "need to stop in to the Playboy Club and see a Bunny and take a picture."
How iconic is the Playboy brand? Even today, Romano says, "we get guys — and gals — who still have (Playboy Club) keys from the '60s, or the London club, or Chicago or Tokyo."
The Las Vegas club's clientele spans generations, Romano says, thanks in part to the cable TV reality series "The Girls Next Door" which "introduced Playboy to, maybe, a younger market."
A market that even includes women. In fact, Romano says, "we get more women (than men) up in the Playboy Club who want to take a picture with the Bunnies."
Occasionally, a Playboy Bunny alum even stops by. A few months ago, Romano says, one former Bunny who stopped by even saw her own image flash up on a video wall that pays tribute to Playboy's nightclub tradition.
The Las Vegas Playboy Club exudes a sophisticated vibe, reminiscent more of a lively, classy party than a raucous nightclub. While the club certainly offers music and a dance floor and live DJs and light shows, Romano notes, it's all designed to allow patrons the chance to "sit down and have a conversation."
And, because Playboy Club patrons also may visit neighboring Moon, customers who are seeking a bit more raucous atmosphere can — and, Romano says, do — enjoy a night of close-by club-hopping.
"We feel if we made Playboy into the typical Las Vegas nightclub, it would be kind of redundant," Romano adds. "We want to offer guests the best of both worlds."
The Playboy Club opens at 9 p.m. seven days a week. Cover is $20 weekdays and $40 on Friday and Saturday nights. For reservations or more information, call 942-6900.
Contact reporter John Przybys at jprzybys@ reviewjournal.com or 702-383-0280.
Las Vegas Club Scene