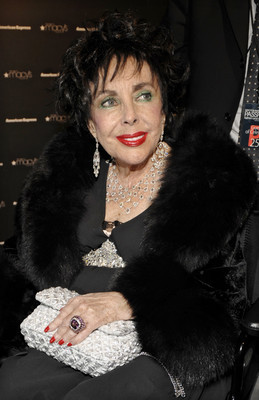 That wasn't fake
Mike Fleiss, executive producer of "The Bachelor," says that switcheroo Jason Mesnick pulled was the real deal. Fleiss says producers of ABC's reality show did not come up with that surprising outcome of Monday's season finale. Mesnick, 32, proposed to Melissa Rycroft while in New Zealand, but during the "After the Final Rose" special, taped six weeks later, he dumped her. Mesnick explained he still had feelings for runner-up Molly Malaney, whom he is now dating.
Special treat
If you're willing to spring for premium seats online to No Doubt's upcoming concerts, you'll get a special treat as part of the deal. Those who buy tickets in the $80 to $106 range for most shows also will get a download of the group's entire catalog, including a new song. Fans who buy cheaper seats won't get in on the deal. The tour will begin May 2 in Atlantic City, N.J., and run through August.
Good to have a hobby
Singer Phil Collins certainly isn't a Texan, but he's probably more knowledgeable on the Alamo than some Lone Star State natives. Calling it his new "main thing," Collins says he has "hundreds" of cannonballs, documents and other artifacts from the Alamo. His most prized item is a receipt signed by Alamo commander William Barret Travis for 32 head of cattle. The former Genesis singer said in an online story for the San Antonio Express-News he's passed on his love of Alamo lore to his five children. "My youngest two, they can identify Travis, Crockett and Santa Anna when they see their pictures," he said.
Taylor makes donation
Elizabeth Taylor has made a $100,000 donation to the Alliance for Christian Education. Taylor, who is Jewish, said she chose to help the Christian-initiated education effort "because our new president challenged us to break down barriers that divide us." The 77-year-old actress says President Obama's call for Americans to "reach across the aisle" of political and ideological divide was an inspiration to her. The organization, based out of Santa Barbara, Calif., will use the funds to help finance a pilot program for global outreach and the Providence Hall Christian high school.
Compiled from wire reports by Melissa Sullivan