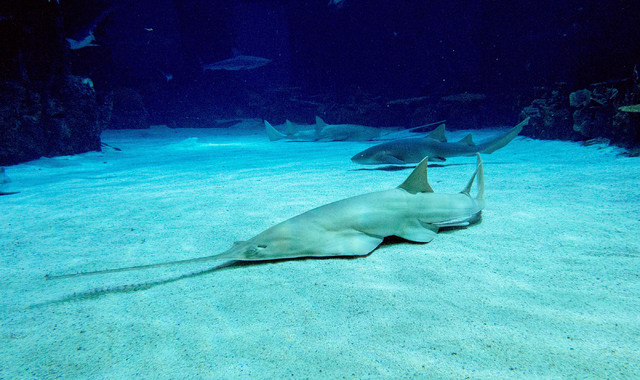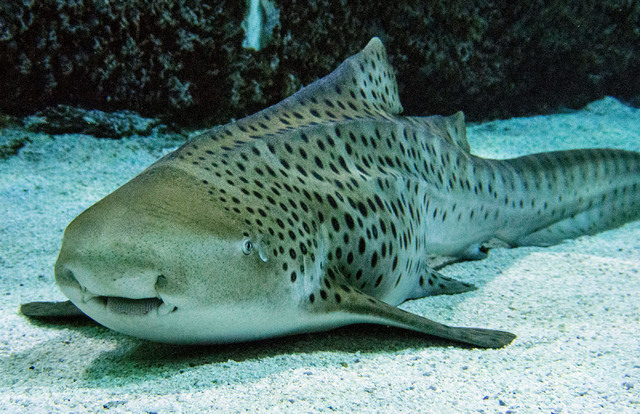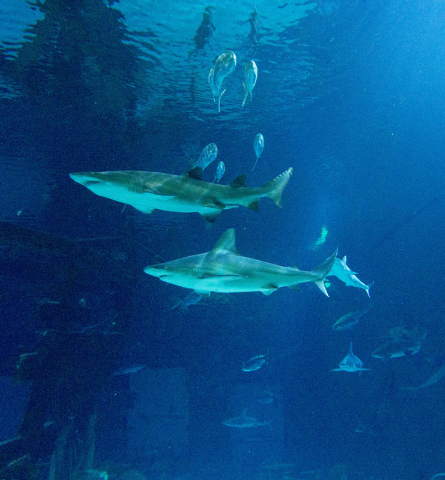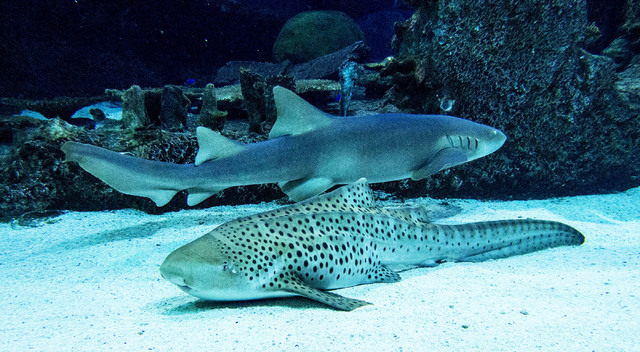 The billboard says it all, "Traffic sucks, try swimming with sharks." The Shark Reef Aquarium at Mandalay Bay gives you just that chance.
The Dive with Sharks program allows certified scuba divers, who are guests of the hotel, Shark Reef annual pass holders or Mlife members, the chance to make a dive in the aquarium.
Inside the 1.3 million-gallon aquarium, divers can interact with 31 sharks, numerous fish and three sea turtles. Aquarium general curator Jack Jewell says, "It's the opportunity of a lifetime; to get in the water and be guaranteed a shark experience."
In the wild, divers would never be able to see all the species that are on display at one time, he adds. The seven species of sharks range from a bottom-hugging zebra shark to a 9-foot-long female sand tiger.
Jewell says that the goal of the program, and the aquarium in general, is to educate the public about animals as a whole and sharks specifically.
"We hope people will come away with a different view of these amazing animals."
For more information about the program, call Shark Reef at 702-632-4555.