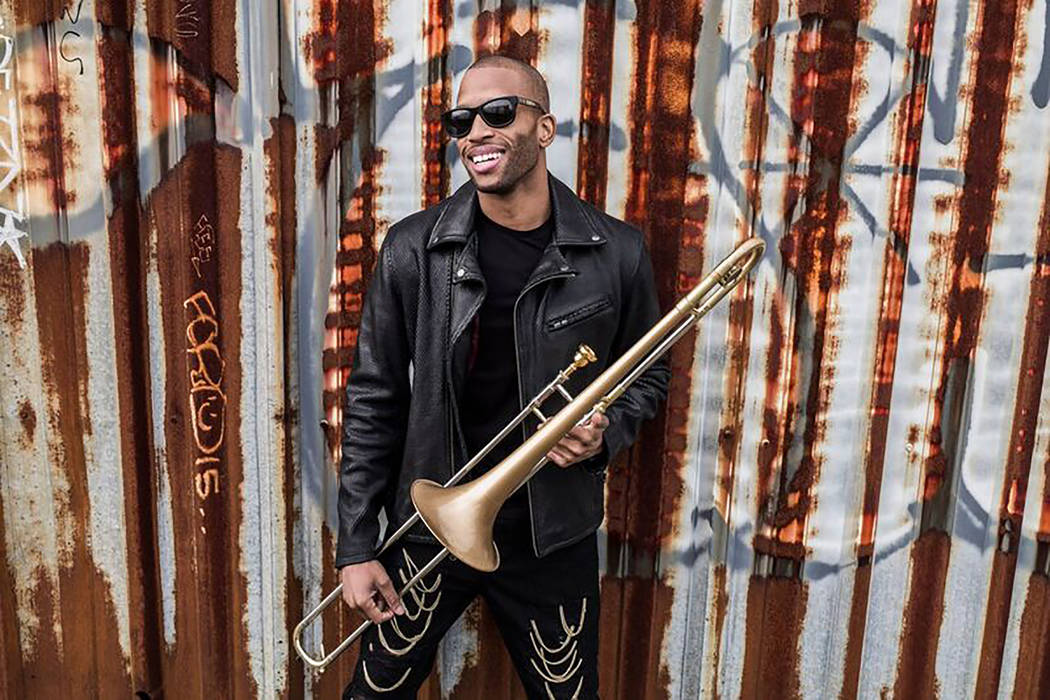 Trombone Shorty
This celebrated trombonist and trumpeter once appeared onstage with Bo Diddley when he was but 4 years old. Not quite three decades later, he's become one of jazz's leading gateway acts, touring with the Red Hot Chili Peppers, jamming with the Foo Fighters and playing the White House twice during President Barack Obama's tenure. The "Fiya on the Bayou" rages at 8 p.m. Saturday at The Chelsea at The Cosmopolitan of Las Vegas. Tickets are $35; call 702-698-7778.
GBH
Their name is short for "grievous bodily harm," which means these British street punk survivalists favor truth in advertising. Their catalog is the sonic equivalent of the urban blight it's indebted to: harsh, unforgiving and best approached with brass knuckles in hand. See them at 8 p.m. Friday at Backstage Bar &Billiards. Tickets are $20 in advance, $25 at the door; call 702-382-2227.
Simple Plan
"I'm Just a Kid," these Canadian pop punks declared on the first single from their doe-eyed debut, 2002's double-platinum "No Pads, No Helmets … Just Balls," which they're playing in its entirety on their current tour. They're all grown up now but still refusing to act like it at 6 p.m. Tuesday at Brooklyn Bowl at The Linq. Tickets are $31.50; call 702-862-2695.
The Rocket Summer
Speaking of heart-on-the-sleeve emo favorites of the early aughts celebrating a popular album, The Rocket Summer (Bryce Avary) is performing his third record, "Do You Feel," front to back on his latest outing. Its title comes without a question mark because, well, said query is a rhetorical one. See The Rocket Summer at 8 p.m. Saturday at Beauty Bar. Tickets are $15 in advance, $20 day of show; call 702-598-3757.
'Love Wins Again'
Scoreboard: "Love Wins Again" when powerhouse blues vocalist Lisa Mac teams up with prolific poet Lee Mallory in a choreographed theme show that doubles as a fundraiser for Opportunity Village. Get starry-eyed at 6 p.m. Saturday at the Velveteen Rabbit. Call 702-685-9645.