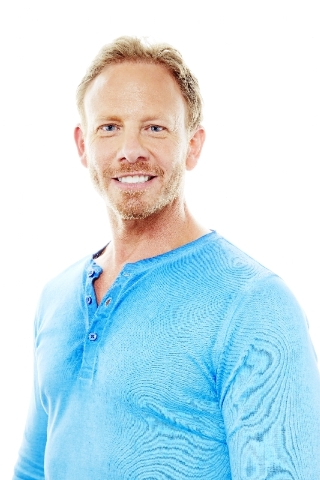 Superhero movies being all the rage, Ian Ziering says he is now ready to audition for them. Because this month? "I wanted to stand up onstage and be able to rip my shirt off with confidence."
The actor best known for "Beverly Hills, 90210" says he had three months to get ready to host "Chippendales: The Show" at the Rio through June 30.
The revue has used other guest hosts, including Joey Lawrence and Jeff Timmons. The job description has been altered to fit the talents of each — and they aren't even required to take their shirts off — but none of them said they trained hard enough to shed 26 pounds.
Ziering, 49, says he did it through "rigorous exercise, sometimes even two times a day, and a very strict diet. I'm motivated by accomplishment.
"I couldn't see being part of the Chippendales franchise without dressing the part," he adds. "I look at this as another role, actually. There's been preparation and research. I like to immerse myself in the characters I'm playing. Now I'm playing a Chippendale."
Ziering is also the first celebrity host since two of the ensemble dancers, Jaymes Vaughan and James Davis, became famous in their own right on "The Amazing Race."
Their success makes it easier for Ziering to explain "there's no smarm to this. It's just a good, fun, sexy well-produced show."
Being a Chippendale is "also part of an attitude," he adds. "There's a confidence and air about a Chippendale dancer. Yes, the physique and good looks are one thing, but sexy comes from within."
Contact reporter Mike Weatherford at mweatherford@
reviewjournal.com or 702-383-0288.
Preview
"Chippendales: The Show"
8 p.m. daily, 10:30 p.m. Thursday-Saturday
Rio, 3700 W. Flamingo Road
$54.95-$80.30 (702-777-7776)