'America's Got Talent' ventriloquist to be next Planet Hollywood headliner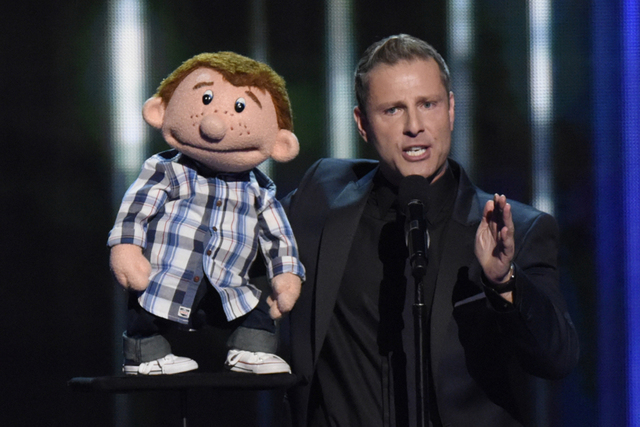 Come May, when you talk about "seeing the ventriloquist who won 'America's Got Talent,' " you will have to be a little more specific.
Last year's NBC talent show winner, Paul Zerdin, is moving into Planet Hollywood, just down the Strip from Season 2 winner Terry Fator at The Mirage.
The British ventriloquist opens April 30, with tickets ranging from $42 to $97 for a show that will run at 7 p.m. Tuesdays through Sundays. Zerdin will share the theater with singer-songwriter Frankie Moreno, who last week was announced as a 9 p.m. headliner.
Both shows will be produced by Base Entertainment, which operates the venue and produces the previous season's "America's Got Talent" winner, Mat Franco, at The Linq.
Zerdin had a chance to familiarize himself with Planet Hollywood in October, when he and two of the other "Talent" winners played a weekend there as part of the prize package promised by the talent show.
"You used to have an image when you say the word 'ventriloquist,' " Zerdin said last fall. "It used to be some old odd-looking bloke, with a dodgy-looking scary doll, which they've seen in the movies, becoming some psycho killer."
"But now it's become cooler," he added. "I can't tell you how excited I am, not just for the art but just generally for myself."
Zerdin is well established in the United Kingdom but hadn't performed much in the United States before "Talent."
"My plan was, if it hadn't gone well, I could have got on a plane home and nobody would have been any the wiser, and if I'd been humiliated on national television in America it didn't matter, because it's a different country. What I forgot about was social media. There's no escaping it," he said last fall.
However, Zerdin's victory came with swipes from veteran Las Vegas performer Ronn Lucas and David Strassman, a touring ventriloquist, who both said Zerdin's routines went too far in copying theirs beyond the natural overlap of the genre.
Read more from Mike Weatherford at reviewjournal.com. Contact him at mweatherford@reviewjournal.com and follow @Mikeweatherford on Twitter.