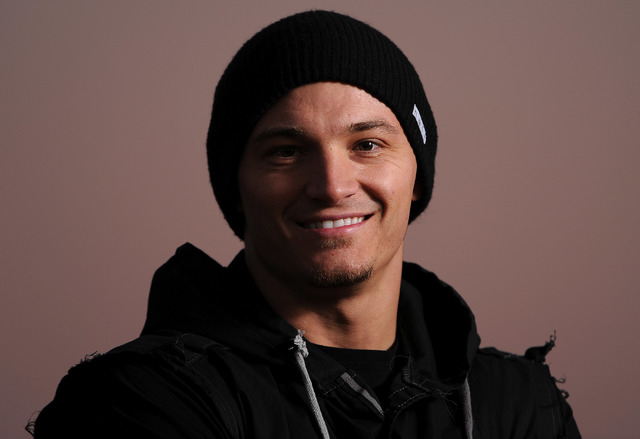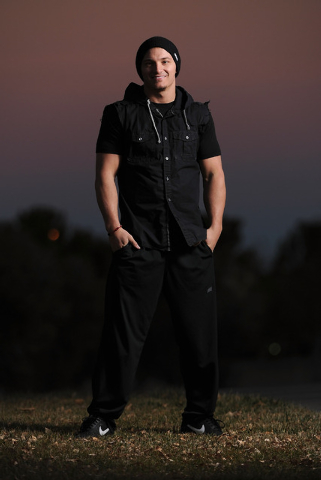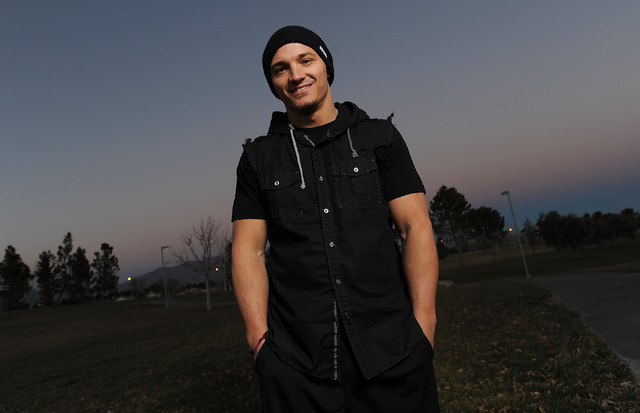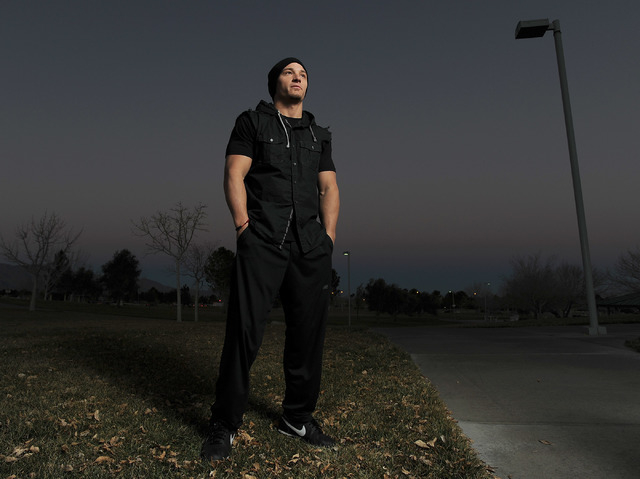 A gig on the Strip is, appropriately enough, still the pinnacle for most male strippers.
Centennial Hills native Chris Boudreaux, while happy to be a part of Strip-bound male revue Men of the Strip, is not a typical stripper.
In fact, he refuses to use the term. Just as he refuses to wear a G-string on stage or conform to any of several other professional stereotypes.
He's not gay, for example. He's not down on his luck. He never feels objectified.
Boudreaux doesn't wish he was doing something else. He always liked dancing — his mother was an Oakland Raiders cheerleader — but never imagined he could make a living doing it.
"My mom always told me I was an outside-the-box type person," Boudreaux said. "But I've always been a little bit of an entrepreneur, and I think this is just the start for me.
"The way it's going, it's going to be a great way to build up a (personal) brand."
Boudreaux has been dancing professionally for eight months.
Almost two years ago, the former University of Nevada, Reno football standout took a helmet to his right knee and was released by the San Francisco 49ers.
He was having a tryout with the Oakland Raiders, rehabbing his knee, when he was approached about a job with Men of the Strip, former 98 Degrees singer Jeff Timmons' latest all-male production.
The 24-year-old Centennial High School graduate thought it over.
Kids with his athletic ability — from his neighborhood, with his family history — have at least an outside shot at making it in the UFC (Ultimate Fighting Championship). He'd already been in his share of fights, spent more than his share of nights in jail.
Mixed martial arts might have been an option, just not the one Boudreaux picked. With a viable NFL contract still on the table, and with no formal dance training under his belt, he decided to go another way.
Already earning around $300 a night in tips, on top of a "very comfortable" salary, it looks as if he made the right call.
"I thought about (professional) fighting, but these days, there's a better chance you'll make it in the NFL," Boudreaux said. "I was All-State in lacrosse, but there's no money in lacrosse.
"When I met (revue owner Mike Foland), I thought: 'This is a millionaire who wants to be a billionaire,' and I wanted to be a part of that."
It's no surprise that Boudreaux, who claims he once put a policeman in the hospital with his bare hands, has been cast as the bad boy.
At around 6 feet and just over 200 pounds, he still looks like pro-caliber defensive back. Revue creator and co-owner Glenn Packard said he danced like one, too, at least at first.
Packard— who's worked with everyone from Michael Jackson to Ricky Martin in his decades as a dancer and choreographer — reports that Boudreaux skated by on athletic ability over his first couple of months with Men of the Strip.
He was never bound to work as the industry prototype of a "Latin lover" or "momma's boy."
Boudreaux, by his own and Packard's admission, was always more of "Magic Mike" type character — the kind of guy who would have fit perfectly into Steven Soderbergh's 2012 film about a straight, part-time construction worker turned full-time male stripper.
It so happens that's exactly the direction Packard wanted to take the show.
"(Boudreaux) wasn't always going to be my bad boy, but trouble just tends to follow him," he said. "We're making ourselves hipper, cooler, stepping outside the (male revue) comfort zone. … 'Magic Mike' has made that a part a part of the culture, and Chris is perfect for it."
Foland said Boudreaux has come into his own lately, probably somewhere along the group's recent 22-city nationwide road trip.
Boudreaux got into one fight on that trip and spent a night or two locked up. The 49-day tour, much of which was filmed by E! television crews for an upcoming 90-minute docudrama, proved a learning experience for each of the male revue's eight members.
Above all, it proved that the newest of the bunch could carry his own water, especially in front of the camera.
That's the kind of an intangible skill that, with the revue's organizers in talks to land a future a reality show, could prove highly lucrative to Boudreaux and his bosses.
With or without the G-string, Foland's happy to have him on board.
"I just think he's a great kid; one of those guys who is gonna do whatever he puts his mind to," Foland said. "He was smart enough to know that whatever we do, we do big."
For more information on Men of the Strip, follow the group on Twitter or visit menofthestrip.com.
Contact Centennial and North Las Vegas View reporter James DeHaven at jdehaven@viewnews.com or 702-477-3839.