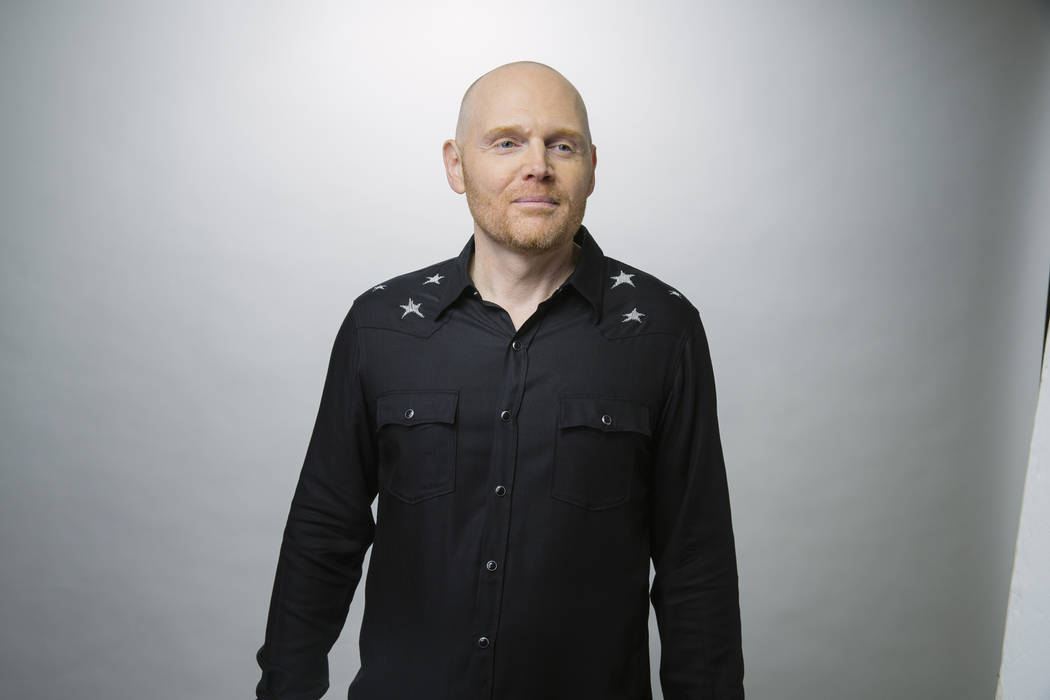 Bill Burr always wanted to be a comedian — at least once he figured out that a comedian was something that he could be.
That was the 50-year-old Boston native's dream back before the Information Age — well, that and "to dress like the guy on 'Miami Vice.' "
There were never any doubts, at least about the stand-up part — even when he lived with his parents after college and worked in warehouses.
"I'd always thought being a comedian was cool, but I didn't think it was possible because it was so far away," says Burr, who started doing stand-up in the early '90s while attending Emerson College. "The internet didn't exist when I was a kid … or at least I didn't know about it. It never even dawned on me that you could do stand-up in Massachusetts."
Widely known for his bold, unapologetic humor on and off stage, Burr considers himself a simple man: in his words, "a bald, red-headed male who at all costs avoids the sun."
In addition to his five critically acclaimed stand-up specials, Burr is a regular on the late-night circuit, has done his Monday Morning Podcast for more than 10 years and portrayed Patrick Kuby on "Breaking Bad."
Among his latest projects, Burr is an executive producer and a writer on Netflix's "F Is for Family." He also voices the main character Frank, a short-tempered and foul-mouthed husband and father of three, in the 1970s-set animated series.
Doing a show of his own was quite an adjustment, Burr says.
"You do someone else's show, it's like going to somebody's house and using their pool," he says. "They're stuck cleaning when you leave. Now, it's like I'm hosting the pool party so there's all this cleanup afterward, which is the editing, the punch-up and all of that."
Burr, who performs Saturday at the Park Theater, talked to us about what fans can expect, "F Is for Family" and his past.
Review-Journal: What are you most excited about with your upcoming show in Vegas?
Burr: It goes back to the Rat Pack. It's always fun to go out there to see your name on a marquee and people actually come out and see you. My favorite thing about Vegas — the people that live there. They're really fun people and … those people live in the desert. They are survivors.
What can fans expect to see … or hear?
Big, bold statements with no research to back it up. I don't like reading.
You lived with your parents for a while after college. What was that experience like?
I used to try and hook up with chicks — ask them to come back to my parents' house. I was pushing 30. I couldn't bring them home. My dad had no boundaries. He just bounded into every room. Never knocked. I went straight to New York City after leaving their house and the first night a cockroach crawled across my chest. It was like a coming-of-age movie. I was 27.
If you weren't a comedian, what do you think you'd be doing?
Well, I'd already been doing stand-up. I started in March of '92 and I graduated college in May of '93. I had no doubts about what I was going to do. I was going to become a comedian and I was going to tour nationally doing comedy clubs. And I was going to dress like the man on "Miami Vice." … That was as far as the dream went. Everything I'm doing now is way beyond what I ever thought.
Do you have any regrets?
No. But I do wish I would've gone to a good college — one with a really good sports program so I could somehow stay connected to the school. A few of my friends go back to their schools for games and stuff. But if I would've done that, I probably wouldn't be where I am today.
What's the hardest thing about being involved in an animated TV show like "F Is for Family"?
The first year. It's animated so you don't even know what these people look like. And it's weird — you have to come up with this look for your show. So in this weird animated way you have to create your own race of animated people. We spent like a month on noses and eyes and jaws and hair and all of that (expletive), and I'm like, "When is this going be done?" With stand-up, you don't go back and fix it. Go on stage and do 20 minutes. Each time is different. I really had to learn how to be meticulous and have the patience to just sit there and do something over and over.
How do you connect to Frank as a character?
There's certain things where I'm imitating my dad. Sometimes I'm imitating bosses I worked for. I really relate to my father and … anyone who's trying yet failing to improve themselves. I've been working on my temper a good 20 years. I'm better, but it's something I'll always be working on.
Contact Mia Sims at msims@reviewjournal.com. Follow @miasims___ on Twitter.