Dunham and his puppets returning to Caesars
December 2, 2011 - 1:59 am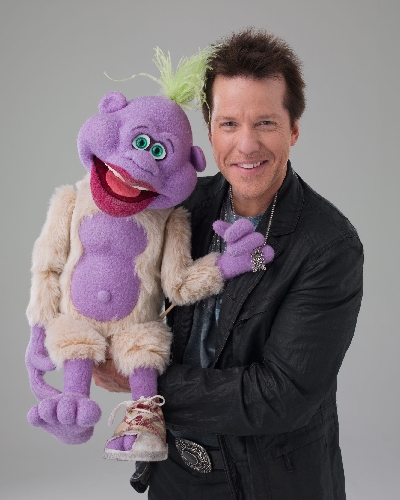 After playing straight man to Peanut, Walter and Achmed for so many years, Jeff Dunham has put himself back into the spotlight lately.
Last week, the BIO Channel special "Birth of a Dummy," the cable channel's most-watched telecast yet, extended the look back at the ventriloquist's career that began with last year's autobiography, "All By My Selves."
Ventriloquists are always coached, "You've got to bring that character to life. You've got to make it live. They are why the people are there," he notes. "I became really great at that. But then someone pointed out, 'You disappear. No one pays attention to you. No one knows who you are.'
"I struggled with that for a while because I was not a great actor. It took a long time to make that convincing, that we were having a conversation rather than the dummy just talking," he says.
But now we know that Dunham can assemble a helicopter and that he once toured with Mickey Rooney in the cast of "Sugar Babies."
But he says he's still playing second fiddle. "Hands down, what everybody says after watching that bio is how great my dad was.
"My favorite part was when my mother is talking about how disappointed she was when I said the words 'damn' and 'hell' on 'The Tonight Show.' And while she's explaining why she felt this way, my father fell asleep on camera."
Dunham is back on the slow road to a new set of fresh material now that his latest Comedy Central special, "Controlled Chaos," has aired. "To me it's like a well-worn sitcom in its third or fourth season," he says of writing for his cast of puppet figures.
His return to the Colosseum at Caesars Palace today and Saturday will have some holiday seasoning as well as discount pricing for armed forces veterans. "It's kind of like the guy who doesn't really dress for the holidays but maybe will put on a tie," he says. "I don't alter the entire show, but there's a little holiday flavor and flair."
When the BIO special included a clip of Achmed the Dead Terrorist singing "Jingle Bombs," "I turned to my girlfriend and went, 'Oh, I'd better bring that back in on Friday.' "
Contact reporter Mike Weatherford at mweatherford@ reviewjournal.com or 702-383-0288.
Preview
Jeff Dunham
8 p.m. today and Saturday
Colosseum at Caesars Palace, 3570 Las Vegas Blvd. South
$49.50-$89.50 (731-7333)