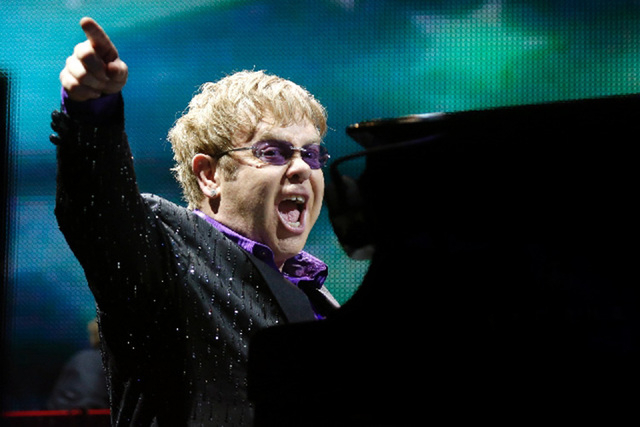 Elton John, the second longest-tenured performer in the Colosseum at Caesars Palace, will keep playing his "Million Dollar Piano" there for three more years.
Caesars Entertainment today announced the pop-rock superstar's contract extension for the show bankrolled by the company and hosted by AEG Live. Tickets go on sale Sunday for new shows in January, March and April.
Six of the dates (January 17, 20, 23-24 and March 18 and 21) are among the 41 Celine Dion canceled last August, citing vocal problems and the desire to focus on her husband's battle with cancer.
The 67-year-old legend is one of the Strip's unequivocal success stories, grossing about $42.5 million so far, according to Billboard, the music industry's trade paper.
Like Dion, John has played the Colosseum (though not continuously) since the building opened in 2003, doing shows with two versions and titles. After 242 performances of "The Red Piano" over five years, he returned with the current version in October 2011 and has performed it 90 times.
Contact reporter Mike Weatherford at mweatherford@reviewjournal.com or 702-383-0288.