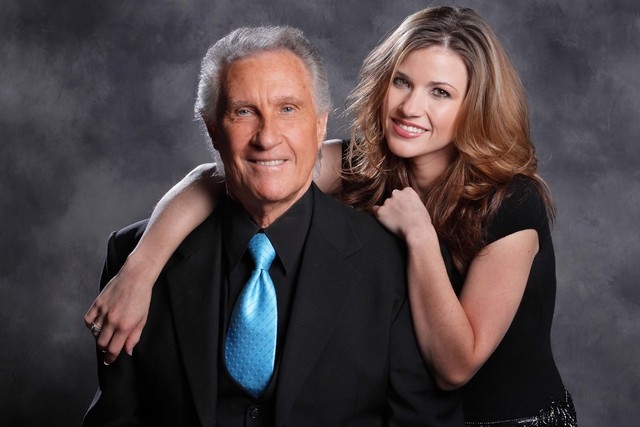 If you just can't quite let go of this 50th anniversary of the Beatles playing Las Vegas, there's one last connection. Bill Medley was there. On the stage.
The Righteous Brothers were part of a packed bill that forced teens to do practice screaming for Larry Lee and the Leisures, Jackie DeShannon and the Insiders before the Beatles took the stage at the Las Vegas Convention Center in August 1964.
"It was an hour and a half they had to live through before they saw their guys," Medley recalled years later. "When you're talking about a 13- or 14-year-old, that's an eternity."
If the Beatles connection is too obscure to get you down to the South Point this weekend, perhaps it was the recent tour stop of the Broadway musical "Ghost" which got you excited about hearing "Unchained Medley" straight from the source.
Local fans have seen Medley's daughter McKenna grow up on stage. She's been singing with her dad since Righteous Brother Bobby Hatfield's death in 2003, when she was 16.
Contact reporter Mike Weatherford at mweatherford@reviewjournal.com or 702-383-0288.
Preview
Bill Medley with McKenna Medley
7:30 p.m. Friday-Sunday
South Point, 9777 Las Vegas Blvd. South
$45-$55 (702-797-8055)