Jobs even a comedian won't do
September 30, 2011 - 1:03 am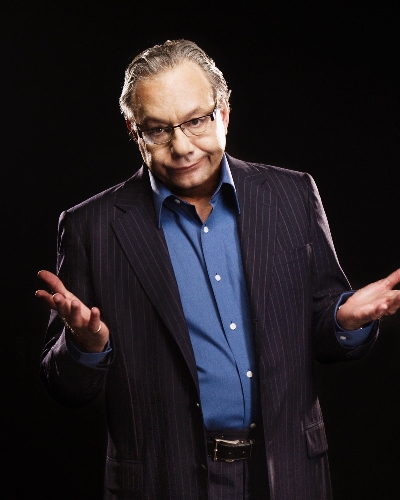 Here's a fun fact: Lewis Black turned down jobs from both Dan Quayle and "Dancing With the Stars."
Quayle's people asked Black to "punch up" his vice presidential speeches. Black didn't even ask, "How much?"
"I had the same reaction when they called from 'Dancing With the Stars.' I just went, 'No,' " says Black, who performs stand-up today and Saturday at The Mirage.
"If you ever see me on 'Dancing With the Stars' or any of those shows, I give you permission to kill me."
His problem with "Dancing" is apolitical: The last time he danced was five years ago, drunk.
"I dance when I'm drunk" but not every time he's soused, he says. "It's not like I get up at the bar and go, '(Expletive), I've got dancing feet!' "
I personally offered Black a job on "60 Minutes" to replace Andy Rooney, whose last show is Sunday. Black turned me down, though he would like to reshape Rooney's role into a comic editorial.
"I know CBS. They're not going to let me be funny," Black says.
Because Black is a political comedian, he sets Vegas odds on President Barack Obama's re-election at quite good. Only Mitt Romney has a GOP chance, he thinks.
"Obama has become so ineffectual," yet Republicans are unelectably nuts, he says.
"When they keep repeating, 'We can't tax rich people,' it's like a punch line to some (screwy) joke," he says.
"I've been saying in my act: We governed ourselves better when we were governed by drunks. These are mean-spirited dry drunks we're dealing with. They're not fun at any party."
DURAN DURAN: THE EARLY DAYS
Britain's city of Birmingham produced Duran Duran, Led Zeppelin, Ozzy Osbourne, ELO, Judas Priest, the Moody Blues, UB40 and Dexys Midnight Runners.
Duran keyboardist Nick Rhodes tells me Duran Duran, UB40 and Dexys practiced in the same rehearsal complex in the early 1980s before any had a hit.
"We were all in this little thing, trying to figure out our sound and what might happen," he says.
None of those future-famous bands helped each other, he says.
"That never happens at the beginning. Maybe it happens later. But in the beginning, you lock your doors and make sure nobody can hear what you're doing!"
Duran Duran and Neon Trees perform tonight at Hard Rock Hotel. For more of my interview with Rhodes, read today's Neon.
Doug Elfman's column appears Tuesdays, Thursdays and Fridays. Contact him at delfman@reviewjournal.com. He blogs at reviewjournal.com/elfman.