'Legends' knows which rules to keep and which to break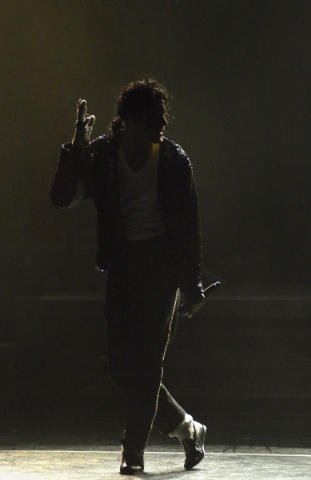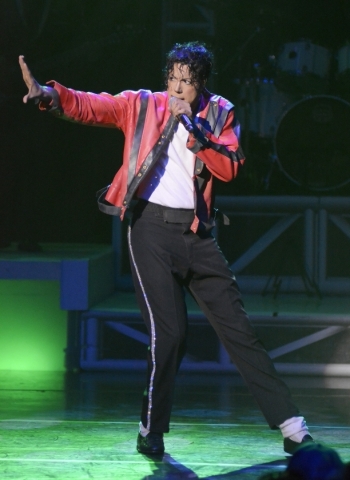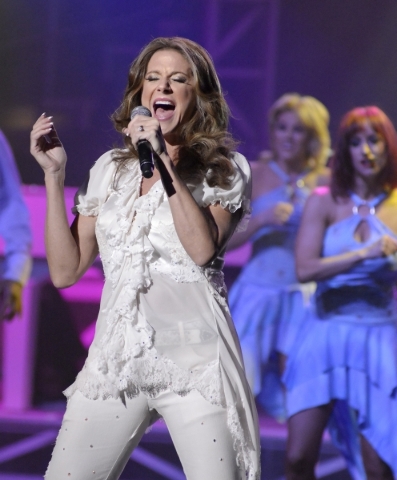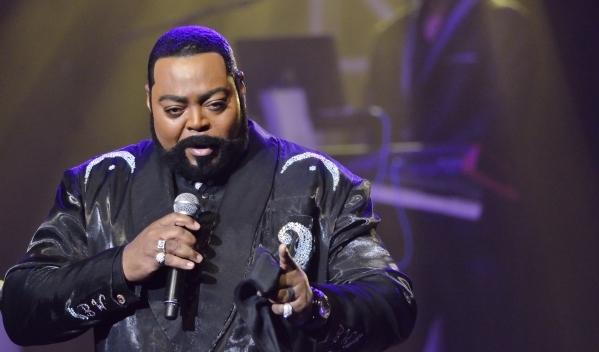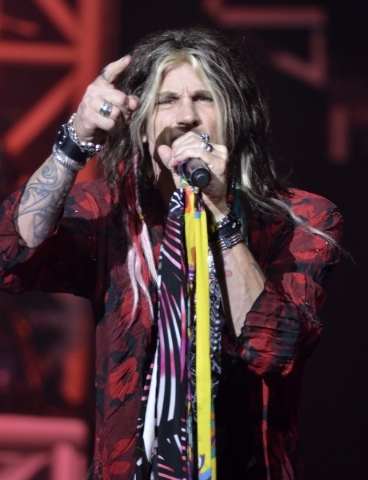 "Legends in Concert" has become a victim of its own success, but now it's a victim with some will to fight back.
The Strip's second-longest-running title (behind "Jubilee") opened the door for "tribute acts" on the Strip in 1983. But when it moved to the Flamingo two years ago, it seemed like it was being pounded into obsolescence by an explosion of impersonators. Why settle for just 15 minutes of each star when you can see a whole show devoted to your favorite?
And if you wanted to point the finger inward? You could accuse the "Legends" producers of growing the business out — to places such as Branson, Mo., and Myrtle Beach, S.C. '€" instead of reinvesting in the flagship title on the Strip.
But "Legends" is tenacious, and flexible. It's the rare show to run in both afternoons and late evenings, and it even grabs the prime-time slot for a third show when Donny and Marie Osmond or Olivia Newton-John aren't in town.
This month "Legends" is trying to remind locals it's still around with a $9.95 promotion, the original price when it opened.
And with all the midpriced shows in town struggling, you can't take six dancers and a five-piece band for granted anymore. The stair-stepped bandstand riser won't put "Ka" out of business, but the look and sound are crisp and the dancers have more business within each segment now.
But the most encouraging change seems to be a willingness to try new things and know a few of its old rules can be broken.
Elvis Presley used to be not just the one constant, but the one that had to fold in a flag-waving finale and "Viva Las Vegas" encore. Now "Viva" falls within a fun encore mix of rock-themed songs, and Dean Z has brought Elvis back as a real person, not just a symbol.
There's no '70s jumpsuit, and a nod to the 1968 "Comeback Special" puts Dean Z on the stage steps with three guys from the band to field a couple of requests. On this day, a moving "In the Ghetto" peeled away all the shtick and posturing and made you hear the song —€" and especially the lyric '€" with fresh ears.
The ironic trade-off is that it's now the opening Michael Jackson segment that seems stuck in a formula, as back-to-back numbers serve up budget versions of the iconic "Smooth Criminal" and "Thriller" videos.
But Jason Jarrett also reminds us why the "Legends" golden rule of live singing, no lip-syncing, is still sacrosanct. He doesn't sound like Jackson in his lower registers, but he sounds real. Like Dean Z, he makes you hear the songs beyond caricature or your imprinted memories of the recordings.
Another "Legends" tradition is the loopiness of its modular format, which allows them to swap the talent between resort cities. But the often-charming, always-nutty result is a show in which Barry White (Jourdan Carroll) is followed by Steven Tyler (Chris VanDahl) and then Celine Dion (Elisa Furr).
Just think of it as a really diverse iTunes playlist. Carroll is a hoot with his basement-deep voice, and VanDahl is the only one in the current lineup who gets to be a little irreverent about his character (You could argue that isn't even an option anymore, given Tyler's slide into self-parody).
Furr might be the real key to understanding why "Legends" is able to hang in there. She sings so well, and so much like Dion, that it makes you realize how much the show must have amazed people back in 1983 '€" aka the year when people were going to arenas to see Styx, not Bostyx which is serving up the music of Boston and Styx at Texas Station.
Just because there are dozens of tributes now doesn't mean there are dozens of good impersonators. As long as "Legends" can keep hiring the best ones, like Furr, the Strip will have to save room for it.
Read more from Mike Weatherford at bestoflasvegas.com. Contact him at mweatherford@reviewjournal.com.
Review
"Legends in Concert"
4 and 9:30 p.m. Saturday, Wednesday and Thursday; 7:30 and 9:30 p.m. Sunday-Monday, 9:30 p.m. Tuesday
Flamingo Las Vegas, 3355 Las Vegas Blvd. South
$58.65-$93.65 (702-777-2782)
Grade: B