New musical 'Marilyn!' doesn't live up to Hollywood icon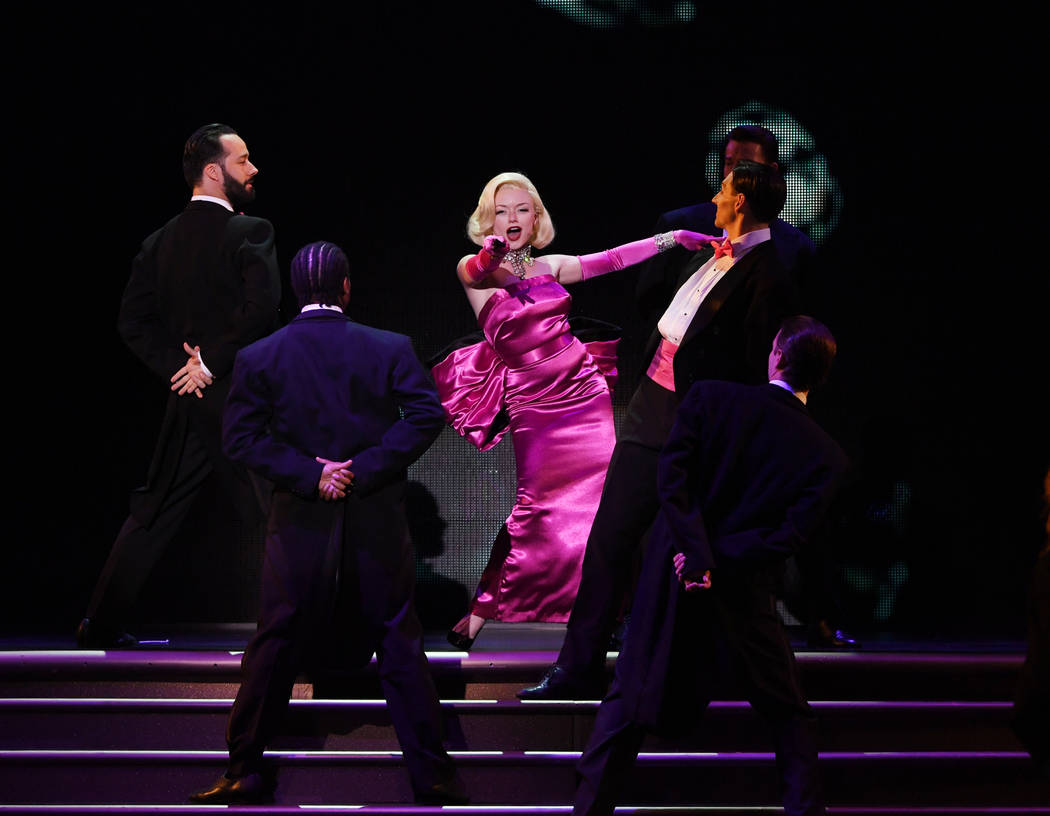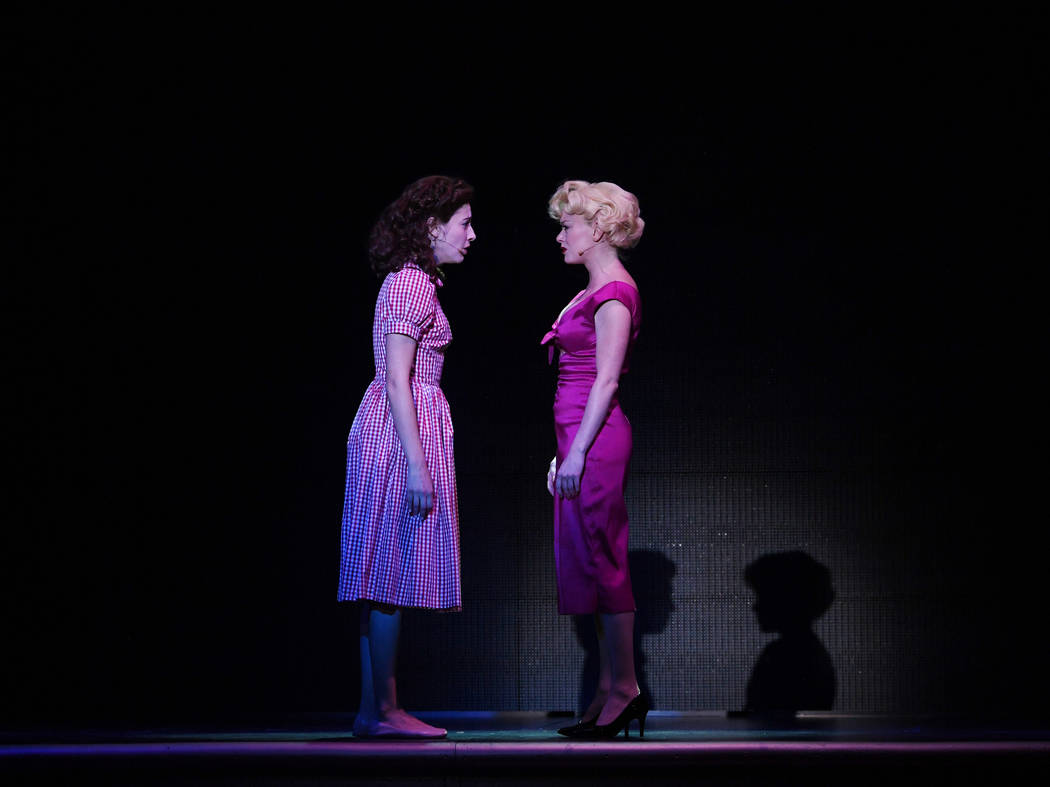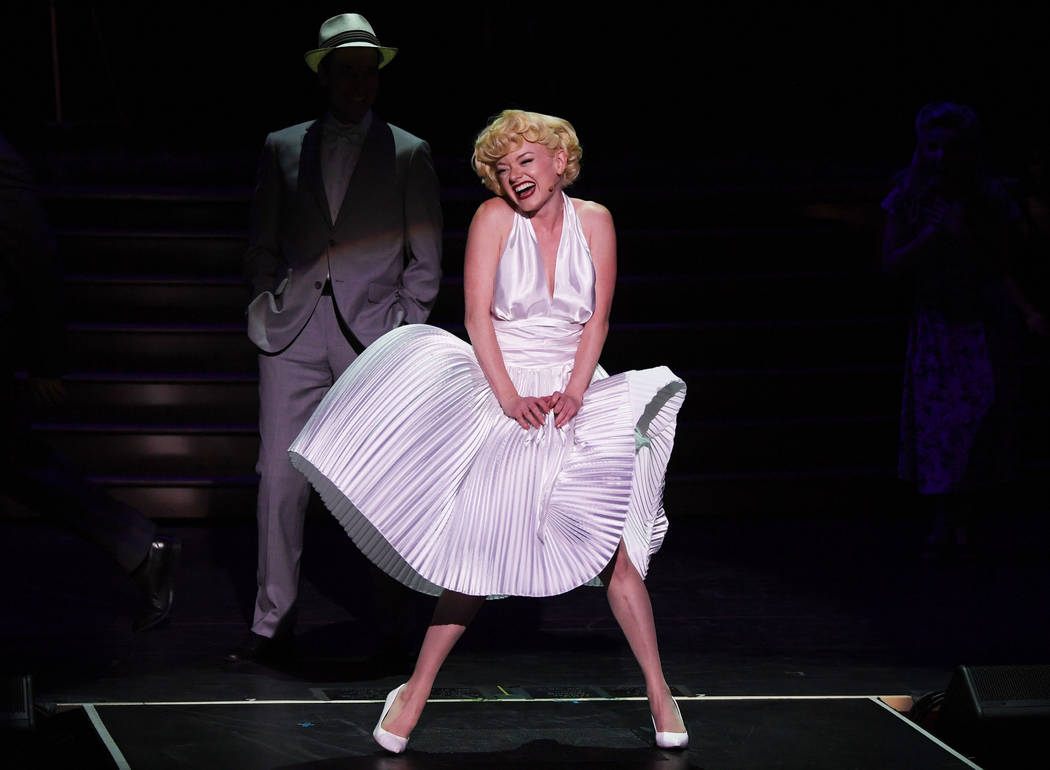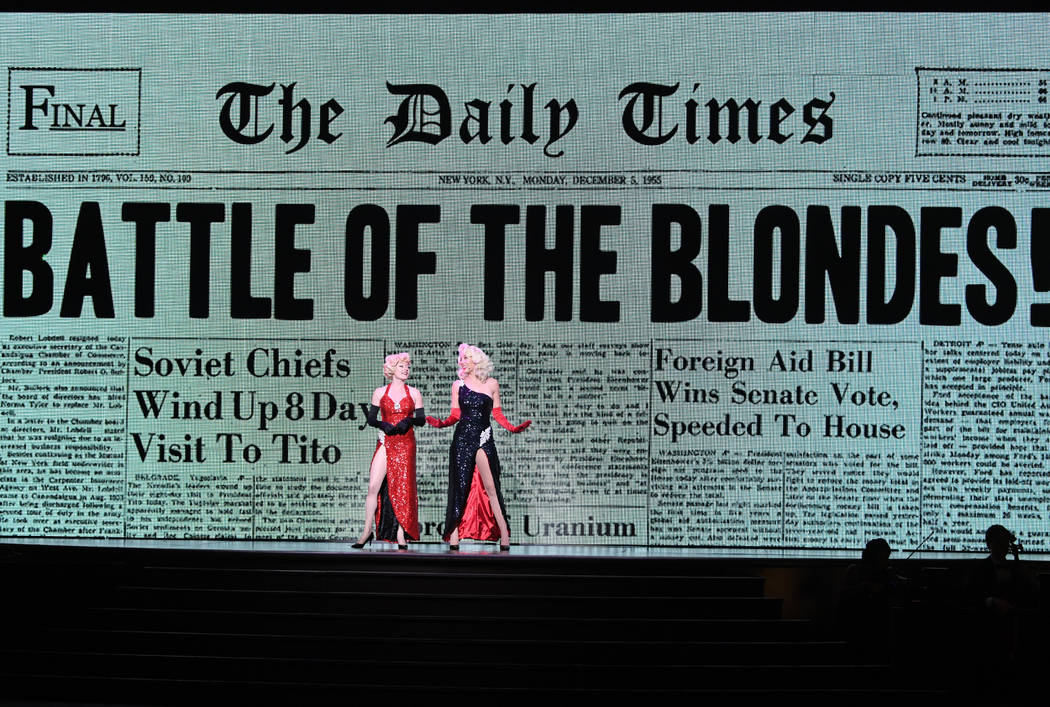 Marilyn Monroe was a troubled soul — and a divided personality, the blond bombshell forever haunted by the troubled young woman inside.
So perhaps it's fitting that "Marilyn!" — the new Monroe musical at Paris Las Vegas — suffers from split-personality syndrome.
It wants to be a fizzy, showbizzy Vegas musical eager to wow you with sass and pizazz. Yet it never figures out how to do that while recounting the frequently sad facts of Monroe's all-too-short life. (She died in 1962, at age 36, an empty bottle of sleeping pills by her bed.)
Even when it does focus on the darkness beneath the silver-screen-goddess gloss, "Marilyn!" skims over so much familiar territory so quickly it's as if we're fast-forwarding through a video of one of Monroe's flashy Twentieth Century Fox musicals. (Perhaps that's attributable to the involvement of the Authentic Brands Group, which owns the Monroe estate and oversees her "brand.")
Throughout the intermission-less show, a large video screen flashes pertinent background information, from name-in-lights character introductions to photos and clips of the real Marilyn Monroe.
Our guide to her life and times is her chauffeur Charlie (a jaunty Frank Lawson), who periodically struts on stage to set the scene, whether it's young, anxious Norma Jeane Mortensen (Brittney Bertier, all tremulous innocence) suffering through foster care or the aspiring starlet who renames herself Marilyn Monroe (Ruby Lewis) to conquer Hollywood.
Along the way, we meet many of the men in Marilyn's life, from her lost love Bill (steady, forthright Chris Fore, formerly of Las Vegas' "Jersey Boys") to baseball star Joe DiMaggio (Yankee Clipper look-alike Christopher Showerman) to playwright Arthur Miller (a starchy Matthew Tyler). Not to mention her showbiz allies: photographer Milton Greene (Vegas veteran Travis Cloer, formerly "Jersey Boys' " Frankie Valli) and movie mogul Darryl F. Zanuck (another hometown favorite, Randal Keith of "ShowStoppers," "Spamalot" and "Phantom — The Las Vegas Spectacular").
There's also a hardworking, all-purpose chorus that pops up to populate the musical numbers, morphing from household staffers to nightclubbers as they execute Ferly Prado's dance moves.
The score they're dancing to — composed by musical director Gregory Nabours, with lyrics by "Marilyn!" writer, director and producer Tegan Summer — gets the job done but isn't exactly what you'd call catchy. (Unlike such interpolated Monroe favorites as "Diamonds Are a Girl's Best Friend" and "My Heart Belongs to Daddy.")
Summer's script relies too heavily on Charlie telling us things we never see (for example, Monroe's transition from starlet to sensation) and showing us things we don't need to, as when Monroe gets singer Ella Fitzgerald (Chanel Edwards-Frederick) a gig at a previously segregated nightclub. (Maybe, someday, Ella will get her own musical.)
Lewis (whose credits range from "Baz" to Cirque du Soleil's Broadway show "Paramour") makes a visually convincing Monroe, although she's less consistent vocally. Especially when she shifts from speaking to singing, replacing Monroe's breathy purr with her own powerful belting, thereby undercutting the vulnerability that helped make Monroe so much more than the latest in a long line of foxy blondes.
More than 50 years after her death, Marilyn Monroe remains an undeniable icon. Which is more than we can say for this curiously unmemorable new musical about one of the most memorable movie stars of all time.
Contact Carol Cling at ccling@reviewjournal.com or 702-383-0272. Follow @CarolSCling on Twitter.