Strip entertainers fondly recall Christmas gift that stands out
December 16, 2010 - 12:00 am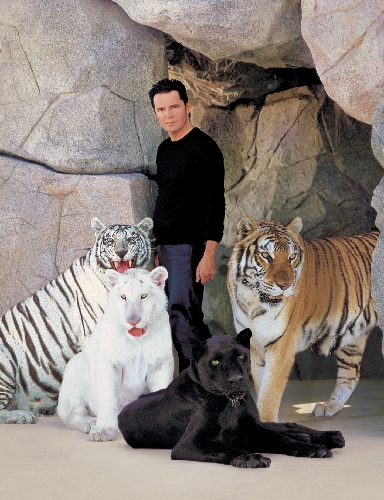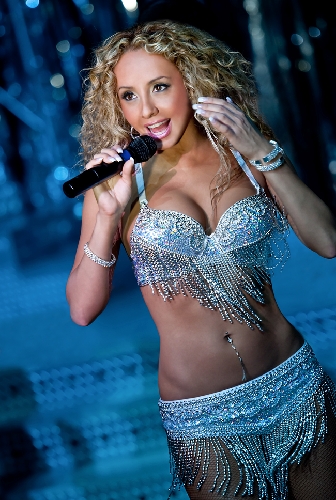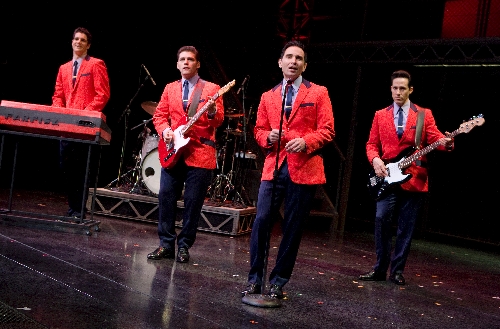 Everyone who stars in a Las Vegas show has some kind of gift. This holiday season, we asked several Strip performers about another kind …
What was the favorite holiday gift they've ever received?
Not surprisingly, most reverted to childhood Christmases, when money was tighter and familial bonds felt that way, too.
DIRK ARTHUR
"Wild Magic," O'Sheas
Favorite gift: Gilbert's Mysto Magic Tricks set
Age: 9
The future Strip headliner was set on his magical path by an $11.95 toy featuring Chinese linking rings, multiplying sponge rabbits and cut-and-restored ropes. Arthur tried it out on elder relatives first.
"I'm not sure if they really enjoyed it or were humoring me," he says.
For the longest time, Arthur's parents wished they had bought him a pretend medical kit instead.
"My mom was a nurse," Arthur says. "She would have loved for me to be a doctor, or some sort of more sensible career."
KEVIN BURKE
"Defending the Caveman," Excalibur
Favorite gift: Ludwig drum set
Age: 12
"My parents bought it for me and it started me in show business," Burke says of the four-piece black set.
When Burke was 16, he joined the Musician's Union and started subbing for wedding bands with the same kit.
"I made as much in one or two nights playing out as my friends did working all week at Burger King," he says.
NATHAN BURTON
"Nathan Burton Comedy Magic," Flamingo Las Vegas
Favorite gift: Humphrey the Humping Dog
Year: 2004
David Saxe, owner of Burton's former theater, purchased this novelty gift for his resident star magician.
"You press the ear and it humps your arm," Burton explains. "At the end, it does one extra pump just because it's the man."
The gift was funny. But what made it hysterical was the gift Burton simultaneously handed Saxe: Humphrey the Humping Dog.
"We each saw it and immediately thought of the other guy," Burton says.
TRAVIS CLOER
"Jersey Boys," Palazzo
Favorite gift: acoustic guitar
Age: 15
It was a black Taylor or Martin knockoff, from his parents.
"They knew that I was into music," says Cloer, who taught himself to play without lessons.
"I've always wanted to be in music somehow," Cloer says. "I'm not sure I would have started songwriting had I not had that."
FRANK MARINO
"Divas Las Vegas," Imperial Palace
Favorite gift: trip to Australia
Year: 2010
"My partner got it for me," Marino says. "It's someplace I've been saying I wanted to go forever. And now that I own the show, I can go."
Don't plan on seeing "Divas Las Vegas" for most of February, fans. It'll be dark for three weeks as Marino visits Gay Mardi Gras.
Is Down Under ready for him?
"It's upside-down already, isn't it?" Marino replies.
LORENA PERIL
"Fantasy," Luxor
Favorite gift: trip to Disneyland
Age: 9
Peril spent her earliest years poor in San Francisco's Mission District, raised by a single mom who worked as a housekeeper. Not long after a stepfather stepped into the picture, Peril unwrapped a Christmas box containing a card informing her that Anaheim awaited.
"I screamed and cried and jumped up and down for 20 minutes," Peril says. "I thought only rich people went to Disneyland."
Peril says she was partial to the Pirates of the Caribbean ride.
"I literally wanted to jump off the boat and live with the pirates," she says.
ANDREW TIERNEY
"Human Nature Las Vegas," Imperial Palace
Favorite gift: upright black Yamaha piano
Year: 1999
Eleven yuletides ago, the Human Nature co-founder walked into an empty new apartment in Sydney, and there it was, with a red ribbon on top and a note from his wife.
"It was our first piece of furniture," Tierney says. "I think we sat on the stool to eat."
There was sentimental value because Tierney's mom was a piano teacher.
"The piano was always in our house and my wife knew that," Tierney says.
Something else made the gift even more special.
"She saved up for it," Tierney says. "It wasn't even our money at the time, it was hers."
GEORGE WALLACE
Comedian, Flamingo Las Vegas
Favorite gift: Norelco AM radio
Age: 16
"The transistor radio had just come out, and nobody had one," Wallace explains. "It was a small gift from my mom but it was the best gift I ever got in my life — even better than my iPad last year."
According to Wallace, it's hard for today's young people to imagine the initial appeal of enjoying radio outside your living room or car.
"Now I had a radio I could walk around with on my person and hear Aretha Franklin, Stevie Wonder and Gladys Knight," he says. "And I was the only one in school who was gonna have one!"
Contact reporter Corey Levitan at clevitan@reviewjournal.com or 702-383-0456.