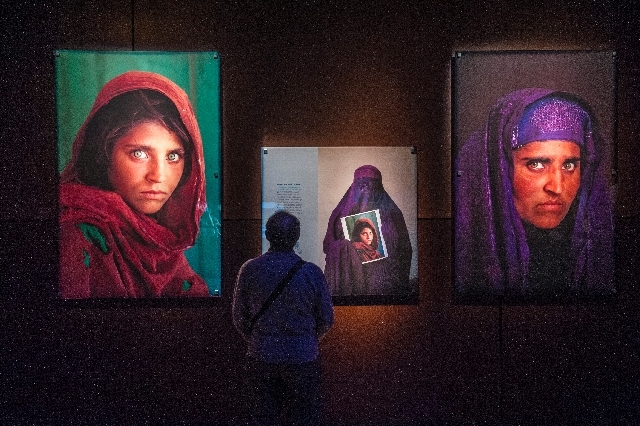 The summer display debuted at the Bellagio's Conservatory and Botanical Gardens this month. This season's theme is full of birds and summery flowers, including giant sunflowers, hydrangeas and chrysanthemums.
Fifty finch birds and 12 rosey bourkes will make their homes in the conservatory's greenhouse through Sept. 8, when summer makes way for the fall display.
The conservatory is free and open to the public 24 hours daily.
Teacher discount
Teachers get free admission to the "50 Greatest Photographs of National Geographic" exhibit in Imagine Exhibitions Gallery at The Venetian.
Through June and July, teachers can flash their official teachers' credentials at the box office and the entry fee will be waived. The exhibit, featuring some of National Geographic's most iconic photographs, is open from 9:30 a.m. to 7 p.m. daily. The last ticket is sold at 6 p.m.
Ticket prices are $16 general admission; $13 for students with a valid ID, Nevada residents, military, and seniors. Children 12 and under get in free when accompanied by a paying adult. Children over 12, $12. Taxes and fees are not included in ticket prices.
Open bar
No finer words were ever written about the Strip than "open bar."
On July 5, National Bikini Day for some people, Rockhouse dive bar will provide guests with free, all-day bar access. All you have to do is buy one of the bar's official bikinis for $22.
If you wear a bikini to the bar from 6 to 10 p.m. that day, you can enjoy the "Bottomless Bikini Bar" for $10.
Rockhouse is inside the Grand Canal Shoppes at The Venetian. For more information, visit therockhousebar.com. Or to make bottle and table reservations, call 702-731-9683.
Contact reporter Sonya Padgett at spadgett@reviewjournal.com or 702-380-4564. Follow @StripSonya on Twitter.