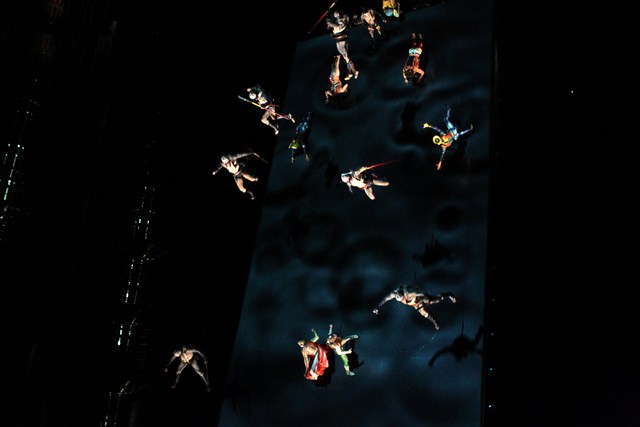 Cirque du Soleil welcomes Vegas visitors and locals to get an inside look at KÀ with a complimentary open house every Tuesday at 11:00 a.m. and 11:30 a.m. at the KÀ Theatre inside MGM Grand.
The iconic battle sequence that's performed on a rotating platform was removed after the accidental death of one of Cirque's performers on June 28, 2013. A little more than a year later, and the company reinstated the climactic scene for audiences to enjoy after replacing its safety and suspension system.
Check out the video below for a behind-the-scenes look at the world of KÀ.