Which musical acts would be perfect for a Strip residency?
November 13, 2015 - 3:24 pm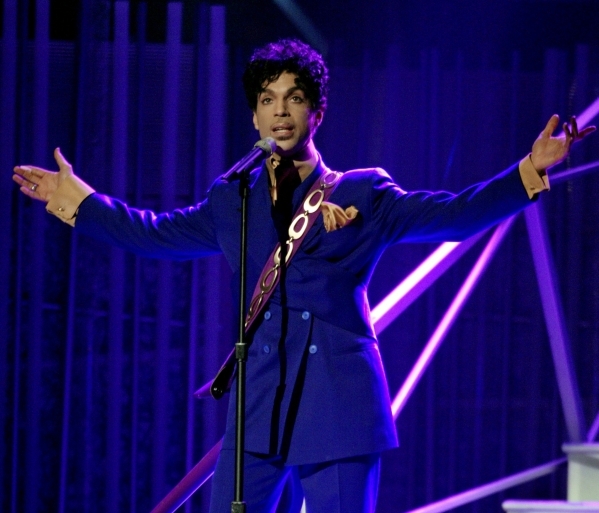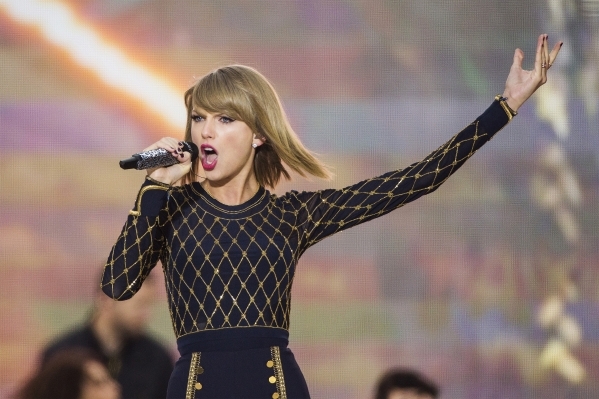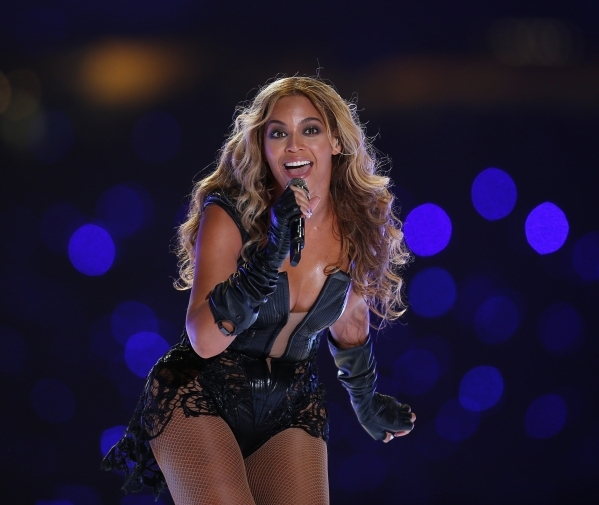 As you've probably heard by now, Billy Idol is the latest act to land his own Las Vegas residency. Earlier this week, the '80s rebel announced plans to play a dozen dates over the course of two months next spring at the House of Blues at Mandalay Bay.
Back in the 1960s and '70s, this sort of distinction was almost exclusively reserved for elite entertainers at the end of their careers — well, or at least that was the perception.
"When I first was a Commodore, Las Vegas had the guys there, the cats," recalled Lionel Richie, who's set to kick off his own residency at Planet Hollywood next spring, when we spoke with him a few months ago. "And then all of a sudden there was a lull. It was kind of the end of the career if you go to Vegas."
This paradigm obviously shifted slightly in recent years. While Vegas still attracts established entertainers such as Celine Dion, Diana Ross, Elton John, Rod Stewart, Olivia Newton-John, Donny and Marie Osmond, Reba, Brooks and Dunn, the Judds and Santana, you also have pop stars in the prime of their careers performing here these days.
It's a healthy mixture now that arguably began when Britney Spears brought "Piece of Me" to Planet Hollywood a few years ago. Her presence here undoubtedly helped paved the way for a parade of other performers such as Pitbull, Janet Jackson, Jennifer Lopez and Chris Brown to make the move to Vegas.
The news of Idol being added to lengthy list of recent residents got us thinking about what other acts seem like prime prospects for setting up shop somewhere on the Strip. Keep reading to see which performers we think would be perfectly suited for picking up a residency here at some point and which ones already seem poised.
PRINCE One of the most prolific and prized songwriters of his time, Prince has practically penned enough songs to play a different set every day for a year. What's more, he already did a full tour in which he set up mini-residencies in certain cities, sometimes playing four shows in two days, and he's played multiple dates in places like London and Los Angeles. Perfect, right?
THE ROLLING STONES With an infinite amount of songs, the Stones are another act that could literally play a different set every night and still have songs to spare. Not to mention, they still draw throngs of people every time they tour, which is still inexplicably often. Why keeping bringing the show to the fans at this point, when the fans can come to you? How has this not already happened?
ADELE Every time Adele releases an album, it's instantly proclaimed the savior of music. When her new one drops Nov. 20, it's pretty much guaranteed to be the best-selling album of the year. Needless to say, if this brilliant British singer ever comes to Las Vegas, you can bet she'll shatter every record here known to man.
TAYLOR SWIFT With a legion of loyal fans across the globe, Taylor Swift has developed enough clout to call her own shots for the rest of her career. If she ever decides to bring her best-selling show to town for an extended stay, you almost wonder if an arena would even be big enough to host her.
BEYONCE In the pantheon of pop music, Beyonce is about as beloved as they come. A prized performer with few peers, she's an entertainer whose talent and showmanship are on a whole other level. You can easily imagine that she would inspire fans the world over to plan their vacations around coming to see her.
JUSTIN BIEBER Granted, he's just getting ready to embark on a tour in support of his new album, but you can easily see some Strip property enticing Justin Bieber to perform a string of shows in Las Vegas at some point. Heck, it wouldn't be too hard. He's already here every other weekend, it seems. And you can bet he would have no problem attracting an audience.
KENNY CHESNEY Although he's already sort of set up mini-residencies here playing multiple dates in the past, Kenny Chesney seems perfect for a lengthy stay. With more than 15 albums, he has the material, and as an artist who routinely sells out stadiums across the country, he has the drawing power to attract his fans to Vegas.
U2 From filling arenas and selling out stadiums with one of the largest concert productions of all time (the "360°" Tour), U2 has accomplished pretty much everything you could possibly imagine as an artist. The only thing Bono and the boys haven't done is an extended run in Las Vegas. For a band as iconic as this one, it seems long overdue.
ROGER WATERS If you haven't seen "The Wall" performed live before, you should. If there was ever a show that should be on everybody's bucket list, it's this one. A feast for the eyes and ears, Roger Waters' epic Pink Floyd production is absolutely perfect for a place like Las Vegas. The minute it's over, you literally want to line back up and see the spectacle again.
THE FLAMING LIPS This is the wild card. The reason the Flaming Lips have remained relevant over the years while so many of their peers from the alt-rock era have faded is precisely because of the sheer spectacle of their shows. You can bet if someone is smart enough to snap them for a season here, the Lips will create something worthy of witnessing in Vegas.
— Read more from Dave Herrera at reviewjournal.com. Contact him at dherrera@reviewjournal.com.