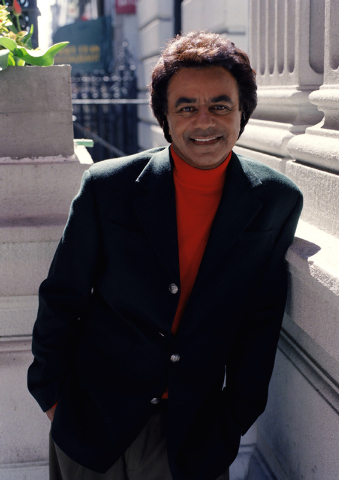 Classic 1950s crooner Johnny Mathis, retro pop singers Under the Streetlamp and a "50 Shades of Gray" musical parody join The Smith Center's Reynolds Hall lineup in May and June.
Up first on May 3: Mathis, celebrating his 58th year in show business, who will perform such hits as "Chances Are," "It's Not For Me to Say" and "Misty," along with other favorites from a career that's earned him a Lifetime Achievement Award from the Academy of Recording Arts and Sciences.
Due May 4: Under the Streetlamp, with special guests Gentleman's Rule. A 10-piece band backs singers Michael Ingersoll, Shonn Wiley, Michael Cunio and Christopher Kale Jones as they sing classic hits of the '50s, '60s and '70s, while Gentleman's Rule delivers both classic and contemporary hits.
In June, "50 Shades! The Musical — The Original Parody," which has already played to over-18 audiences in New York and Chicago, features a nine-member cast performing such original songs as "They Get Nasty," spoofing both the "50 Shades" books and the phenomenon they spawned.
Tickets for the three newly announced shows go on sale at 10 a.m. March 21 at The Smith Center box office, 361 Symphony Park Ave., by telephone at 702-749-2000 or online at www.thesmithcenter.com.