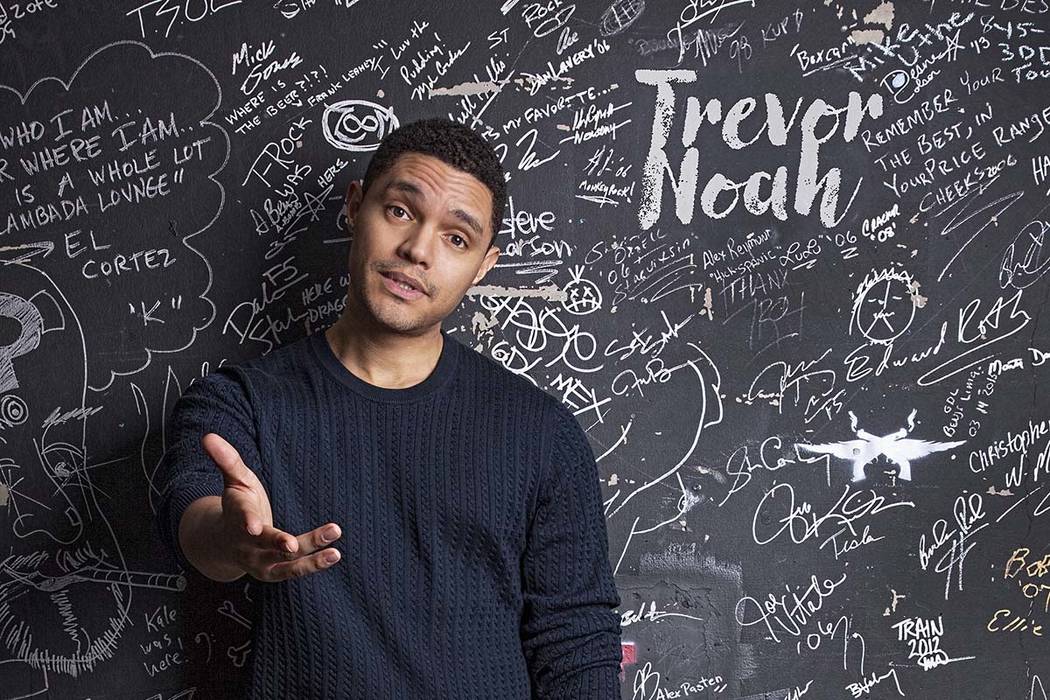 Trevor Noah
He's been busy tackling hot-button issues as host of "The Daily Show." But, since taking the helm of Comedy Central's satirical news show in 2015, Trevor Noah has also released a best-selling book, won his first Emmy and made his ninth comedy special. See him perform at 9 p.m. Saturday in the Park Theater at Park MGM. Tickets are $49.95 to $93.17; call 800-745-3000.
Dita Von Teese
Burlesque dancer Dita Von Teese returns to the House of Blues on Thursday with her "Copper Coupe Revue." The show will also feature guest performers Gia Genevieve, Dirty Martini, Ginger Valentine, Jett Adore and Zelia Rose. Doors open at 7:30 p.m. at Mandalay Bay. Tickets are $50 to $100; call 702-632-7600.
Aaron Neville
R&B and soul singer Aaron Neville, who notched his first No. 1 song more than 50 years ago with "Tell It Like It Is," brings his unmistakable voice back to Las Vegas on Saturday for an 8 p.m. performance in the Showroom at The Orleans. Tickets are $44.95 to $64.95; call 800-745-3000.
Kathleen Madigan
The "Boxed Wine & Bigfoot Tour" stops at The Mirage on Friday. See funnylady Kathy Madigan perform stand-up at 10 p.m. in the Terry Fator Theatre. Tickets are $32.69 to $54.49; call 702-792-7777.
'Tony n' Tina's Wedding'
Buca di Beppo Italian Restaurant at Bally's is now home to the comedy "Tony n' Tina's Wedding." At the interactive dinner show, audiences join the celebration featuring a family-style Italian dinner, wedding cake, music and dancing. Showtime is 7 p.m. Fridays through Wednesdays. Ticket are $119.75 to $155.45; call 702-777-2782.