6 shows to help you get over the 'Mad Men' finale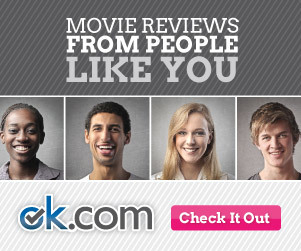 As the curtain falls on another of AMC's most critically acclaimed shows, "Mad Men," fans may struggle to find shows that fill the void the show leaves behind. But in our modern culture of cable and on-demand shows, there are plenty of shows "Mad Men" fans might enjoy now or look forward to in the coming year. Here are some of them:
On AMC
1. "Turn"
Ambitious and richly detailed, this series is a must for any history buff. Taken from the real-life history of Revolutionary War-era espionage, Turn follows a small band of colonial spies known as the Culper Ring, who fed information to George Washington during the war — many while posing as British loyalists. The series does the Culper Ring service, said critic Alessandra Stanley, by being true to history rather than politics.
"It gives life to some of the messier parts of a period that is too often starched and oversimplified by schoolbooks and politicians," Stanley wrote.
2. "Better Call Saul"
As the less violent spinoff series to "Breaking Bad," "Saul" takes the complexities of human morality out of Walter White's meth lab and more squarely into the everyday lives of the average, non-drug-dealing American. Bob Odenkirk's Saul Goodman is the perpetual ne'er-do-well with a heart of gold, trying to do the right thing even at the cost of his own well-being.
While this series isn't slated to air until later this year, AMC plans another spinoff, this time of its popular zombie apocalypse show, "The Walking Dead." Set in the same universe as the original series, "Fear the Walking Dead" is supposed to be a different perspective of the epidemic that set the first series in motion — with new characters.
On other networks
4. "The Americans"
Now in its third season, this FX show has often been called one of the best shows on television. A period drama set in 1980s Cold War America, Keri Russell and Matthew Rhys play Russian undercover spies playing the parts of suburban couple Elizabeth and Philip Jennings. While the premise doesn't lack for intrigue — covert communications and high-pressure espionage are the stitching for the show's fabric — the real focus of the show, as the Daily Beast's Andrew Romano pointed out, is what makes Elizabeth and Philip's government-arranged marriage tick and — somehow — work.
5. "Call the Midwife"
With PBS' popular "Downton Abbey" one season away from its final bow, it might be this series' time to shine. Based on the memoirs of British midwife and nurse Jennifer Worth, the series is an unflinching and heartwarming look at family, parenting and community in London's East End of the 1950s. "The pull of this series is its humanity," New York Times critic Neil Genzlinger wrote.
6. "Unbreakable Kimmy Schmidt" Fans who are still mourning the loss of Tina Fey's "30 Rock" need look no further than this new Netflix comedy. Originally written for NBC and later sold to the streaming service, the offbeat comedy follows Kimmy Schmidt (Ellie Kemper of "The Office") as she starts a new life in New York City after being rescued from being abducted as a child. As the New York Times and Slate reported, it doesn't sound like a typical premise for a sitcom, but the first season adheres to network standards (there's no nudity or profanity) without sacrificing laugh-out-loud funny cameos and scenes.