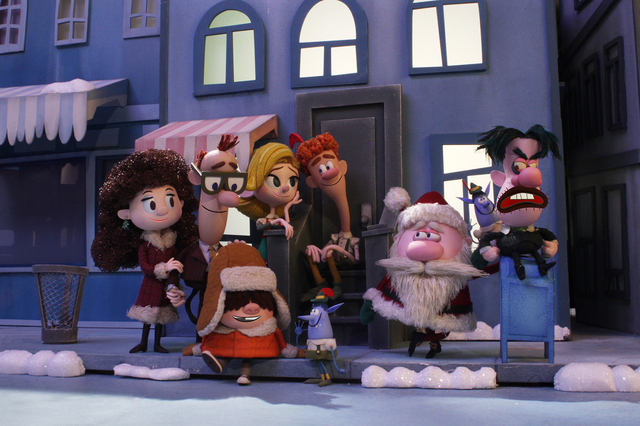 They don't make 'em like they used to.
But at least they're trying.
"Elf: Buddy's Musical Christmas" (8 p.m. Tuesday, KSNV-TV, Channel 3) follows that overgrown man-child (voiced by Jim Parsons) and his voyage to New York to find his father (Mark Hamill).
It's based on Broadway's "Elf: The Musical," which was inspired by the 2003 Will Ferrell movie. As such, it seems pretty unnecessary.
Still, the stop-motion animation is a nice touch.
The result won't make you forget those classic Rankin/Bass specials that are airing pretty much around the clock on ABC Family.
But at least they're trying.
— CHRISTOPHER LAWRENCE