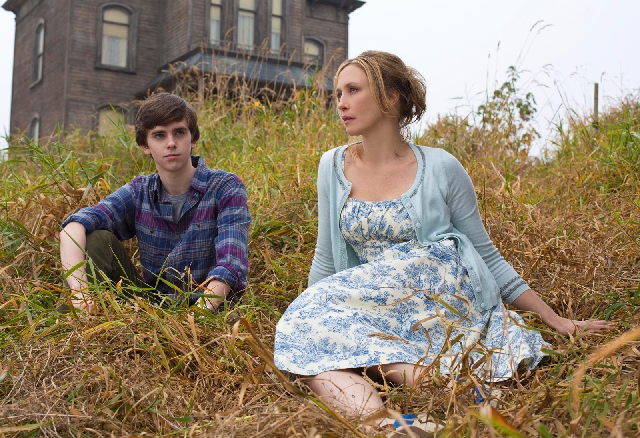 Hopelessly devoted. Holding hands during intimate moments. Barely able to take their eyes off each other.
TV's hottest new couple seems destined to tip the will-they-or-won't-they scale toward the affirmative.
They're Norman (Freddie Highmore) and Norma Bates (Vera Farmiga), better known to Hitchcock fans as Mother.
Yep. "Bates Motel" (10 p.m. Monday, A&E) is just that creepy.
"Lost's" Carlton Cuse continues his disregard for the space-time continuum with this modern-day "Pyscho" prequel, focusing on Norman's formative years in White Pine Bay, whose other residents are nearly as disturbing.
No wonder Janet Leigh couldn't wait to get into that shower.
— CHRISTOPHER LAWRENCE