'Active Shooter' producer says, 'Las Vegas will never be the same'
October 6, 2017 - 4:59 pm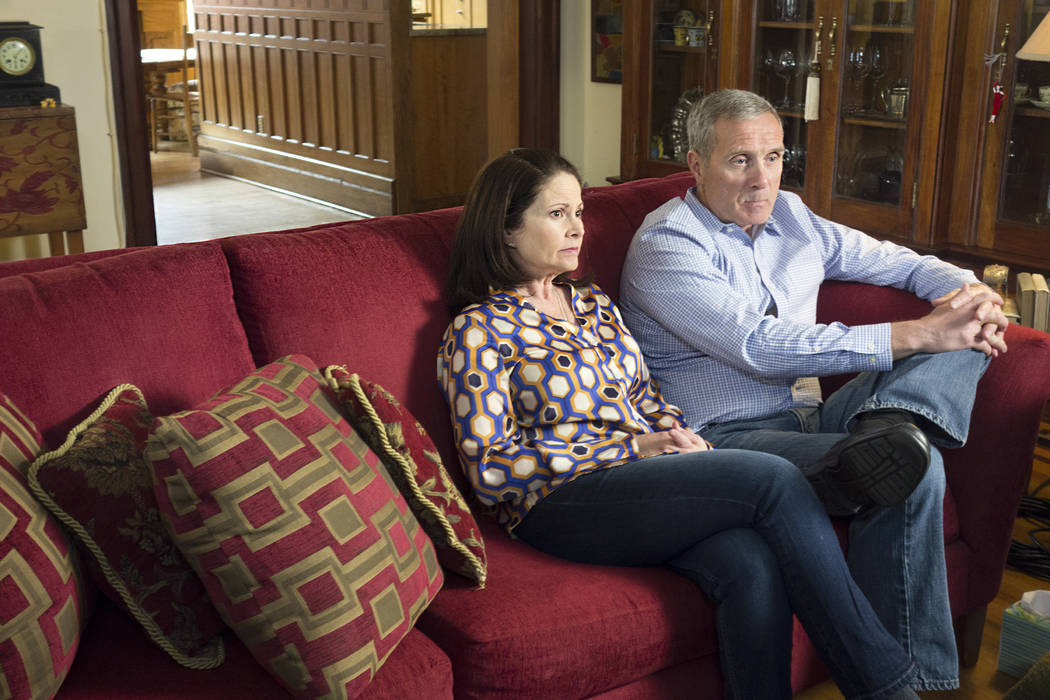 "I think in many ways, Las Vegas will never be the same," says Star Price, executive producer and showrunner of Showtime's eight-part documentary series "Active Shooter: America Under Fire."
"I can tell you that's the case with Charleston, South Carolina. It's the case with Aurora, Colorado. It's the case with Orlando, Florida," says Price, who spent 10 months immersed in the aftermath of mass shootings. "Those communities, it will take generations before it heals or even begins to heal in those places. These incidents change people and change communities forever. There are wounds that are palpable when you go into these communities and talk to people. And, unfortunately, I think that's going to be the case with Las Vegas."
The first reports of shots fired at Mandalay Bay came almost exactly 48 hours after the series premiere ended on the West Coast.
Price, who spent a lot of time in Las Vegas as an executive producer on Penn & Teller's 2003-2010 Showtime series, says he wasn't surprised by the local rampage. "I was shocked. I think all of us that were involved in ("Active Shooter") were shocked and saddened, just like everybody. But I can't say after the experience of making our series that we were surprised, unfortunately."
'It doesn't go away'
The cinematic "Active Shooter," which airs at 9 p.m. Fridays, includes security camera footage of, say, James Holmes handing his ticket to an usher shortly before opening fire during a screening of "The Dark Knight Rises" in Aurora on July 20, 2012. Dylann Roof is shown entering the Emanuel African Methodist Episcopal Church in Charleston on June 17, 2015, before shooting nine people during a prayer service.
Moment-by-moment timelines are reconstructed, and viewers can hear the terror unfold via 911 calls. But the series isn't exploitative. It doesn't focus on the shooters as much as it does the first responders, the survivors and the families of the deceased.
"It doesn't go away. It doesn't get better," Tom Teves says in the premiere about the grief that came after his 24-year-old son, Alex, was killed while shielding his girlfriend in that Aurora theater. "It's akin to being a weightlifter. And the first time you try to bench press 250 pounds, it's heavy. But if you're disciplined and you take care of yourself, you can then make it seem, I don't wanna say effortless, but it's less heavy. But it's still 250 pounds, and it's still heavy. You just get better at carrying it."
"You know, I still cry. I get up every morning, I still look for her to be there," Rev. Anthony Thompson says through tears of his wife, Myra, who was murdered in Charleston. "I gotta go on. It's hard. It's not easy."
"As a first responder's spouse, your biggest fear was, 'Are they going to come home?' " says Jessica Realin, whose husband, Gerry, was an Orlando police officer. "You never realize the fear of, 'Well, they came home, but they're not the same person anymore.' "
"When we were exhausted," Gerry says of his time inside the Pulse nightclub in 2016, "we realized it was too late for us, that we'd been in it so long we should finish so that no one else would have to see or do what we had to do." Gerry spent 5½ hours removing bodies from the club. In July, he was granted permanent disability as a result of his post-traumatic stress.
'Something has to be done'
As harrowing as "Active Shooter" can be, there's an underlying hopefulness to it, as communities rally around those affected by the tragedies. "It's a remarkable, positive aspect of mankind that we saw in this dark, twisted world of these horrible people," Price says. "That there are people out there who will do incredible things for each other."
As a documentarian, Price says it's too early for him to even begin thinking about telling the story of the heroes and victims of the Oct. 1 shootings, just as it's too soon for him to make any assumptions about Stephen Paddock. "I found with the stories that we did do with our series that a lot of the truths about who these shooters are comes out much later."
There was never any talk of pulling the series off the air in light of what happened in Las Vegas, Price says. "We think it's more appropriate than ever. Anyone who sees our show, who watches our show, will see that it's a very responsible, sober, nonsensational look at an issue that needs to be discussed. … Unfortunately, because of what happened, it's even more critical that that discussion happens and happens now."
Calling mass shootings "one of the most important topics I think of our time," Price says he hopes he can leave viewers with the realization that, "Something has to be done."
"We don't suggest that we have all the answers, but we have to start talking about this and being open about what the issues are, and how all of us as a country can come together to try to stop this from happening."
Contact Christopher Lawrence at clawrence@reviewjournal.com or 702-380-4567. Follow @life_onthecouch on Twitter.