Ben McKenzie primed to lead Fox's Batman prequel
September 17, 2014 - 1:26 pm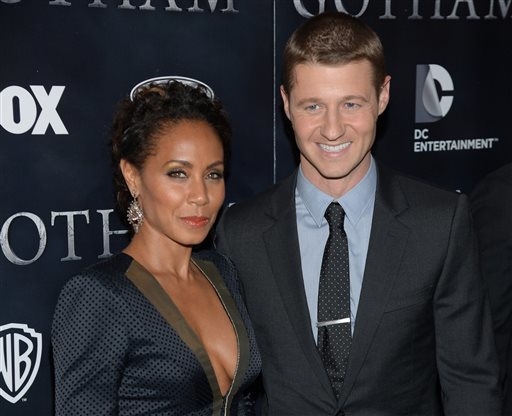 LOS ANGELES — Ben McKenzie expects viewers to tune into the premiere episode of Fox's Batman prequel series, "Gotham," on Monday.
The series has the name recognition, history and premise to peak curiosity, and "if that gets people to watch, I'll take it," the 36-year-old actor said in a recent interview.
The challenge is to get viewers to tune in week after week, because there will be no caped crusader fighting injustice. Instead, "Gotham" (8 p.m. EDT) focuses on McKenzie's young police Detective James Gordon as he tries to keep his moral compass in a corrupt city.
McKenzie said there's a story worth telling.
"You don't know … what happened before Bruce (Wayne) became Batman. You don't know how all of these villains became who they became. You don't know how all the people who were going to become villains who just got killed, who didn't make it. You don't know how Jim navigated the terrain to get to where he ends up as commissioner," he said. "I think that's fascinating."
McKenzie's breakout came in 2003 on Fox's "The O.C." He played Ryan Atwood, a teen from the wrong side of the tracks with good intentions and a penchant for white tank tops who is invited to live with a wealthy family in Orange County, California.
He then played a police office for five seasons on TNT's gritty ensemble series "Southland." His character was a wide-eyed rookie who became more cynical and jaded.
With "Gotham," McKenzie is the lead — and it's a position that he's comfortable with.
"I've been on two television shows that have both lasted for a while, so I have some idea how TV works," he said. "I want … to have a show where people enjoy coming to work … where people aren't competing with each other."
He wants to keep morale high, recently organizing a cast potluck on the roof of his New York apartment building. His contribution? A Texas-style brisket. "No big deal, whatever. I'm a great cook," he joked.
Co-star Donal Logue, who plays his partner, Harvey Bullock, says those efforts are working.
"He's such a good guy. He's so patient. He works so hard. Ben's the lead. On a show like this, you need a good captain. He's our captain, and he keeps everybody working and morale high."
McKenzie hopes viewers will share his perspective.
"If you are really a big (Batman) fan, wouldn't you love to see how it all came to be? How Bruce (Wayne) becomes Batman? The only way that Jim as commissioner is actually going to embrace this crazy notion of Bruce as Batman is through twists and turns that you're going to see."