Denise Valdez to replace retiring Paula Francis at Channel 8
February 27, 2016 - 8:21 am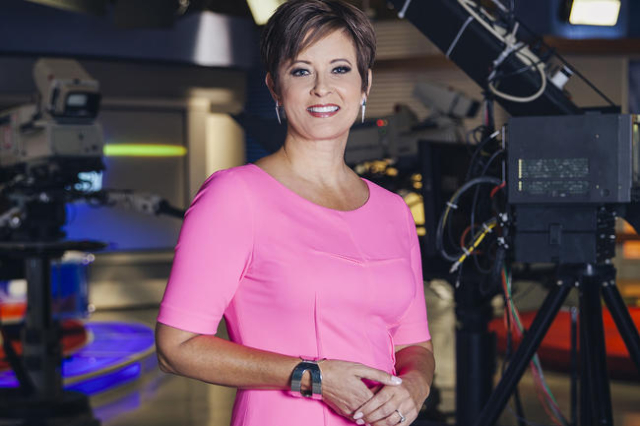 KLAS-TV, Channel 8 is turning to a familiar face to replace Paula Francis.
On April 4, Denise Valdez will move from her 4 p.m. slot to join Dave Courvoisier on the 5, 6 and 11 p.m. newscasts.
Francis announced Feb. 17 that she was retiring following a 30-year career on the valley's airwaves, the final 28 of them at Channel 8.
A graduate of Pepperdine University, Valdez came to Channel 8 in 2006 from KNBC-TV in Los Angeles. She was inducted into the Nevada Broadcasting Association Hall of Fame in 2013.
"In her 10 years here at Channel 8, Denise has proven herself as a committed journalist with deep ties to this community and someone who has developed a great rapport with our viewers," KLAS News Director Terri Foley said in a statement.
"Sharing the anchor desk with Gary Waddell, Dave McCann, Paul Joncich and Paula Francis has been a great honor as I now look forward to working alongside Dave Courvoisier," Valdez added. "Las Vegas is my home. So I'm excited to expand my role at 8 News Now to continue sharing the stories that impact 2 million Southern Nevadans."
Viewers still have a month to bid farewell to Francis, including what's sure to be an emotional week leading up to her final newscast on April 1.
"Gary had a huge goodbye," Francis said earlier this month, reflecting on her longtime co-anchor. "And the whole time I was thinking, 'Oh my. If they do this for me, I'm just going to be crying the whole week.' "
Francis already was bracing herself for the inevitable career retrospectives. "We'll have to do the whole cavalcade, going through all my old hairstyles. That is the fate of the woman anchor — revisiting the hairstyles."
Contact Christopher Lawrence at clawrence@reviewjournal.com. On Twitter: @life_onthecouch